This is a Sponsored post written by me on behalf of Arcsoft for SocialSpark. All opinions are 100% mine.
I like to take a lot of pictures. I also like to share my pictures. However, when I share a picture or an album on Facebook, the means by which I can do so often seems to 'take away' from the memory or feeling I have about the content. Viewing photos one by one takes time (and a lot of clicking) and I, very quickly, get bored of it. Sharing videos, instead, still doesn't seem to satisfy me. Videos capture all the action but they sometimes miss the mood and energy of what's occurring. (Silly photo-type poses just aren't the same on video.) This becomes a further disappointment for me because you can't easily connect videos of a birthday party with the pictures that fill in the gaps or capture other moments to remember. When I share pictures of my daughter's birthday party I want others to feel the same happiness and excitement that I felt. There is a way to get around this. The free iPad app Whip helps to overcome the inadequacy of Facebook (and social media in general) by making the connections.
Introducing Whip!
Whip Social Album for iPad from Whip Social Album on Vimeo.
What is Whip?
Whip is a completely free app by ArcSoft for Windows 8 , and iPad. It is like a social media scrapbook, but it doesn't just handle pictures, it allows you to easily share videos and music too! This would allow me to create a birthday album by adding text, pictures, videos, and perhaps even music that corresponds with the mood or theme.

To start creating a Whip Social Album, or 'Whip' you start by choosing one of many easy-to-use templates. Fill it in by adding picture or videos from your computer or iPad, or even take pictures right off of Facebook. You can also add text to your Whip.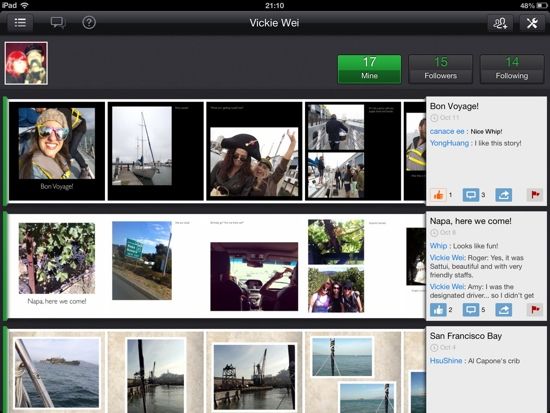 You could tell a story about a picture or list the names of the people in a photo. Then there's the music. Each template comes with a music track from Whip's own 'indie' library that you can choose to keep or change for something more suitable. Now you're done making your Whip, it's that simple.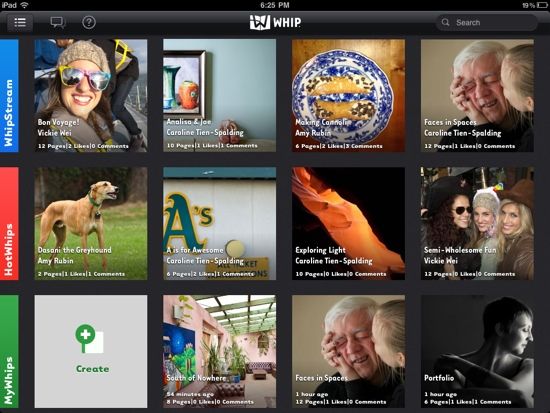 Once a Whip is made it takes just a quick tap or click to share with friends and family on Facebook or via email. You can even choose to share on Whipstream, a collection of Whips made by others. You can also use Whipstream to connect with others, perhaps friends or those that inspire you by following, liking, and commenting.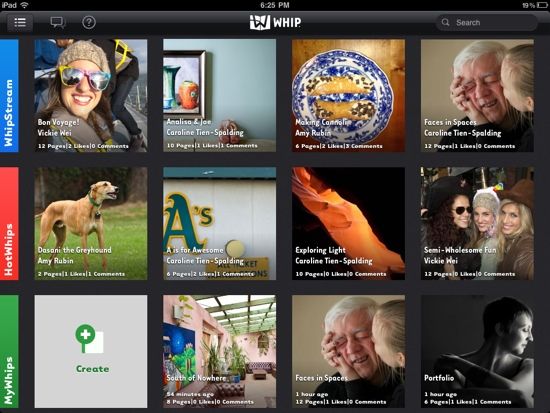 Whip has the following features.
templates make designing a Whip quick and easy
ability to upload pictures from your computer or iPad or add them directly from Facebook
enhancement tool to make sure your pictures look their best
ability to customize by adding text to the cover or individual pages of your Whip
music for your Whip to choose from their own 'indie' library
choose the auto-play feature or choose to flip the 'pages' magazine style
large collection of Whips to view and share to
shareable on Facebook, via email, or the community Whipstream
Do you like to take photos? Videos? Do you like to scrapbook?
Give Whip a try and let us know how you like it!