If there is one thing that has underpinned the success of the mobile platform, it is the freemium business model. This enables users to access superb applications for free, while also offering them optional, paid tiers that can enhance their experience.
The sheer range of apps across Android and iOS is huge and growing with every passing day, so choosing the best options to suit your purpose is harder than ever. With this in mind, here are some of the best free-to-access apps on the current market: –
Citymapper
Available in supported cities such as London, Hong Kong, New York, Paris and Rome, Citymapper plugs the gaps that exist in Google Maps. The latter is not renowned for its public transport smarts, for example, but Citymapper leverage a wealth of data that enables you to accurately and concisely plan journeys via trains, bus, bike and ferry.
Snapseed
This is app (which boasts an intuitive interface) is both unique and functional in equal measure. A tactile Android application, it offers a range of visual filters that enable you to frame, enhance and manipulate your images according to your precise needs. Revamped in 2015, it is ideal for anyone who loves to capture spontaneous moments on their smartphone.
Ladbrokes Mobile
Ladbrokes mobile breaks away from your traditional casino app. Not only does it have a wider range of games than any other, it also offers the user better usability. Using less of the battery and less mobile data it is by far the best casino app to get for killing the extra 5-10minutes on the bus while also winning you some extra money.
Forest
Strangely, the notion behind Forest is that it encourages you to use your smartphone less. While this may sound strange, it helps you to save your phone's battery life and increases its longevity over time. Simply set a timer and leave your phone alone, at which point a cartoon tree will begin to grow. This will continue for as long as the phone remains inactive, with successfully grown structures triggering rewards in the form of virtual coins!
Yousician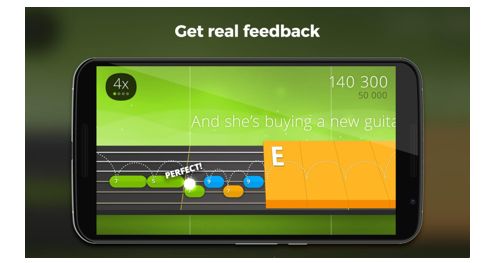 If you have every played Guitar Hero, you will love Yousician. This app taps into the gamification of music too, enabling users to play a proper guitar through a simple controller. You then work through predetermined exercises, as you learn to strum chords and develop your skills as a musician before considering paid tiers.
NASA App
 A victory for function over form, this app serves as an in-depth review of the long-standing NASA archive. Packed full of detail and media reports from the ages, it is a geeks ultimate dream and a magnificent resource for those who want to learn too. While the appeal of this app may fade over time, it is extremely addictive to its audience!
Twickets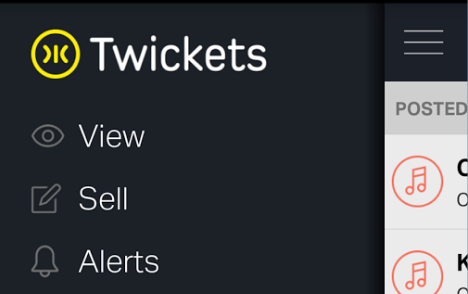 This is a relatively simple app to comprehend, as it allows you to buy or sell spare tickets at an array of different events. It also has an interesting rule which means that tickets can only change hands for their face value or less, preventing touts from accessing the market, hiking prices and shifting forgeries. This, we are sure you will agree, is good news for everyone.
Audible for Android
 We all like to read, but at the end of a long day sat in front of a computer screen it can be difficult to focus on the page of a book. This is where the Audible for Android app comes into play, as this delivers outstanding quality audio books that allow your eyes to rest and put your ears to work instead. There is a wide array of literature to choose from as well so it offers exceptional value!
Navamii GPS World
This practical app is an open-source resource and map database that is an expert's alternative to Google Maps. It even includes turn-by-turn details and a voice-guided sat-nav feature, while you can also access huge amounts of data offline. A serious app for serious users, it is definitely one great value as a free-to-access tool.
Any.do to do List and Task List
No list of this type would be complete without a productivity app, which enables you to manage your time efficiently while making edits in real-time. This is one of the best apps of its type due to its capacity for cloud syncing and sharing, while you can also operate it on a live widget that sits on the home-screen and segregates specific tasks.