What's better than a nice movie after a stressful day at work?
If you're anything like us, nothing beats the feeling of a big bowl of popcorn and a movie! But what to watch?
Maybe you're interested in something you can relate to? If you're a digital marketer there are many movies to choose from that are not only entertaining but relatable or informational as well!
Here are 10 movies every digital marketer should add to their watchlist to be prepared for the next movie night!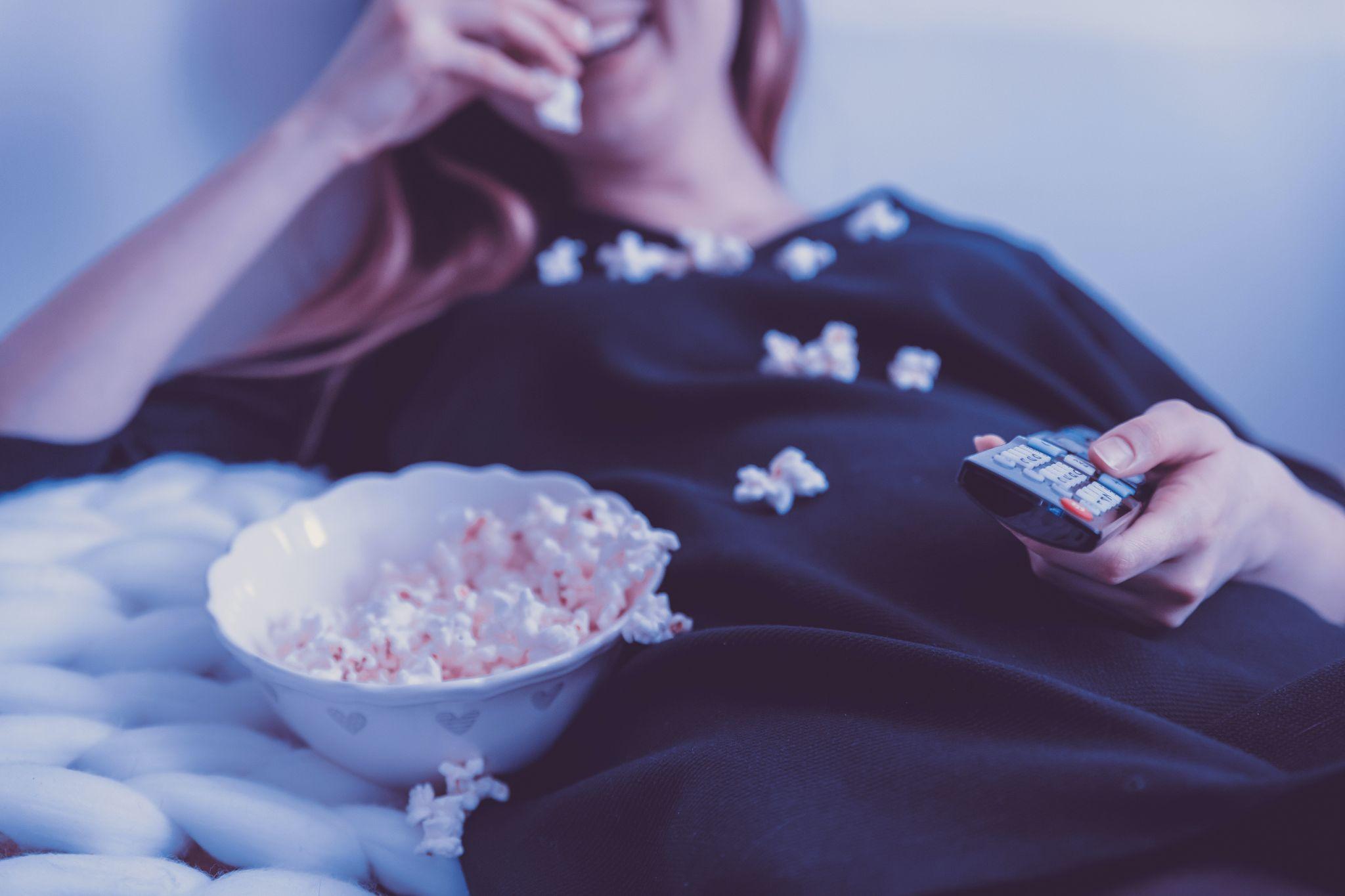 Courtesy of Pexels
1. What Women Want (2000)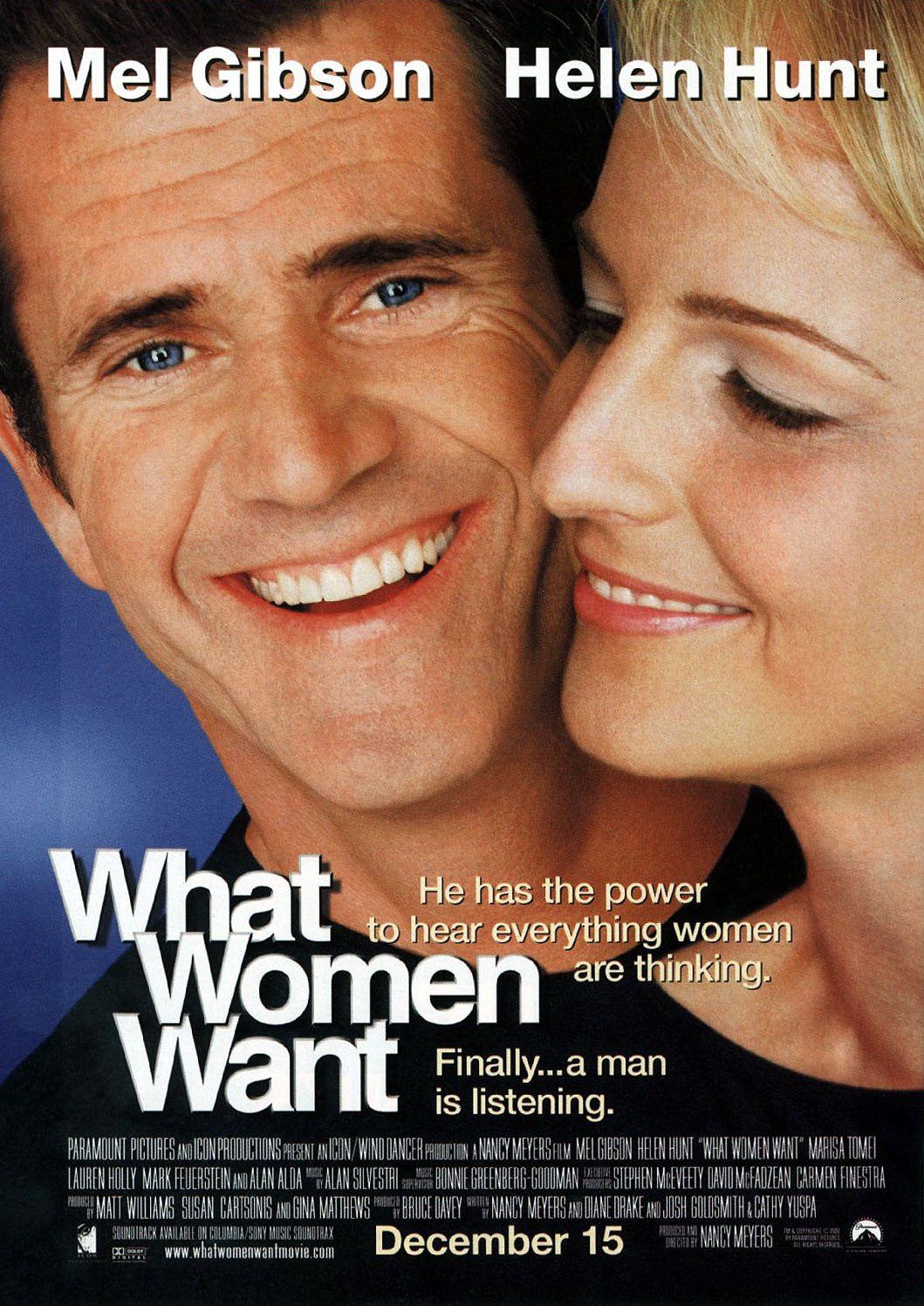 Courtesy of IMDb.com
In this playful comedy, Mel Gibson plays successful marketer Nick Marshall, who gains the ability to hear women's thoughts after an electric shock. He learns to understand women personally and professionally. As a result, Marshall is able to create marketing campaigns that are much more suitable to his customers' actual needs.
The movie deals with the difference between the things people say they want, and the things they actually want – a confusing gap we're all guilty of creating!
From a marketers point of view: it's a lesson in listening.
We can't listen in on people's thoughts like Mel did, but we can gain a fresh insight into their attitudes by moving beyond direct measures like polls and surveys and starting to actively listen. You can do so in two ways.
On the one hand, you can use daily interactions with customers through your customer service. If you train your employees to actively listen to customers' attitudes and needs, these can be a great source of insight. Appropriate software can also help you in this task, such as AI that gathers "sentiment data".
On the other hand, you have social media. Most of your information on people's impressions of your company will come from monitoring it. This includes observing interactions on your own social media channels, as well as keeping track of mentions of your company in external publications.
Using tcustomer service insights and social media monitoring you can gauge your customers feelings towards your brand, and learn about what they like and what their common pain points are. This will allow you to better tailor your strategy to their needs, and maybe even produce some of the best advertising campaigns out there!
2. Moneyball (2011)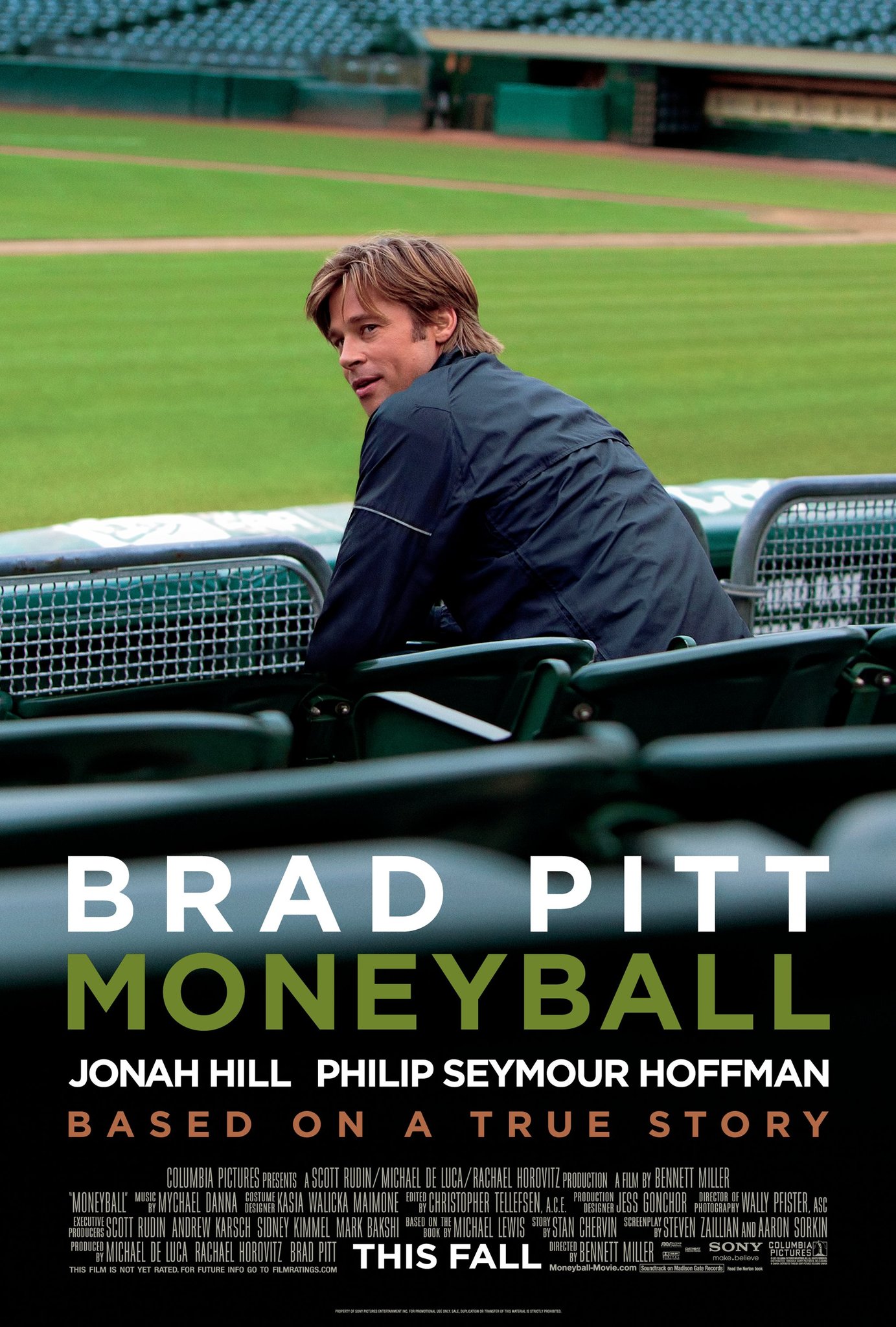 Courtesy of IMDb.com
Moneyball tells the story of a baseball team at the bottom of the league, without any serious investors.
To put the team back on top, former baseball player Billy Beane and economic analyst Peter Brand (played by Brad Pitt and Jonah Hill respectively), use analytics skills to improve their team.
The success of their strategy shatters the assumption that finding all-round superstars is the surest way to victory. By using statistical analysis, the team identified and capitalized on assets that other teams undervalued.
It might seem less romantic than putting your faith in athletic prowess and intuition, but it's a transition the value of which we marketers can easily recognize. Aren't we fond of saying that marketing used to be all art and no science…?
Well, now just like in Moneyball, technical skills are running the game. From carefully crafted SEO content to complex data analytics, marketing has become an almost scientific enterprise that requires a variety of skills and tools.
3. Thank You For Smoking (2005)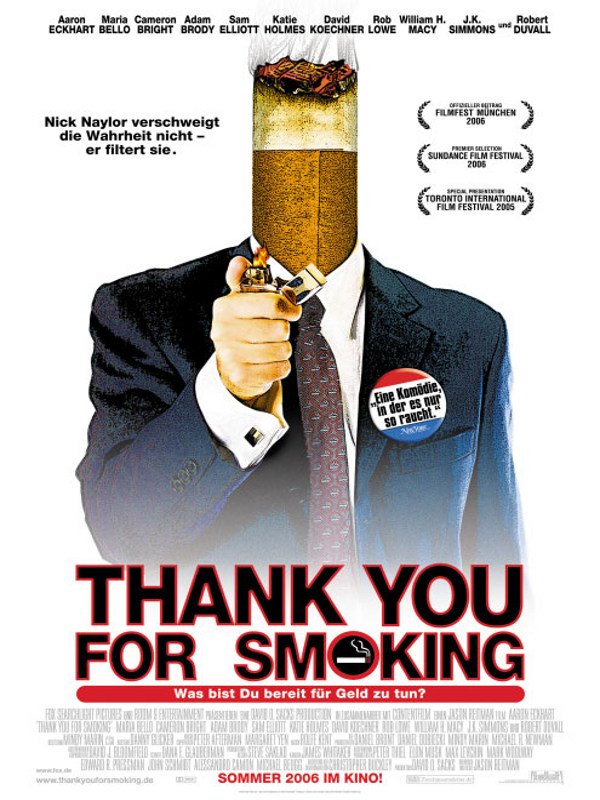 Courtesy of Filmstars.de
"Thank You For Smoking" highlights the power of persuasion at its best. Tobacco lobbyist and PR-Professional Nick Naylor (Aaron Eckhart) needs to make smoking popular again.
But due to ever-stricter legislation, he has to 'color outside the lines', no matter if that means bribing dying men or teaching kids that smoking isn't unhealthy at all.
A hilarious reminder that morality is not always set in stone, and an excellent display of the power of argumentation, this movie has it all!
Thank You For Smoking can be seen as motivation to optimize your campaigns with value that speaks to the people who really want your product. OR, a reminder not to lose sight of your morals while in pursuit of profit.
4. Steve Jobs (2015)

Courtesy of LinkedIn
This eponymous drama details the life of the infamous Apple founder.
For viewers who aren't Apple-fanatics, it may come as a surprise that Jobs had many ups and downs, both personally and professionally. And yet he risked failure to become the success story we know him as today.
His strong focus on innovation and consumer-mindedness took him far, but what does this mean for digital marketers?
When creating a new campaign or looking to improve your current digital strategies, it is needless to say that focusing on improvement is a necessity. Your products don't sell themselves – you have to prove that life is better if customers choose your brand, and this can only happen if you know what your consumers need.
To put it in a nutshell: take a look at Steve Jobs and see how your devotion to your customer and drive to constantly become better will make your ad campaigns more successful.
5. Crazy People (1990)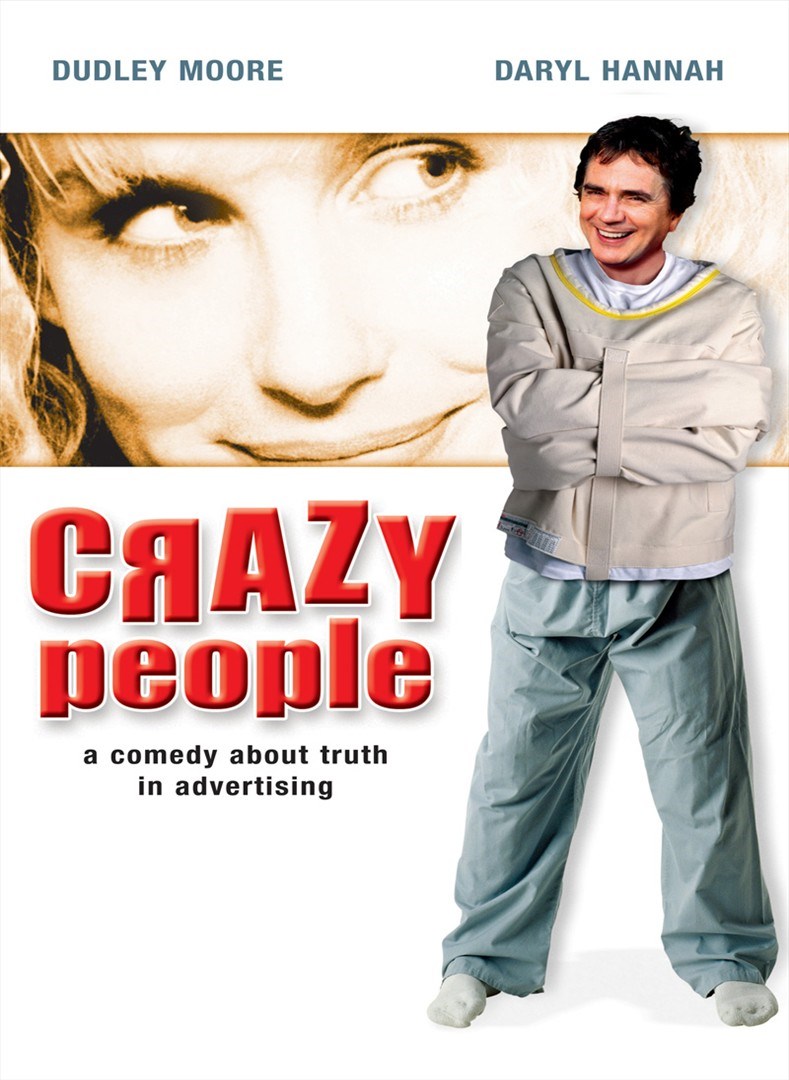 Courtesy of Microsoft.com
There's work aplenty, but a day only has 24 hours. Who can't relate?
Emory Leeson, played by Dudley Moore, is a burnt out PR-Manager who suffers a mental breakdown while working on his next marketing campaign – very relatable content indeed.
He realizes that the marketing tactics he's employed throughout his career all feel like a lie to him. So he designs an honest ad campaign that tells the truth and nothing but the truth about the products he sells.
This is highly unconventional. I mean, we always try to put your product or service in the best possible light, so it appeals to as many customers as possible.
But (at least in this movie), unconventional doesn't mean bad. On the contrary! Leeson's honesty resonates with his audience, and his campaigns are wildly successful, serving as a reminder to all the digital marketers out there to be upfront about your brand. This tactic might be especially successful now, when customers are craving authenticity!
6. The Joneses (2009)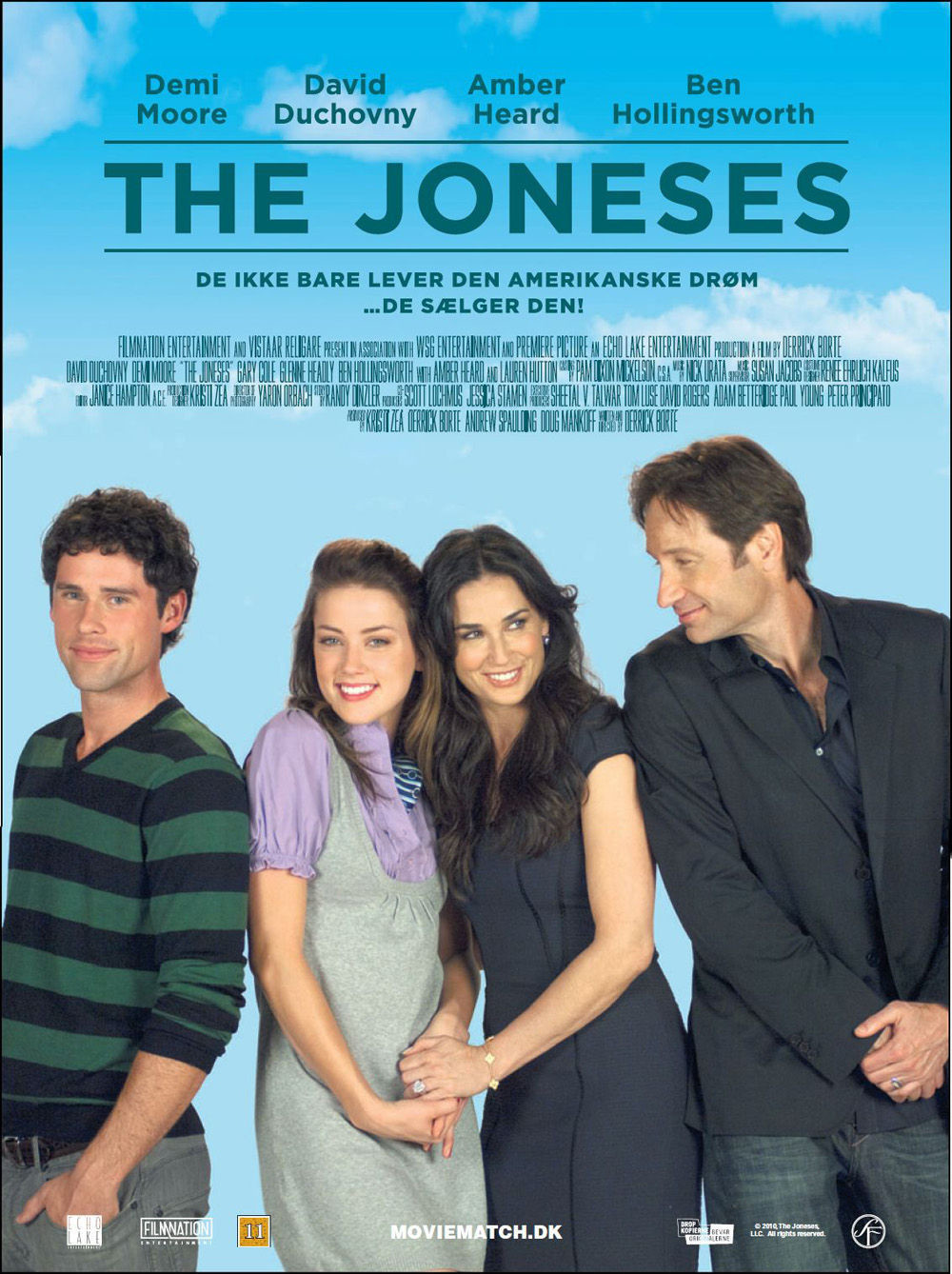 Courtesy of LinkedIn
The Joneses appear to be a normal family from the outside.
They have everything anyone could want, but behind closed doors, it looks a little different: they aren't a real family, they are a group of marketers that are actively engaging in "self-marketing" or "hidden marketing".
This movie is what you need if you want to learn something while working those laugh muscles at the same time. The Joneses demonstrates the power of influencer marketing, and especially micro-influencer marketing. Often, those we feel closest to (in this case, our neighbours) are the ones with the greatest influence over us.
To sum it up: This comedy shows what peer pressure and influence do to your customers, taking "Keeping up with the Joneses" to another level!
7. How To Lose A Guy In 10 Days (2003)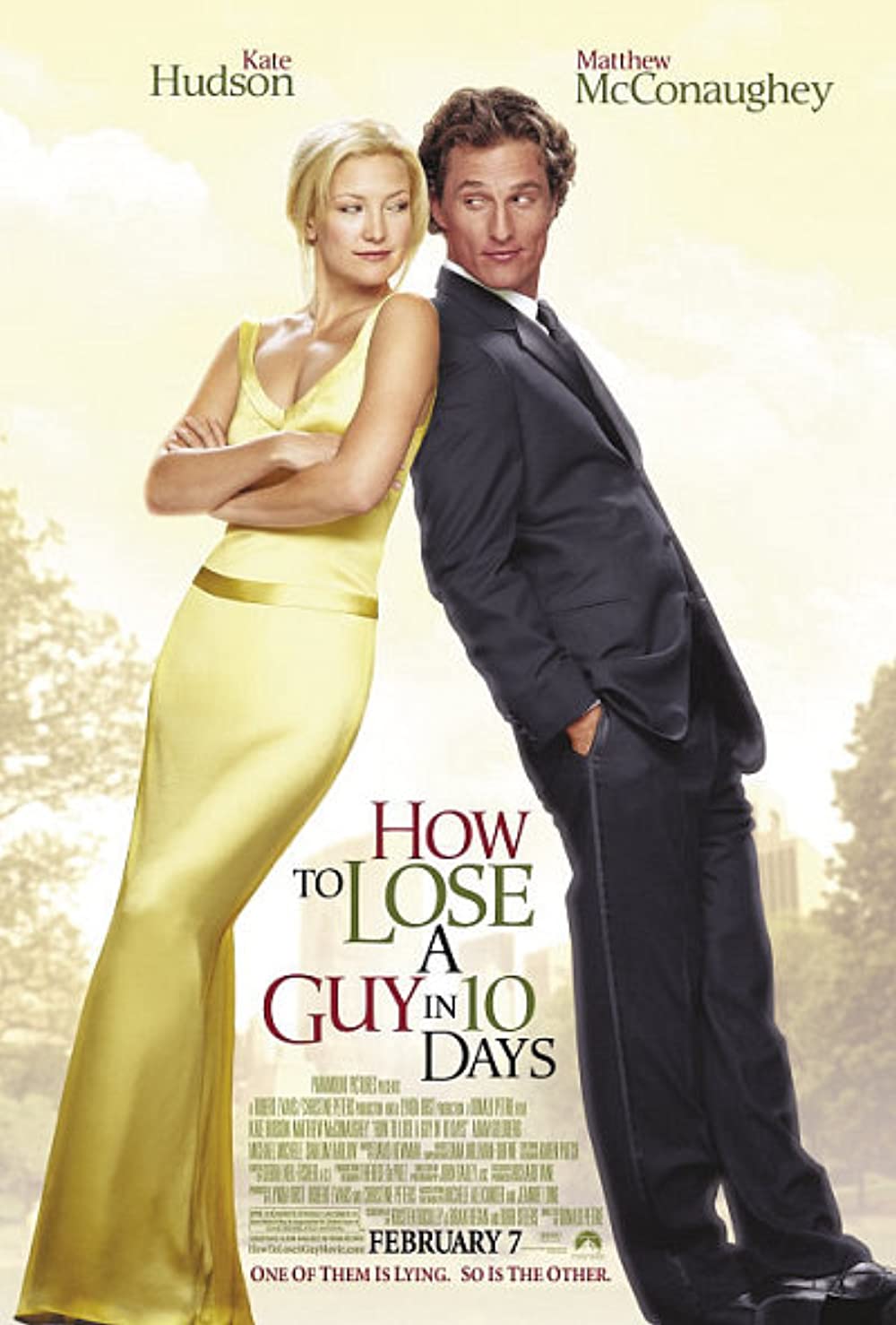 Courtesy of IMDb.com
This movie starts with a bet. Marketing specialist Benjamin Berry (Matthew McConaughey), wants to prove that he can sell people everything, even himself.
He has to make a girl fall in love with him in 10 days. But what he doesn't know is that the girl in question, Andie Anderson (Kate Hudson), has a mission too. She's writing a piece: "How To Lose A Guy In 10 Days".
The hilarious back and forth between these two is a great display of how you can affect people's opinions and emotions by pushing the right buttons.
We don't encourage you to brainwash your customers, but if you want to sell your product it is helpful to know what people react to… and to add a little fun in the mix!
8. The ides of march (2011)
Courtesy of Filmstars.de
This drama directed by George Clooney takes a closer look behind the scenes of a fictional presidential campaign, in which political advisor Stephen Meyers (Ryan Gosling), loses sight of his moral compass while doing everything in his power to make sure his presidential candidate wins the election.
From a marketers point of view: this movie shows how easy it is to cross moral lines and how quickly an unethical or controversial campaign can be created. Intentional or not, this can happen faster than you might think. And as pressure rises the lines might become blurry quite quickly.
Keep this movie in mind as a constant reminder to follow your moral compass, and make sure your campaigns are always ethical.
9. The Greatest Showman (2017)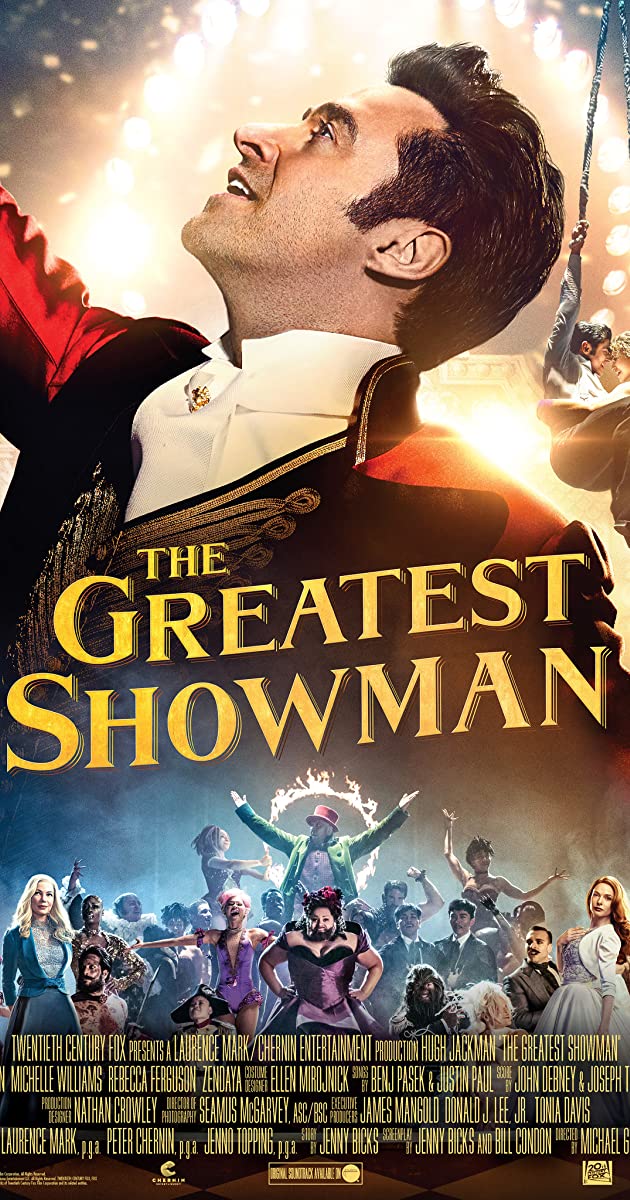 Courtesy of Theexhibit.co.uk
A musical that impressed people around the world. Hugh Jackman is a circus director with a dream of entertaining people all over the world, and this forms the anchor point to a story that touches hearts as much as it does minds.
This movie perfectly demonstrates that nothing is impossible and no dream is too big if you are willing to work for it. This story should be an inspiration to anyone who ever faulted in their pursuit of a dream.
It focuses on the art of making people happy by providing true entertainment. The circus director constantly uses his imagination to reinvent, creating new and exciting campaigns to promote his circus.
As a marketer, you should take the following out of it: Marketing is about touching people's feelings and raising the bar for customer experiences. If your campaign promises first-class entertainment you won't be able to score with second-class content. If you are promoting high-quality products you won't be successful if it is only "good enough". The way you promote your product and the way you design your campaign is where you set the bar of expectations in your customers' minds.
10. Art & Copy (2009)
Courtesy of Amazon.com
This 2009 documentary follows leading advertising specialists such as Hal Riney and Mary Wells Lawrence, sharing the secrets behind the world's most popular marketing campaigns, such as "Just Do It" – do you already know the brand?
If you are a digital marketer this is a must-see! It's just as entertaining as informational and you get exclusive insider info on groundbreaking marketing strategies.
Documentaries are not for everyone and many people think they are quite boring but you have to make an exception here. A definite must-see for every marketer.
CONCLUSION
With streaming services like Netflix or Amazon Prime offering an almost endless array of movies and series to choose from, deciding has become no simple task.
We've tried to make your next choice a little easier by giving you this short list of movies any marketer would enjoy. From laugh out loud comedy to insightful drama, it has it all. Just take your pick!
We all love to be entertained, but to be entertained and learn something at the same time is an even better experience. These movies will make your laugh muscles grow and your brain cells think in new ways. So grab your cold beverage and bowl of popcorn, cause these are 10 movies every digital marketer needs to watch right now!