Lots of people would say that they won't need an activity tracker but if you are one of those who will be happy to wag your wrist and boast about the ground you've covered today, then the Fitbit Alta HR or any other activity tracker out there would surely be of interest to you.
If you are hesitant about spending your hard-earned money on buying one then read our top 10 reasons why you should get one. Aside from that fact that it is stylish, there are also some other reasons why you should have it on your wrist.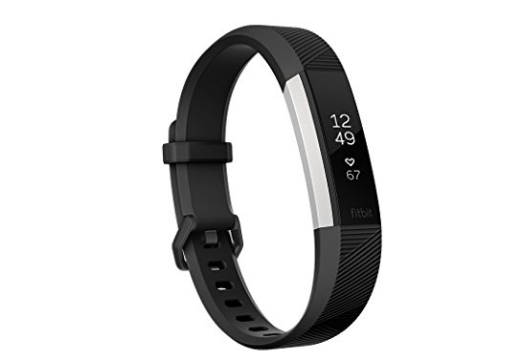 1. It monitors your heart rate.
Health nuts understand the importance of being able to monitor their heart rate during workouts and while at rest. The guys behind Fitbit obviously share that idea because they made the heart rate monitor the main selling point of the Alta HR.
However, the device does more than just time your heartbeat. It uses the heart activity data it collects and uses its findings to get accurate readings of your body's responses to your daily activities. It focuses on responses related to your well-being, such as burning of calories.
The Alta HR tracks at five-second intervals, which is more than enough to give you a good view of how your heart is doing throughout the day, during various activities, and when at rest.
2. It watches over you as you sleep…
…and we do not mean that in a creepy way. The Alta HR goes way beyond simple tracking when you are asleep. It also combines sleep-related data with heart rate information to arrive at and present some insights on your sleeping pattern.
You get to find out how you moved as you slept, and when you switched between REM, light, and deep sleep, for example. That way, you learn how long you sleep in each stage. In case you are new to this and are too lazy to look up what the numbers mean, the app also takes care of that for you by annotating the graphs with information as to how each sleep stage impacts your body.
The Alta HR also gives you some perspective by showing your numbers plotted against those of others in your gender and age brackets.
3. It encourages you to get going.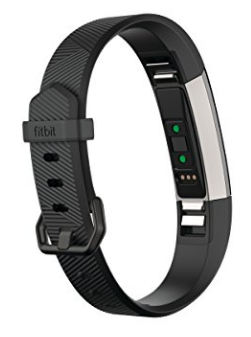 The Alta HR is programmed to give useful fitness alerts, such as notifications when you have not hit a certain number of steps in an hour. As with many other Alta HR features, the fitness alert settings are customizable. You can even choose how often to allow the device to nudge you about your poor physical activity! This has been a staple Fitbit feature for quite a while, but that does not make us love it any less.
4. It functions as a semi-extension of your smartphone.
In addition to displaying information about your health and your body's activities, the Fitbit Alta HR is able to show notifications for events saved in your calendar, text messages, and calls. The great thing about this feature is that it supports a wide range of third-party apps such as popular and widely used platforms Facebook Messenger and WhatsApp.
This is useful, especially when working out when you cannot always hear notifications coming in on your phone. Some users whine that the screen is too small to help with any actual reading or browsing. To be fair to Alta HR, though, we do not think that that is the point of this feature. It only wants to alert you and show you maybe a little preview, but we doubt it is aiming to replace your smartphone in that area.
5. It has a good battery life.
According to the makers of the Fitbit Alta HR, a single charge will last an entire week with normal usage. For a device that acts as a tracker and even as a mini-smartphone, that battery life is amazing. It is also a considerable leap compared to the battery life of older Fitbit models and considered to be a major achievement by the guys behind Fitbit. Other trackers last longer on a full battery, but not without compromising certain features such as notification and tracking frequency, for example.
6. It is highly customizable.
Fitbit's SmartTrack is capable of automatically starting up once it detects sudden spikes of activity in your body anytime during the day. However, you can also set a certain length of time that the tracker should allow you during each exercise before it begins to track. You have to see to it that this is fully adjusted when you are setting up your Alta HR before your first use for optimal tracking and better exercise monitoring.
7. It looks stylish.
We have to give it to the Alta HR for managing to remain small and good-looking despite having more sensors compared to its equally sleek predecessors. Apparently, this is because of a technology that allowed the makers of Fitbit to reduce the size of the chip to make way for the heart rate monitor and the more powerful battery. To make the tracker cling to the body tightly enough for the heart sensor to gather data, the company put a strap on the buckle. We are not a fan of buckles, but the Alta HR's is surprisingly as comfortable as it is secure. Like before, you still get to choose between fashionable small and large straps.
8. It is easy to use.
The Alta HR can look like something straight out of some sci-fi flick to someone who is new to trackers and the like. While it can look intimidating, it is actually very easy to use. The small screen contains all the controls and the displays you will ever need. Simply tap the screen to go over the menus and make the necessary adjustments. If the Fitbit goes idle, you can wake it up simply by twisting it. The only thing you may find to be not-so-good is the screen display, which does not seem to have a way to optimize viewing under bright ambient light.
9. You can hardly feel it.
The reason many people choose not to wear trackers like the Fitbit Alta HR is that it looks and feels heavy and bulky. You will not have that iffy feeling with the Alta HR. It is small and super lightweight, which is impressive considering how much it does. The makers of the device obviously made every possible step to get the Alta HR out of your way when you are working out, seeing how they also made it resistant to rainwater and sweat.
10. What now?
Don't buy Fitbit Alta HR just because it is stylish. It was not designed for that purpose only. Buy it if you think strapping it onto your wrist will make your life better. The Fitbit Alta HR isn't your average fly- by -night activity tracker and is capable of a lot more that just tracking your heart rate. This fitness tracker urges you take your fitness seriously by alerting you when you miss your mark and it also tracks your sleep patterns which are crucial for proper recovery and rest. All said and done, the Fitbit Alta HR is a holistic fitness tracking device that has the all potential to help you realize your fitness goals and keep you honest in the process.