While some businesses are calling for the death of email, online store owners know better. Turns out email is one of the most effective ecommerce marketing tools around. Over 90 percent of consumers check their email at least once a day, and in 2014 email marketing led to over a quarter of all ecommerce sales on Black Friday!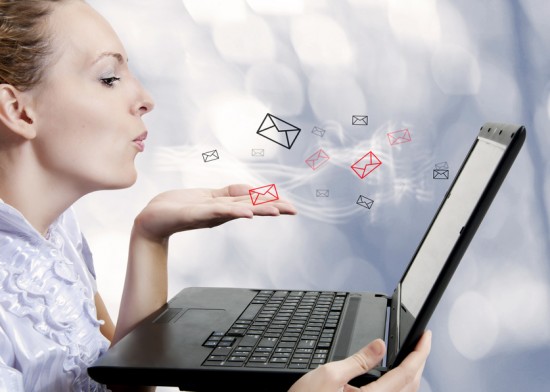 Not only does email marketing have an impressive return on investment (nearly $38 returned for every $1 spent), it is also cost effective, making it perfect for large and small businesses alike. Below you will find tips and benefits associated with email marketing, and you can learn more about customer engagement explained by Salesforce.
A Willing Audience: Unlike typical advertising models, email marketing is effective because subscribers want to hear from you. Make it worth their while with brief, yet informative copy. See that your email comes alive with plenty of high-definition images of new products.
Secrets Do Make Friends: Subscribers are a precious thing. Reward customer loyalty with exclusive coupon codes, secret sales and subscriber-only perks. Consumers are more likely to buy when they are given privileged status. Not to mention that they will share the good word about your business to friends and family looking for hot deals.
Always Coming Back for More: Hoping to turn a one-time buyer into a return customer? Take advantage of targeted advertising by showing similar product suggestions. Try addressing your customer by name to add a personalized touch to your emails.
Send Holiday Reminders: It's no secret that the holidays are a primetime for sellers everywhere. Marketing emails are perfect reminding customers about upcoming sales, limited-time coupons and shipping requirements. Nobody wants to order a gift late, so include suggestions like "order now to get it by December 23rd."
Embrace Contest Engagement: Contests are an exciting way to stay top of mind, plus customers enjoy the prospect of free stuff. Think about partnering with other ecommerce vendors for giveaways and cross promotion. Who is the next big winner?
Share Blog Content: Many ecommerce sites feature a lifestyle blog to interest visitors, not only in their products, but also the people behind the business. Try driving interest for your blog using email marketing. This will establish an emotional connection with your readers, resulting in stronger customer loyalty.
Drive Social Media: Looking to grow your audience on Facebook, Twitter and Instagram? Ask your email subscribers to follow your social media pages for daily updates. This is a great way to engage customers. Conversely, email marketing spans demographic and reaches age groups that are sometimes missed by social media marketing.
Restocking Updates: Have a popular product in short supply? Allow customers to sign up for email notification so they know when you restock their favorite items. Give them the option to choose between restocking updates on particular goods rather than marketing emails which might be too "spammy" for some users.
Matched for Mobile: As more and more customers use smartphones and tablets to check their emails and do a little online shopping, it's important to ensure that your marketing materials are optimized for mobile. Otherwise you could be missing hundreds of potential sales.
Decrease Orphan Carts: It happens more often than we'd hope, but customers sometime abandon their carts after selecting several items. That's bad news for sellers. Luckily, email marketing can gently remind consumers about the items sitting in their cart and give them the necessary push to hit the checkout button.
Whether you're trying to build rapport with customers flocking to your newly "built" ecommerce website or hoping to amplify your blog's followership, you're bound to find value implementing the above tips into your email marketing campaign. Be sure to experiment with different factors to see what works best for your audience including frequency, language (playful or professional?), discounts offered, length and subject lines.