I decided to poll some of my most long term blog friends and contacts on how their strategies apply and if they had any new strategies for 2015 compared to previous years.  These are bloggers that I personally have known since either 2008 or 2009 when I started Dragon Blogger and a great group of bloggers who are all carving out their own place in the Internet for their own passions and ventures.  Here are their strategies or blogging tips for 2015 and I share mine at the end of the article.

Holly Jahangiri from It's All a Matter of Perspective shares "Mine is twofold: On the "business" side, I want to do more to promote my children's books, this year. But in terms of blogging, itself, I want to recapture the sheer fun of it. I got burnt out during the contest years; I've (wisely) steered clear of all contests for the past year or two – during that time, any barriers at all to leaving a comment on anyone's blog just seemed like a Herculean effort, to the point where I couldn't imagine my two cents' worth being worth the extra keystrokes or a click to confirm I wasn't a spammer, so I'd abandon a good comment after telling myself no one really wanted to read it, anyway. I am still in recovery, but slowly coming back to it – on my own terms. Writing what I want to write, hoping readers will just enjoy reading – and let me know with a comment or two. At some point, the itch to write is stronger than the aversion I was starting to feel for the blogosphere."

Mitch Mitchell from I'm Just Sharing says "My blogging strategy hasn't changed for the most part. I have just changed the focus of one of my blogs slightly so it can handle more personal posts, which should help me write on it more often. As for blogging itself, I plan on having at least 2 articles a week on I'm Just Sharing and at least one article a week on the others.
For one of my websites it's my plan to add at least one article a month to help keep the site fresh, as it's the only site I have that makes any money for me. On another… well, I've never quite figured out what to do with it or how to make money from it, thus I've made none. I don't plan on selling it any time soon but I'm thinking that another site I set up to make money with might just have to have its domain disappear because I can't see adding anything new to it."
Karen Woodham from Blazing Minds says "My aim for 2015 is to carry on with what I am doing, but with more event coverage, which will include working with a few of the bands and event organisers etc that I have worked with previously, plus to bring even more cinema/theatre reviews in along with a lot more exclusives from the screeners that I receive from the companies I work alongside.
Another avenue that I will be going along is radio, this will also tie in to the website more over the next 12 months."

Jhong Medina from Qlick Tech Blog says "For me, I would comeback with setting goals. Since "Failing to Plan is Planning to Fail" I'll be streamlining my activities and concentrating on blogging. I'll be focusing on my Action Plan for 2015. I'll be setting up goals per month basis and I'll do my best to meet that. Since I've been out for more than a year, I'm hoping to revive my 5 blogs and have at least post per month. I'll try to keep my phase by staying away from time wasters and reward myself time to time to give myself some positive reinforcement. I know I have many things to write and share, I just need to focus and get my inspiration from my friends in P50. Happy New Year!"

Muriel Jacques from French Yummy Mummy says "So far, my blog was a hobby. I'd like to take it to the next level and turn it into a business. I will sell banners and create a directory with 'French-inspired companies' (businesses that want to expand in the UK/US mainly). I will also write the occasional sponsored post. And I intend to publish a book on 'French and…love' in June. In short, it is an exciting time!"

Kim Castleberry from Just Ask Kim shares "The core of my strategy remains email marketing and I plan to continue to grow that this year. On the social front, Facebook Groups did exceptionally well for myself and my clients in 2014 and I'll be leveraging them further, and teaching more about them, for myself and my clients, in 2015."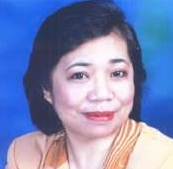 Jena Isle from Online Enquirer says "I've created a new message for the question on 2015 Blogger's Strategy and Directions. I've never tried email advertising or marketing so, this 2015, I would like to give it a try. I plan to offer freebies such as eBooks in exchange for the email addresses of mi blog's visitors. This will increase my email list. I'll start to email family, friends and acquaintances first and then go on to my email listing. A simple goal but I know I could achieve significant results with this strategy."

Sally Brown from Speaking of Love says "I am working on organization (to include daily writing, marketing maintenance of my blog http://www.speakingoflove.net. I also plan to schedule time to write on the books and ebooks I've begun. I plan on updating my computer equipment, studying how to do podcasts and videos for my site (I know everyone else is already doing this)."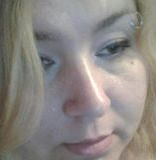 Nile Flores from Blondish.net shares "For those who don't know me, my business is WordPress Design and Development. I've adopted a lot of the model that Automattic has done with WordPress.org, where I've generated content for more than a decade. I give back a lot in the WordPress community through speaking at WordCamps, the support forums and All About WordPress here on Facebook, as well as a contributor to the Codex itself.

Last year I had some huge family issues, and now that there's been enough time to get through things, for 2015, it's increasing content creation again, bringing on another developer to my team, bringing Kimberly J Castleberry on as my social media gal, and working to connect and uplift my peers and colleagues on top of what I already do."

Ileane Smith from Ms. Ileane Speaks says "My plans for 2015 are to continue with creating content on my blog, my podcast and my YouTube channel. What's new for me in 2015 is the online courses I'm creating on sites like Udemy and Skillfeed. My goal is to challenge myself to produce content that's more organized and that gets people to take action. I've been encouraging people for years to start podcasting and making YouTube videos but many times I find that folks are stuck in the mindset of consuming text content all the time. By making my content available on online learning platforms it will reach more people who are committed to getting on the mic or getting in front of the camera to connect with their audience."

Francisco Perez from iBlogZone shares "In 2015, one of my online marketing objectives (resolution) is to focus a bit more on capturing leads to increase my email subscribers. I feel that I have neglected this channel somewhat in 2014 and I intend to review all the landing pages, offers, etc., to build my list. Another area that I wish to focus on is content marketing on "other" platforms aside from my on site. This is particularly important to ensure that my "brand" (or name if you prefer) continues to get noticed.
Business wise, I am ready to move forward and find "other" types or forms of blog monetization. The more "known" methods while still good, have been declining, specially when it comes to business models that search engines believe violates somewhat their quality guidelines. In regards to my existing client base, I am happy with how things are going with. In any event, I will keep focus on "under promising" and "over delivering", lol."

Kimberly Gauthier from Keep the Tail Wagging shares "My plan for 2015 is to invest in my blog to help me meet my goal of being the top dog nutrition blog online that's written by a dog owner and not a pet professional. I've had this goal in prior years, but tried to handle everything myself – it worked at first, but then I hit a wall and stayed there. Working with other professionals is helping me push forward. I would like to give notice at my day job in a year (or less)."
Jan Geronimo who has taken a break from blogging for the past few years says "My goal this year is to write beyond 140 characters per post or update. I still read blog posts though, if it's any consolation to those who keep the faith."
The Dragon Blogger's 2015 Goals

Of course my own thoughts and goals for 2015 include massive growth for our YouTube Channel, our Instagram channel and our Twitch.tv channel.  The instagram I just started in late 2014 and we have already seen more and more brands want Instagram actions so I need to grow that medium as much as I have invested in our Facebook, Twitter and Google Plus channels.  Pinterest is still a strong channel for us as well.  I also want to try and increase from 1x per month newsletters to 2x per month newsletters in 2015, because like so many bloggers I waited too many years start a mailing list and a newsletter and there is no denying that a single newsletter campaign drives more visits to my site in one blast than a months worth of referral traffic from Facebook and Twitter combined in most cases.
Doesn't matter what type of blog or site you run, what goals do you have set for 2015 and how will you be measuring them?