Over the weekend, we talked about how cryptocurrency is entering the gaming industry, and now I want to talk about another gaming industry relative newcomer: gaming laptops. Generally speaking, laptops have not been known as a competitive force in the gaming world. They have a reputation for being both more expensive than their desktop foes, less customizable, less powerful, and riddled with overheating problems that drain any value they might've had.
While it's true and most likely that gaming laptops will never be able to compete 1:1 in terms of power, they've evolved enough to give most gaming enthusiasts the specs required for an ideal gaming experience — no matter how intense the games you play get — along with the bonus of portability and an all-in-one system. For example, in 2014, Nvidia introduced mobile GPUs — the GTX 900M series — which marked a moment of significant advancement, making laptops a viable desktop competitor.
Fast forward three years, and modern gaming laptops are a dream come true for a gamer-on-the-go, or simply an on-the-go person who likes to game. So much so that now gaming desktops are trying to compete with laptops, creating small form factor desktops that come in compact packages and are meant to be more portable.
But we're here to tell you that buying a gaming laptop is no longer taboo. Nvidia continues to innovate and their new Max-Q technology has desktop loyalists converting. Speaking of technology, though, what can you really expect out of a gaming laptop? Using our top 5 gaming laptop recommendations, we developed a list of specs for you to use as your buying guide.
Our Top 6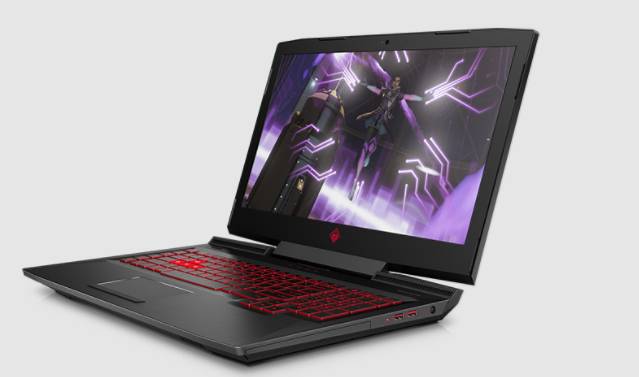 Lightweight, powerful, and won't break the bank compared to other models with similar specs.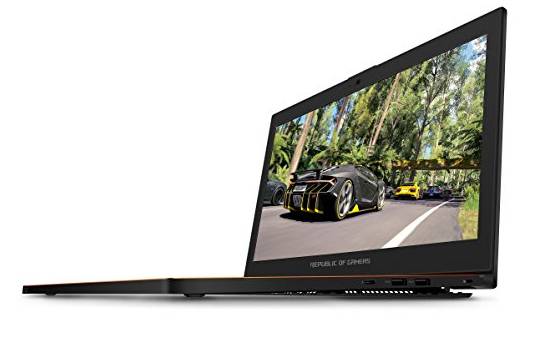 As thin as an Ultrabook with innovative cooling systems, but a bit on the pricier side.
Becoming known as "a gaming-ready MacBook Pro rival" with unbeatable battery life.
Razer Blade Pro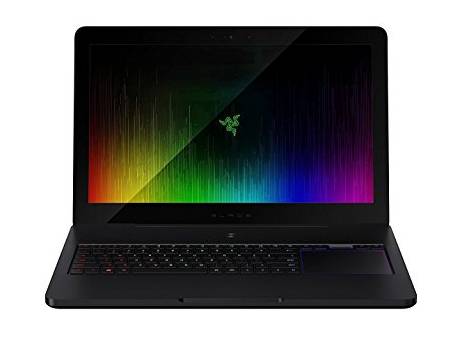 A true "desktop replacement" that manages to still be quite thin and lightweight, but it'll cost you.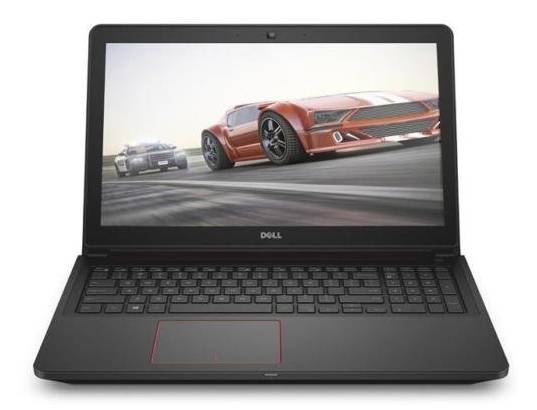 Another contender with fabulous 7-hour battery life with a much gentler price tag, but skimps on the screen.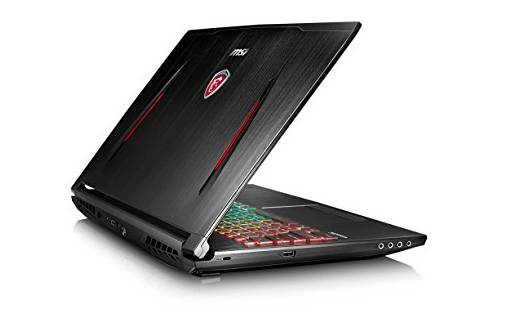 With 16GB RAM, an 8GB Nvidia Geforce GTX 1070 card and a 256GB SSD plus a 2nd 1TB HDD you have plenty of gaming power at a price for under $2k.  This laptop is also VR ready and will support HTC Vive and Oculus Rift headsets without an issue.
Gaming Laptop Specs
CPU
Looking through the top performing gaming laptops of today and their prices, there's no reason whatsoever to settle for less than an Intel Core i7, the CPU dominator (and for good reason). Just be sure to get one with 'HQ' or 'HK' at the end of their model names. If there's a 'U' that means it'll be much lower power and won't be able to handle a high-end graphics card.
Graphics Card
All the best 2017 laptops also come equipped with full desktop-level GPUs thanks to the Pascal architecture, meaning the GPU can fit into a small space without overheating. Don't settle for less than a GTX 10- series.
RAM
You'll be hard-pressed to find a gaming laptop with less than 8GB of RAM, and 8GB is absolutely sufficient for most games where 16GB can be seen as excessive. However, there's really no such thing as too much RAM in our opinion.
Display
Screen resolution needs to match up with what your games require. Look for at least 1920 x 1080, and it's best to get something capable of handling 4K gaming because that's just where visual technology is headed.
Battery Life
If you're getting a laptop, it's because you want something portable, right? Well, what good is portability if you have to be strapped to an outlet? Your laptop's battery life should be just as important as the graphics card, and you shouldn't be happy with anything less than 5 hours of uncharged, intense playing time. Do your research on this one, because we've seen many cases of companies overestimating this number or not accounting for true gameplay battery usage.
Weight
We've seen laptops on "top 2017 gaming laptop" lists run up to 12 pounds, but it's really all about your portability preference, and we recommend prioritizing the specs above over everything else. We don't see any reason why you have to lug a gaming laptop above 7 pounds around if you can help it.