With all new technologies coming up into the modern world, 3D animation is becoming a boom. Before we discuss the era of 3D animation it would be better to know something about 3D animation first. You must have heard of 2D animation. When we talk about 2D, the graphics only represent the width and height of the characters but in 3D, it will give you the complete details about width, height and depth of the characters displayed. You will feel like the characters are playing in front of you. It won't look like a simple animation but a 3D animation. Everything will be real.
3D graphics are being used widely these days. 3D animation is everywhere, for e.g. getting used widely for creating cartoons for animated movies, other animation series, mobile applications and lots more. All this mainly depends on the type of software that the industry is living on. Some softwares are especially designed for designing live creatures and some are designed for creating non-living elements like buildings, cars, roads, buses, etc. These 3D softwares are really very important for creating some specific scenes that you cannot imagine of doing in the real world. For examples the scenes in the animated movies that depicts cars blasts and people who are getting involved with car accidents are some of the shots that you cannot take in reality. So mainly what happen is the directors and the makers of these movies make use of special software programs like 3D animation software where they can make use of both real time shots as well as computer generated images for creating the complete scene.
What type of 3D animation software you need depends upon what type of work you want to perform. Also your budget is one more factor. Some of the open source 3D softwares are also available free of cost while there are some commercial 3D software that you will get at a price range of 30 to 50 dollars. There are some very good and high quality 3D animation tools that lie in between 1000 to 2000 dollars of price range.
Let us look at a range of 3D Animation Softwares that are worth learning.
When you search online you will find a wide range of 3D animation softwares to choose from, so where you should start? The answer to this question depends upon how much technically sound you are and what kind of 3D needs you have. Whether you are an inexperienced person or you know everything, there are some 3D animations Programs that you should check and must use them in your work.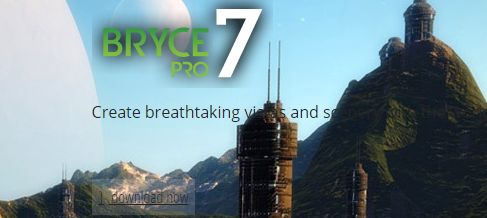 BRYCE (DAZ 3D) – The hot fractal geometry program that was introduced in 1994 has continued to be updated this year, with its entire new version and it was released in 2010. A lot of people must have forgotten about this popular software but now it is a lot more than just a robust outdoor environment modeling program. It has now added some new animation features to it as well but is still offering a beginner friendly interface and its useful rendered setup. This particular software is very easy for beginners but it has very limited options for advanced and experienced animators.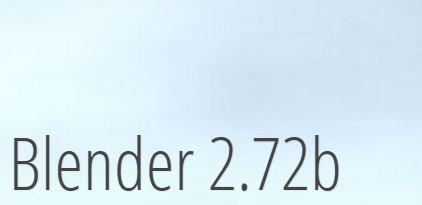 Blender (The Blender Foundation) – Here we are talking about Blender at length, and still you won't be able to get over this that how cool this tool is and how enjoyable it is to work with this tool. While you can see that Bryce is mainly for an extreme novice, Blender will give you a perfect introduction to all types of 3D software that it has for the animator who is going to use it. Not only it is capable of featuring the top line products on their bullet points but the best part is it is 100% free. It is also small in size as compared to its competitors that offers hundreds of courses and tutorials.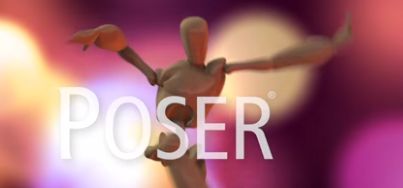 Poser (Smith Micro Software) – In the mid of late 90s, Poser was considered to be ahead of its time in terms of these 3D graphics. At present, it can compete with all your programs when it comes to full fledge list of features. But if you are looking for a program that will help you in designing 3D animation characters then Poser is the best 3D Animation program and the best part is that it is available for free. It offers a free library of human and animal meshes. This is actually worth having in your pockets at all the times and will help you with even more complex 3D designs.
So these are some special 3D animation softwares that are proving to be highly useful for the beginners. Animation is not an easy job but if you are determined you can always accomplish it.
About the Author
Kaylyn Gabriele is a renowned career consultant and her vast expertise lies in animation education field. She also organizes various educational programs at Video Game Animation Colleges in Canada. She herself has completed her graduation in 3d Animation and also likes to write blogs and articles related to animation courses. Catch her on Facebook and follow her on Twitter to know more about her.
This is the Dragon Blogger Guest Bloggers account for author's who want to submit articles and only have credit in the post instead of having to manage their own WordPress profile.