According to blogging.org in 2012 there were 42 million blogs clocking-in on WordPress, publishing half a million posts a day. Apparently, only 8% of bloggers are able to earn enough money to support a family.
Blogging is hard.    
The job calls for better content, better promotion, and emerging features. Luckily, web developers are meeting this demand with a wide variety of tools, including extensions. The following three extensions help to power bloggers by making grueling daily tasks seamless and easy.
Cortex
Blogging is about sharing content, whether you create it or find it somewhere else. Traditionally, this used to involve going to every single social media site and posting over and over. Cortex lets you share content across social media in just one click.
How it works: When you see a page, photo or link you like, click and hold the mouse. The Cortex wheel will come up with a range of sharing features, including your own blog. Just point the mouse to the site where you want to share and your content is posted in a matter of seconds.
Set up time: 15 – 30 seconds
Here's a quick walkthrough:
Start by adding Cortex permissions to access the social media accounts you prefer to share on.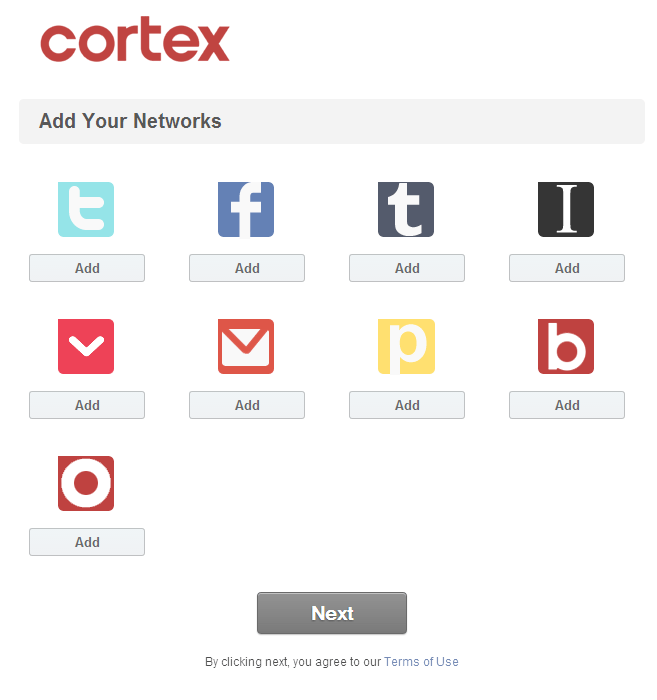 Next, Cortex gives you a 3-second walk-through. Simply hold down your mouse button anywhere on the page you wish to share…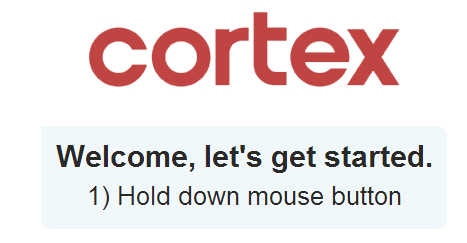 The following pinwheel appears…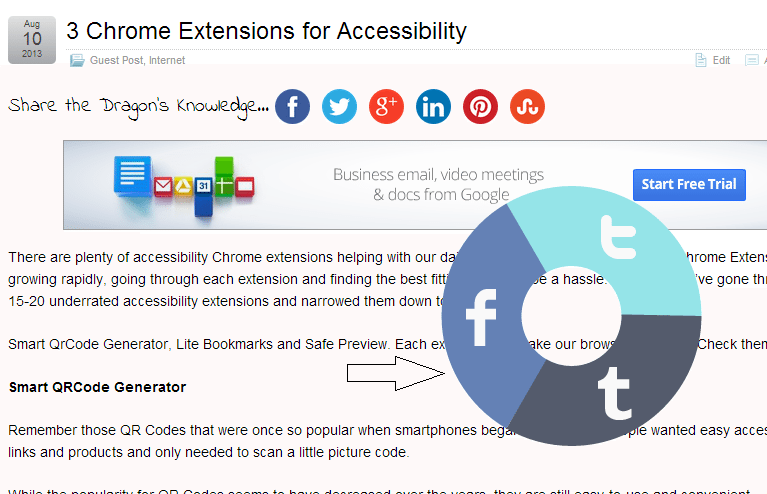 For this demo I linked my Twitter, Facebook, and Tumblr. While still holding down the mouse button, hover over the network block you wish to share on. In this example I go with Twitter…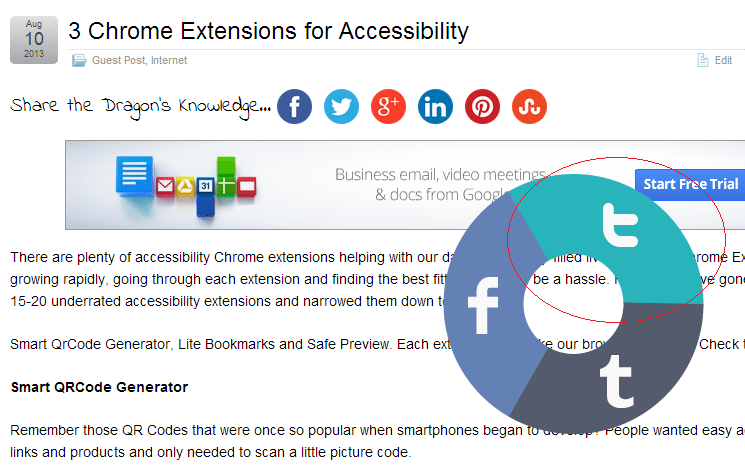 As you can see, the Twitter block darkened to signify I have selected it. Release the mouse button now…

This dialogue box appears and we simply enter in the text we so desire.
Simple.
Cortex makes it easier to manage your blog because:
It only takes seconds to share your blog to social media and other sites.
It's a convenient way to publish content from other sources on your blog.
It automatically generates a headline and shortens the link.
You can select portions of a page to share.
It keeps a history of what content you share and where.
Download Cortex here.
MakeGIF Video Capture
You already know what video can do for your blog, but it's not always easy, or even possible to record and format your own content. If you find the perfect video online, Make GIF Video Capture allows you to capture a video and share it on your blog or across social media.
How it works: Go to the video of your choice and click the MakeGIF icon to the right of the toolbar. Choose your desired settings, play the video and click Done when finished. Choose frame and other options, hit Generate GIF and then save to your desktop or share with other users.
Set up time: Less than a minute (also depends how long you want your GIF)
Here's a quick walkthrough:
Upon downloading this extension, the icon appears on your bookmarks/browser bar…

Find a video you'd like to make into a GIF. Bloggers regular write about a variety of topics and GIFs help support these topics that would otherwise be a wall of text.
I navigated to 12 Palms Rehab where they have an intro video for their center. We can make this video into a 5 second GIF and easily embed it in a blog post that could be presenting options for those seeking rehabilitation.  Start by picking the settings you prefer…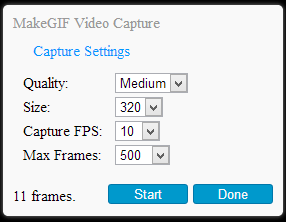 Simply click the MakeGIF icon and it will take you to a blank pane with just the video. Start and stop the GIF box in the top right corner when you want to capture the current video frames…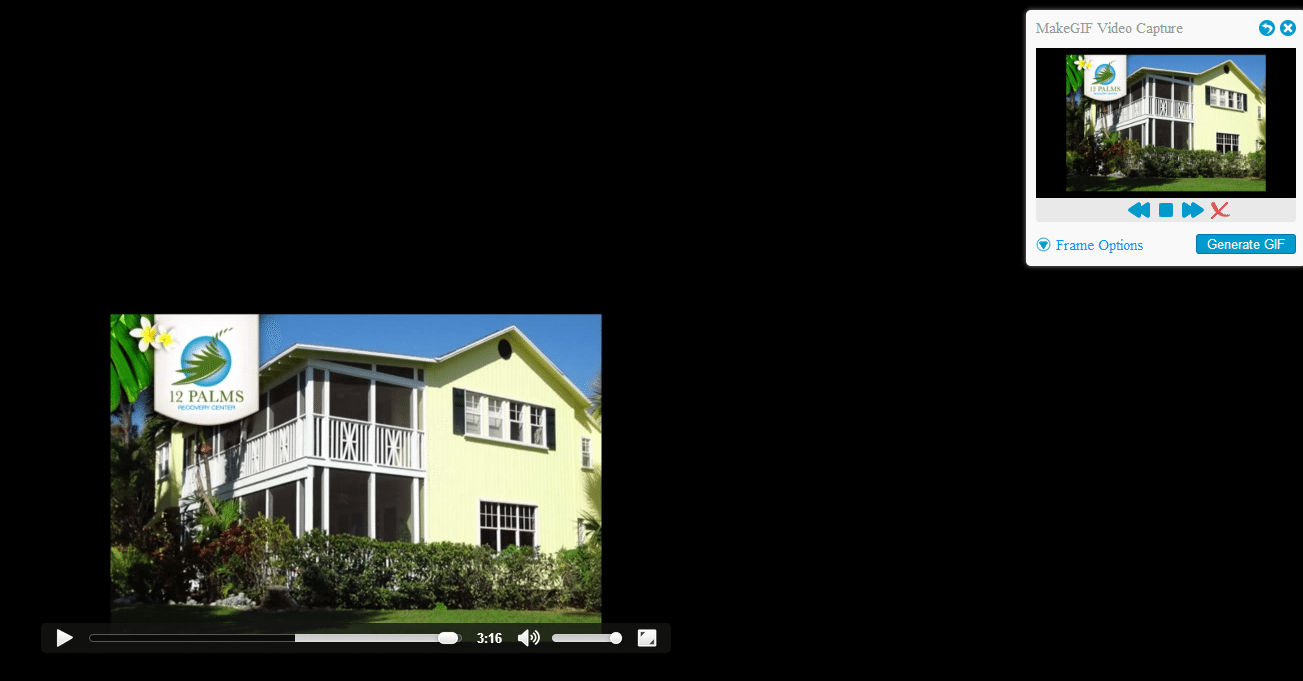 When you're satisfied, simply click "Generate GIF"…

This was 1.9 MB and only took 15 seconds to generate…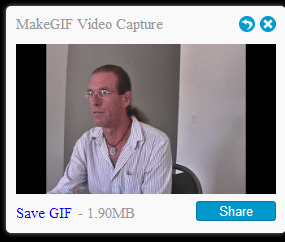 All done! Save it or share it, the choice is yours…
This is the end result: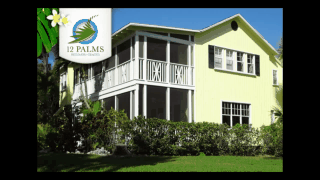 MakeGIF also allows you to:
Save smaller segments of your favorite videos
Customize the quality, size and FPS
Add text to videos
Share with other users or post on social media
Download MakeGIF Video Capture here.
Scroll Button
Long content can be informative, but it's a pain to go through. Anyone with a finicky mouse or Page Down button can attest to that. Scroll Button gives you the ability to instantly navigate back to the top of a page in either one click or one button.
How it works: Simply place the button on a web page and click it to scroll to the top or bottom. You can also move the button to other positions on the page or resize it to be more prominent or less distracting.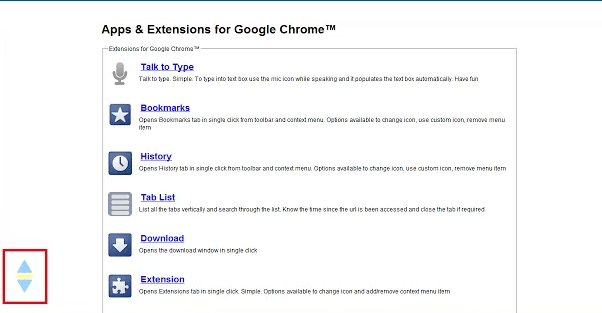 Due to user requests, the current version is an invisible scroll button and when you simply press "Tab" button you will instantly scroll to the top of the screen.
Why would you want Scroll Button? Here are a few reasons:
Long articles and pages can be ascended instantly
Readers can skip to specific places in your content
It's faster than the standard arrows
It's a great alternative for devices with less-than-reliable scrolling tools
Download Scroll Button here.
These Chrome extensions allow bloggers to share media instantly across their social media accounts, create GIFs in less than a minute, and navigate pages faster.
Do you know any other extensions that could help power bloggers?