There are plenty of accessibility Chrome extensions helping with our daily, technology-filled lives. With the Chrome Extension Store growing rapidly, going through each extension and finding the best fitting ones can be a hassle. Fortunately, I've gone through about 15-20 underrated accessibility extensions and narrowed them down to three:
Smart QrCode Generator, Lite Bookmarks and Safe Preview. Each extension will make our browsers handier. Check them out!
Smart QRCode Generator
Remember those QR Codes that were once so popular when smartphones began to develop? People wanted easy accessibility to links and products and only needed to scan a little picture code.
While the popularity for QR Codes seems to have decreased over the years, they are still easy-to-use and convenient – especially if you are browsing the web. Not to mention, they're still present on millions of physical ads, subways, products, shopping centers, and more.
Let's face it – how many times have you tried to type a long web link into your phone? Alternatively, maybe you email links to yourself all the time so that you can just open it in your phone. The process is anything but convenient and some people don't even bother.
Download the extension and restart chrome. Imagine we're trying to promote mustang parts (as seen below, from the popular CJ Pony Parts), right click on the site and click the extension icon: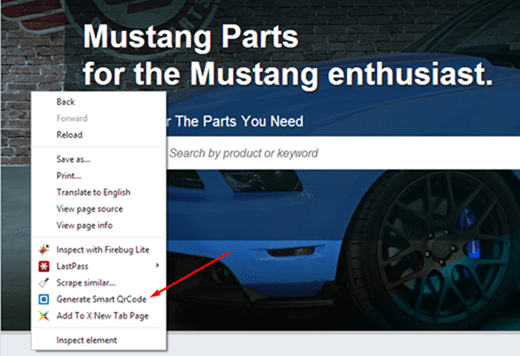 Just like magic, a QR Code will appear.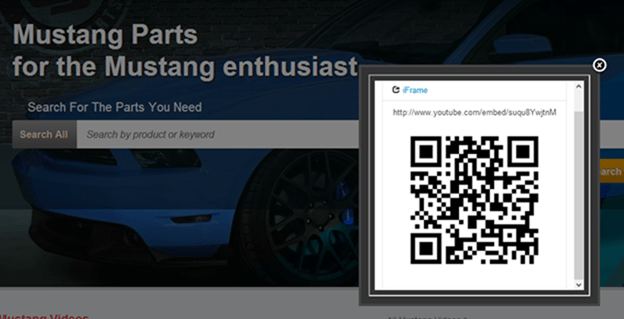 We can plaster the icon across physical places, such as auto show fliers, local bulletin boards, or implement them in larger-scale advertising campaigns (ie; subway and bench ads).
Some bonuses:
· You can access file URLs, allowing the sharing of PDFs, CSVs, etc.
· Fully customizable rules for the following media formats: Flickr, Email, Youtube, Direct downloads for Windows Phone, Google Play, and iTunes.
PLUS, we can add rules of our own to create new media format settings. Here's the customizable format: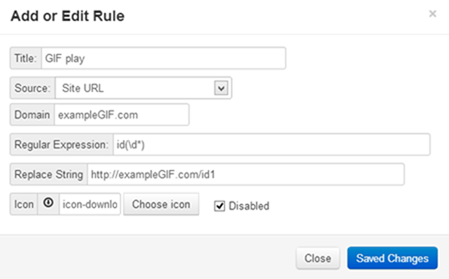 Download Smart QRCode Generator here.
Lite Bookmarks
Are you a person who always bookmarks and at this point, have so many that it just seems impossible for you to find the one you need?
Lite Bookmarks is here to help you find bookmarks in Google Chrome easier and faster than before.
When you download and install the extension, it will be available to use immediately. Click the extension and a quick address bar will appear.

For this example, I'm navigating to Empire-CAT for a hypothetical project. The reason I'm describing this as a project is because of the added "label" and "notes" feature. This allows us to categorize bookmarks as more than a simple link – we can give reasoning and organization.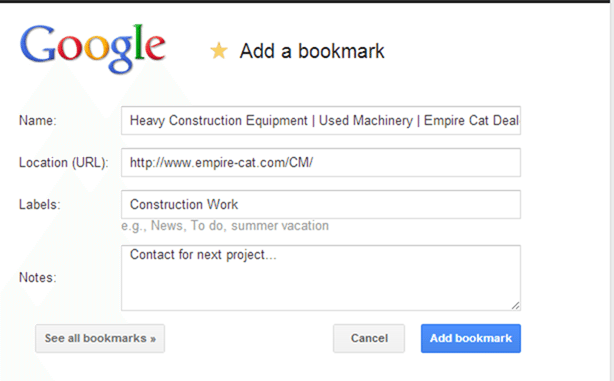 After filling out the fields, simply click "Add bookmark" and you'll notice the icon increase by 1:

Type whatever keywords you want to find the bookmark you need. For example, if you are looking for the construction project, just type in "construction" and your list of bookmarks will quickly truncate to any bookmark with "construction" in it. Of course, this works by link name and label.

This lightning speed bookmark extension is great for anyone who just has too many bookmarks to cypher through each day. Additionally, there are four ways we can save bookmarks, giving it a nice versatility:

Download Lite Bookmarks here.
Save Preview
Web browsing, as we know, can be harmful if we aren't careful about the sites we visit. Save Preview helps us avoid any and all potential threats when it comes to hacking, viruses, spyware and malware.
Once you have installed the extension, we use it to see if a webpage is safe to view before viewing it.
In the example below I have entered "dangerous stuff" in Google search bar. When we hover over a result, such as the dangerous shark video below, the following options appear on the right side:

We simply click the icon shape liked a badge with a question mark inside and we get the following report immediately: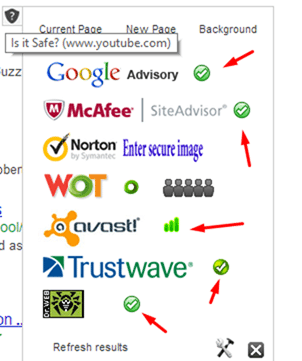 I used red arrows to show that each test passed (the green check marks). If we want to open the link in a regular window or an incognito window, we simply click the right icon:

We can also right-click on the web link and go to "SafePreview" and a dropout box will appear next to it. Click "Is It Safe?" to see which Antivirus companies view the webpage as a threat. The more that appear, the more likely you will want to avoid the page.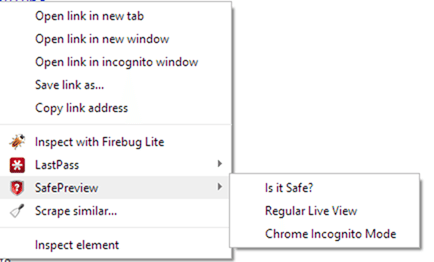 Some nice extra features:
· Checks with Google Advisory, McAfee, Norton, WOT, Avast!, TrustWavem DRWeb
· Preview pages in regular windows or incognito windows
· Configure how fast icon appears/disappears
· Turn off any service
· We can add trusted websites to omit safe-checks
Download Safe Preview here.
If you enjoyed this article, consider checking out my past chrome extension reviews:
· 3 Chrome Extensions for Managing Twitter
· 3 Chrome Extensions to Increase Productivity
Thanks for reading, hope these extensions help out! Please feel free to share any comments, questions or personal favorites of your own below!
Written by Jesse Aaron. Jesse is a professional blogger with a passion for homebrewing. He writes on a variety of topics on his blog Mashbout