Hey there, in case you missed my last chrome extension review, you can check it out here: 3 Awesome Official Chrome Extensions by Google
Today we'll be diving into 3 extensions that will enhance your browsing experience on all fronts. From readability to increased functionality, these extensions were made to improve our daily web engagements.
Let's get started.
Hacker Vision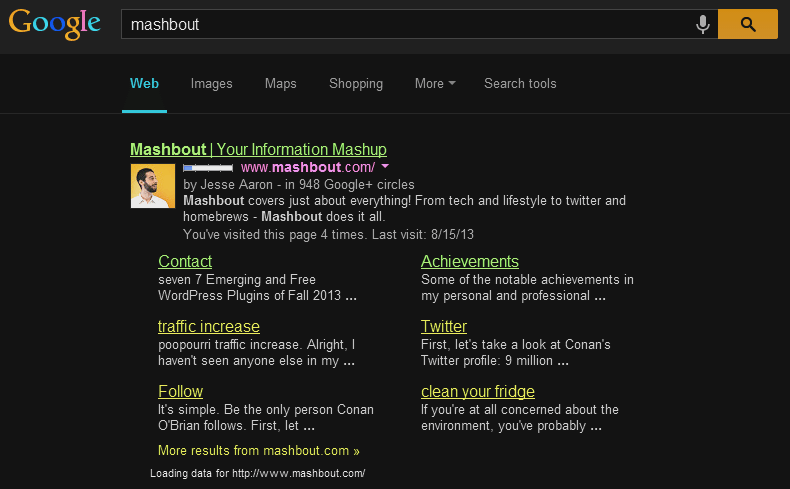 Despite its title, this Chrome extension isn't going to take over your laptop. In fact, Hacker Vision makes it much easier to use your laptop or computer while browsing the web. Especially for extended periods of time. What Hacker Vision does is use a High Contrast theme on all websites. Essentially turning white to black and more.
It's also a great help to the visually impaired that might struggle with brightly colored websites when trying to read. To remedy this, Hacker Vision makes reading-in-the-dark easy on the eyes.
For example, here's a comparison of the same article from the Senior VP of Maxwell Systems with HV off and on:

At night, the left side (HV off) will be blinding, while the right side (HV on) will be pleasant. Fortunately, HV  is easy to switch on and off. Simply find the big "H" in your browser bar and hit "Pause" or "normal" to switch back: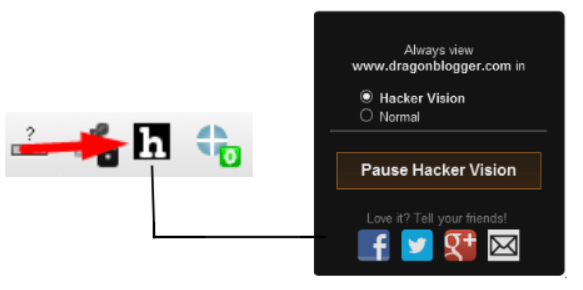 You might wonder why you'd need this when browsing the web. A lot of websites are predominantly white, which results in bright contrasts that make it hard to read text for more than a few minutes. Hacker Vision changes that and makes the web a lot easier on your eyes.
Here's Why Hacker Vision Enhances Your Browsing:
It makes those late-night research sessions much easier on the eyes.
You won't be distracting someone next to you with your bright, white display.
Those that read a lot online or need to do lots of research will find their eyes hurting less.
It can help the visually impaired access the web like everyone else.
Get Hacker Vision here

Simple Gestures
The humble mouse or trackpad has been a big part of how we use a computer for decades now. So, why don't we make better use of that when browsing the web? Sure, Macbooks from Apple have a whole bunch of gestures built in, but we can't all afford a Macbook.
That's what Simple Gestures hopes to do.
It allows users to quickly and easily create gestures that perform specific actions in Google Chrome. All you need to do is hold down the right-mouse button to create and then perform a gesture.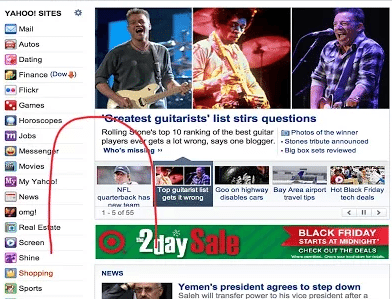 Here's Why It Can Help:
Users with poor motor skills can use the mouse for a lot more, allowing them to spend more time browsing the web.
Simple Gestures can help speed things up, making it easier to get what you needed done, done.
If you're using a computer on a desk, your mouse is probably important to you and this brings that into Google Chrome.
A gesture is easier to remember than a keyboard shortcut for some.
Get Simple Gestures here
DoNotTrackMe

It's no secret that there's big money to be made online, Twitter's recent IPO has proven that. However, this money needs to be made through advertising and data mining. Cookies are used to track your activities online and better target ads to your browsing behavior.
These sort of ads can be annoying, to say the least. They're also somewhat an invasion of our privacy and we shouldn't have to put up with it. If you've had enough, then all you need to do is install DoNotTrackMe for Google Chrome.
This extension prevents websites, advertisers and more from tracking your behavior online. Giving you your privacy back online. For those that don't want much to do with Google+, Facebook or Twitter DoNotTrackMe prevents these networks from spying on you, too.
This is What it Offers:
DoNotTrackMe is great for those that value their privacy, and like to keep a low profile online.
Ads are annoying — even if they are a necessary evil — and those that track your behavior should be controlled. With this extension, you can control them.
If you have teens using the web that are impressionable and naive, DoNotTrackMe can help keep their privacy safe.
It encourages people to be smarter online, saving them from serious headaches later down the line.
Download DoNotTrackMe here