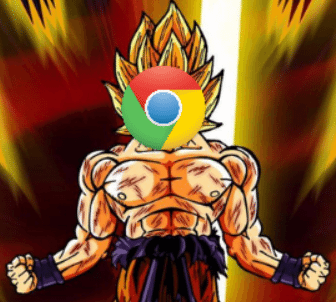 I've covered many chrome extensions over the past months here at Dragon Blogger. Normally, I pick a specific theme such as "extensions for bloggers" or "extensions to increase productivity."
This month I wanted to highlight three powerful extensions that collectively level up our browsers.
After reading the 40 expert social media strategies article that circulated throughout the blogo-sphere recently, I figured this theme and headline would be a bit more creative and could be a fun approach to doing a review article.
AdBlock, Web of Trust, and LastPass are some of the most popular and useful extensions which is why I did not want to feature them. You probably already have them.
Instead, I found three versatile extensions from the trending mid-tier of popularity, all with 4.5 – 5 star reviews.
These extensions equip your browser with cookie control, a search query speed boost, and a strong layer of protection and privacy.
I'll show you how each extension works and the practicalities for each:
 Edit This Cookie
"Cookies" (not the kind you eat) have been very much a part of the Internet fabric.
The goal of cookies are to quickly identify a user (us) and use that information to either log us in faster or customize a page for us.
Without getting into too much detail; there are good cookies and bad cookies.
Good cookies may save simple user information the makes our future visits to a website faster.
Bad cookies, also known as persistent malicious cookies (stored on our hard drive), will consistently track our activities and report this information to its 'owner'. This means profiles of our browsing habits are being harvested without our consent.
This is where Edit This Cookie shines.
It's the first cookie manager with a full suite of options.
We can:
Delete any cookie
Edit any cookie
Add a new cookie
Search a cookie
Protect a cookie (read-only)
Block cookies (cookie filter)
Export cookies in JSON, Netscape cookie file (perfect for wget and curl), Perl::LPW
Import cookies in JSON
Limit the maximum expiration date of any cookie
Like all other extensions I feature, it's free. However, we have the option of turning on advertisemens where 50% of the revenue goes directly to Unicef to help children worldwide. This is turned off by default, so if you're feeling charitable or thankful, you can simply switch it on.
Let's take a look at how Edit This Cookie functions on different websites.
We'll look at two popular eCommerce sites, to show the varying levels of cookie complexity.
For starters, let's check out Amazon: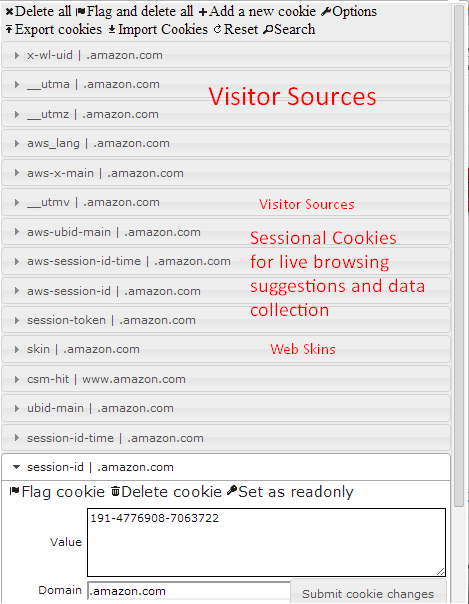 There are 16 cookies on the Amazon home page, showing us just how integrated cookies have become, especially for online shopping experiences. There are a lot of sessional cookies which means they will disappear after we close the browser. While we're still on Amazon they work in conjuction with scripts to serve up content such as "Related to Items You've Viewed" in an effort to personalize shopping experiences for people without accounts. That's the magic.
Now let's look at a smaller eCommerce site. This is still one of the popular e-cig manufacturers, Saffire Ecigs: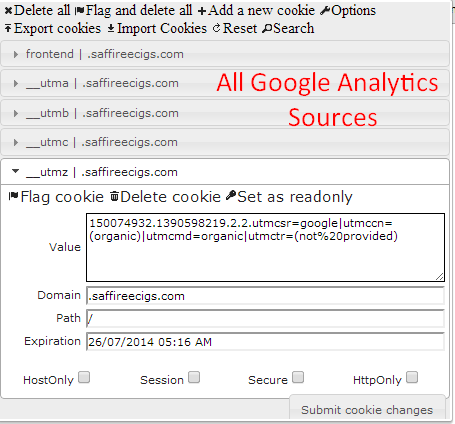 I used this example to show what the standard cookies are for eCommerce sites and mostly any website for that matter.
You'll notice "_utm" appears in both cookie reports.
UTM tracking codes tell an analytics program like Google Analytics important information. Tracking codes represent:
_utmc =  Session (tracks domain hash and session status – i.e.; bounce rate)
_utmz =  Source (such as Google, Facebook, Twitter, a blog and also groups the Campaign; an advertisement, discount, or coupon)
_utma = Visit (a persistant cookie lasting 2 years, telling info about first visit, last visit, current visit, and number of total visists)
_utmb = Pageviews (a 30 minutes cookie tracking pageviews, number of links clicked , and a timestamp)
In both of the examples above, these are generally "good" cookies. Saffire's cookies are standard so there are no complaints. Amazon's are more complex but offer an incredible shopping experience that's arguably one of the most personalized and live-changing available to us.
When sites create malicious cookies or use sessional cookies to harvest and sell consumer information, Edit This Cookie can simply block all cookies.
There are many levels of customization for those with additional knowledge of cookie management and implementation.
Download Edit This Cookie from the chrome web store here.
Google Quick Scroll
This is a great extension for faster searching.
Normally, we run a search query, click through to a result that seems like a good match, and dig through the result until we find the exact piece of information we wanted.
Quite simply, Google Quick Scroll takes care of that last step for us.
After installing this extension, we'll get the following notification at the bottom of our search engine the first time we run a search:

There are two things that can happen with Quick Scroll.
1.  The search term is repeated too often on the page, making it too difficult for the extension to target the keywords:

2.   The search term or similar terms (most successful video games > highest-grossing video games) appear in just a few hot-spot areas, letting the extensions quickly highlight those areas and take us to them in one click:

This is really all there is to it.
The more you keep Quick Scroll activated, the faster you'll find information. It's simple, efficient, and makes the manual part of searching a page more automated for relevance.
Download Google Quick Scroll from the chrome web store here.
Disconnect
This extension was named one of the 100 best innovations of 2013 by Popular Science and one of the 20 best chrome extensions by Lifehacker.
Just as the name suggests, it lets you disconnect from websites that track you. Combined with Edit This Cookie, we have just disarmed most of the "secret weapons" websites hide in cookies and tracking from third-party sites.
Disconnect stresses three core areas their extension helps maximize:
Privacy – Stops over 2,000 third-party sites from tracking us
Security – Encrypts data we share with major sites to prevent eavesdropping over Public WiFi
Speed – Load pages 27% faster and use an average of 17% less bandwidth.
I tested it out by going to the Washington Post which I know is riddled with advertising. Here are the results: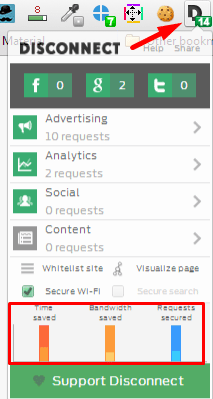 According to Disconnect, I saved dramatic time and bandwidth. Ten advertising requests along with 2 analytics requests were cut short in their path. You can open them up to see their sources: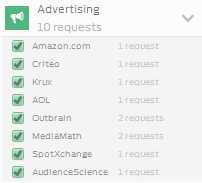 We can always turn on good cookies or third party tools like the social share buttons by simply clicking on them in the previous Disconnect window above.
The paid version of AdBlock (the upgrade) can handle most of this in addition to other features, so it's nice to know there's a free (pay-what-you-want model) option out there as well.
Disconnect is essentially a combination of DoNotTrackMe and AdBlock, but any of these extensions will help reduce the frustrating invisible tracking and advertisements that bog down our browsing speed.
Download Disconnect from the chrome web store here.
Equip yourself with these extensions and return to your daily browsing habits.
You now have the speed, fortification, and agility of a super-saiyan!
(super-saiyan qualities not guaranteed)