There's nothing like dancing to your own beat, working at your own pace, and having control over your life to make you feel like you're on top of the world. That's probably what most people believe they'll experience once they finally have enough gumption to leave the relative safety of the corporate world. This means gathering the courage to take the plunge, resigning from an office job, and build a freelancing business from the ground up.
While there may be plenty of horror stories along the way, there's still quite a lot to love about finally being out of the rat race. If you're thinking about finally calling it quits, or if you can't stand another day with the world's worst boss putting up a business might just give you the keys to change in your life. It may appeal to you better than wasting another day away inside a cubicle.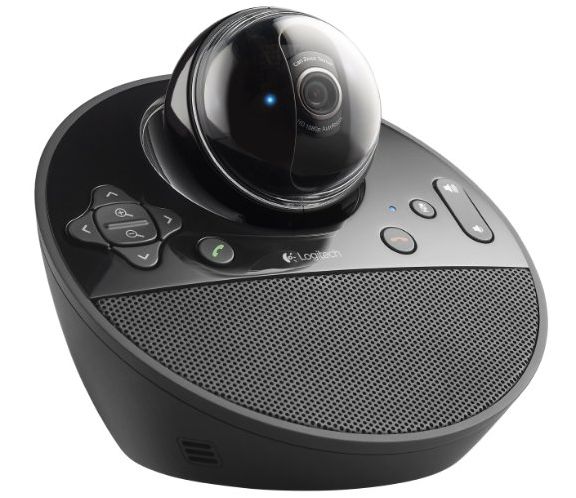 Web Conferencing Tools
However, it's not going to be easy to turn your dreams into reality. You'll need a good dose of optimism tempered with realism to see you through. You're also going to need a vision, something to hold onto when the going gets tough. This will be the sight you want to see when you finally make it to the top. Lastly, you'll need tools. It's a good thing that there are web conferencing systems you can consider. Why web conferencing, though?
Definition
Investopedia defines video conferencing as a type of technology that makes it possible for users of different locations to go attend face-to-face meetings, all without ever having traveled to or from a single location. Basically, video eliminates the need for travel. That already has a positive effect on costs-savings for big companies and their travel funds, in a major way. You can imagine how important it is for startups or young companies, then, since funding is often a serious problem. By taking advantage of the tremendous cost savings that online conferences bring to the table, your company has a better chance of surviving the first year of operations.
Cost-Savings
Cloud-based video solutions make life for first time entrepreneurs easier, not in the least because of the cost-savings it packs along. Here's how it can save your startup:
Save on Time. With providers such as Blue Jeans and its internet conferencing for IT systems, you won't have to travel to anywhere just to meet with a potential client. Everything can be done through video, especially for the preliminary reports or interviews. This allows you to cut out the travel time from your schedule, giving you more hours in the day to do your job. That's especially ideal. When you're trying to build a business from the ground up, you don't have a lot of time to spare. In a startup, every minute counts. With more work hours, you stay productive.
Save on Effort. You can spare yourself the trouble of having to commute to where the meeting would've taken place. Just sit down at your desk, get to work and after the meeting, dive right back into your daily tasks. It's a win-win for you and your company. You get the work done without having to waste time on anything else. You're in and out, quick and simple. That makes it convenient to organize your day.
Save on Costs. No need to spring for employee fare, food allowance, reservations and more when it comes to travel-associated costs. Save on a great deal just by using technology to make things easier on you and your wallet. If you haven't got any staff on board yet, then video solutions help save you from wasting time, money, and effort.
Competitive Advantage
Another great thing about the technology is the competitive advantage it gives you and your business. By using online conferencing, your startup can work faster. Issues are addressed that much sooner, preventing delays and lag times in production and delivery, says Small Business. Because information dissemination happens quickly, that also means any changes, adjustments or innovations you roll out will come ahead of your competition. That matters. When it comes to your target audience, what typically sways consumer interest are brands or companies that have fulfilled a need first, in a way no other company has. Achieve that and you'll get a wonderful head start against others that are trying to do the same thing as you are: reach for a bigger slice of the consumer pie.
Hiring Benefits
Dream vacations and a big paycheck are both things that big companies could possibly provide you. However, there's one thing most of them can't provide: flexibility. That's the blind spot your startup can take advantage of. When it comes to hiring the right people, you might not have the financial wherewithal to go toe-to-toe with big companies but by offering top talents some telecommuting or flexible work arrangements, you have a good chance of getting the right people on board and consequently, of making your business a success.