Your million cherished moments are captured in photos and these captured photos would look more beautiful if we apply various groovy effects on it. These five Android photo apps which I'm covering are best available in Google play store to enhance your photography and editing skills. Go on, download them one by one and let your photography skills be noticed by your friends and colleagues.
Best Android photo apps
Instagram
If you are connected to social media and tech news, you would be aware of this popular photo editing/sharing app. In-fact, just to keep you updated, Facebook recently bought Instagram for about $100 billion. Moving on to actual app functionality, Instagram helps you add various effects like hudson, xpro, amaro, rise etc. Extra depth of field can be achieved by radial shift. Once you are done editing your photo, you can share it off on various social networking sites such as Facebook, Twitter, Foursquare and Tumblr. You can follow some photo geeks and get updates about their photos right inside instagram. Clicking on Explore will show off healthy amount of popular photos which arrived during that day's activity.
Download Instagram for your Android now.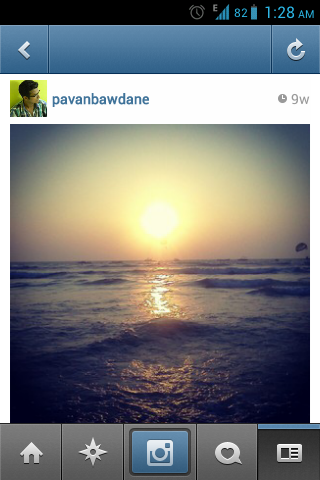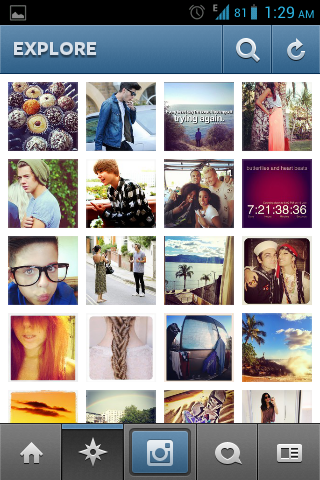 PicsArt
PicsArt is only photo studio app available in Google Play store which is damn rich on features worth of some bucks. Grid layout on start-up screen helps you to do various tasks right from selecting photos from your phone, taking a new one from camera and making drawing on blank note or existing photo. Vast amount of effects with variety of manipulating options such as collages, borders, clips, masks, stickers, text effects will help you to enhance your photos. List doesn't ends there. Magic effects such as cartoonizer, cross process, fattal, pencil etc will add more taste to your photos. Many drawing effects such as stickers, call outs and brushes will turn your photos into funky clip arts. Quick share within the app will eventually help you to share these pictures on Facebook, Twitter, Flickr, Picasa, Dropbox, Foursquare and Tumblr. If these options aren't enough for you, you can choose others and share it with number of more applications. There is simple live wallpaper packed within the app which is not high graphical though.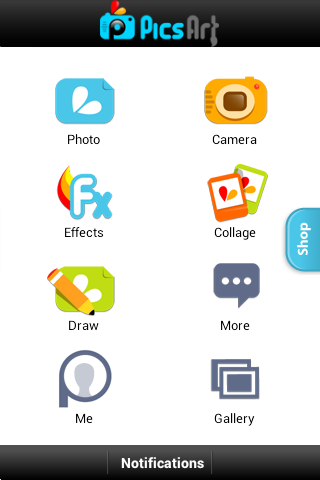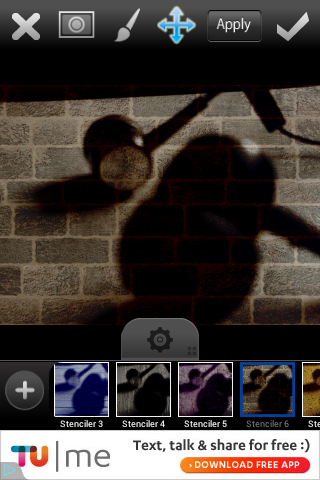 FxCamera
Simple but creative. Two words define this app very well. Choose the effect you want to apply, capture picture and start editing. Instant effects such as toycam add toy camera effect while symmetric effect will make your photos symmetrical. Comics lovers can add comics effects from posters whereas normal mode will keep your pictures intact without any effects. If available, one can use front facing camera for taking quick pictures.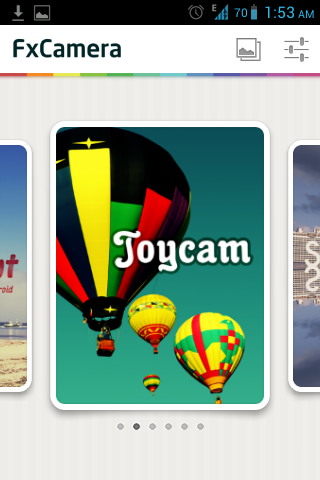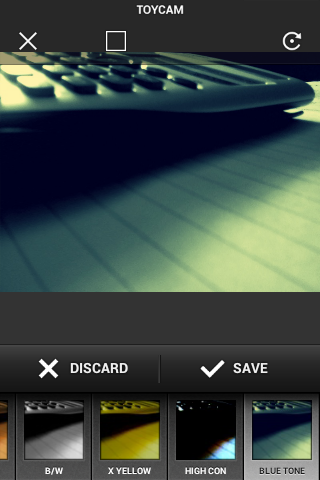 Cymera
Generally pronounced as Cam-er-a, this app helps you to take photos just like a professional photographer. In app controls such as tilt shift, anti shake, timer and touch shots helps you to enhance your pictures quality while capturing them from your camera. Powerful camera features such as 7 camera lenses, out focusing mode and image stabilizer would be enough to enlighten your moments. Various analog emotion effects such as film filters, light filters and number of beauty effects like slim, mosaic, brightening through face recognition technique are working like a charm. You can definitely share these photos on various social networking sites such as Facebook, Twitter Mixsh and Weibo.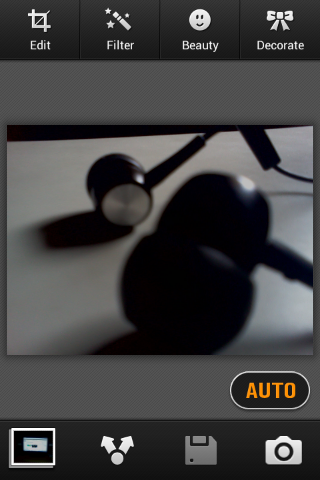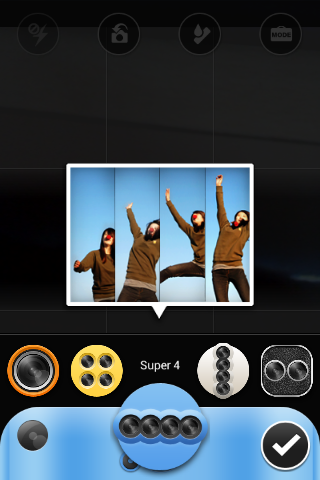 Photo Grid
Who loves to create amazing collages out of your favorite photos? This is app is dedicated to those who have collage fantasies. Once you select photos from your phone, click on create collage and you are halfway done. Shaking phone will show next collage available. With edit mode, you can move, swap, rotate or zoom. Lots of layouts templates, frame and background will beautify your pictures more effectively. Once you are finished editing your collage, you can share them on Facebook, Instagram, Twitter, Flickr, Picasa and many other social sites.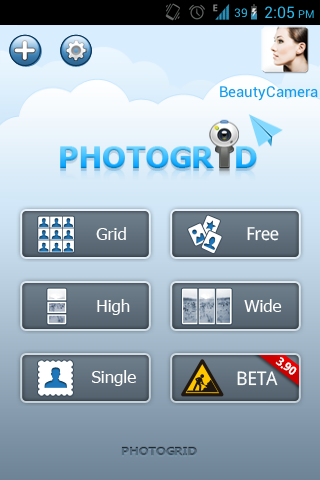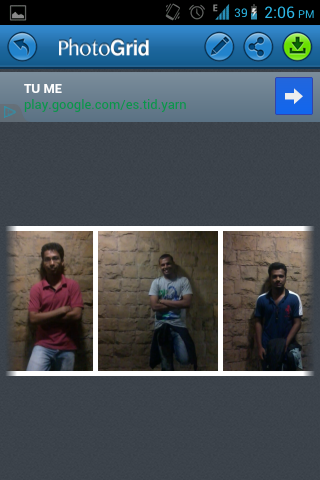 All right people. I am done. Now, it's your turn to try them off. Don't forget to let me know in the comments below which one you found best suitable for yourself.