The laptop industry is one that has grown in leaps and bounds over the past 10 years or so, with laptops getting more lightweight, slimmer, faster, and more impressive overall. If you're looking for a new laptop to use for business purposes then you'll find no shortage of options available to you. Here's a look at the five best business laptops.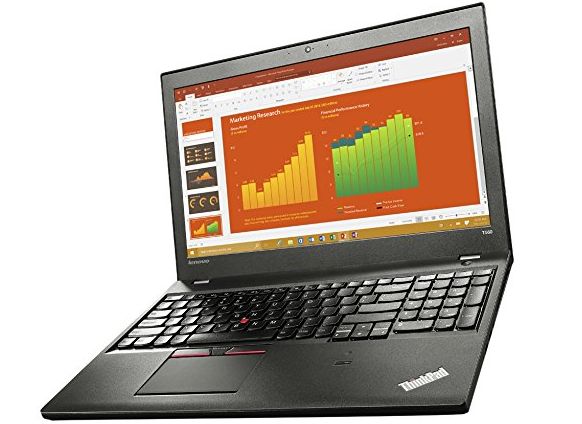 Sometimes you need a powerful laptop, one that can perform high speed searches especially if you happen to be using it for citation building. The Lenovo ThinkPad T560 is an excellent offering and manages to out-perform all kinds of other laptops in this category. It's not cheap, as it will set you back just under $1,800, but as you look at its feature list you'll see why. Specs include 8GB of RAM, Intel HD Graphics 520, a 15.6″ screen, and a 2.6GHz Intel Core i7-6600U. This one is meant to perform like a full workstation, not just a laptop.
While it's hard to stand up to the Lenovo, the Dell Latitude E7470 certainly has consumers looking twice. This one offers incredibly fast and reliable connectivity and is deemed a "business-class laptop". It offers 8GB RAM, Intel HD Graphics 520, a 14″ screen, and 2.4GHz Intel Core i5-6300U. Once again this isn't a cheap option, but its features seem to warrant the higher price tag.
Apple MacBook Pro 15-inch Retina Display 2015
It's hard to convince the die-hard Apple fans that anything can stand up to a MacBook, so why fight it? This MacBook offers all kinds of great features include the stunning retina display and a battery life that out-performs the majority of laptops out there. If you need to be portable and on-the-go that extended battery life will certainly come in handy. Its biggest downfall is its price, which comes in well over $2,000.
If you are looking for a budget option that still offers features and reliability, then it's worth looking into the HP 255 G4. This one can often be found on sale for under $300, which means you won't be breaking the bank. Just keep in mind you get what you pay for as the resolution isn't as great, you only have 4GB of RAM, the speed is slower, and it doesn't have any sleek features.
Dell Precision 5510
Also from Dell is the Dell Precision 5510. This is a mid-priced laptop that takes performance very seriously. This one is ideal for those who work with graphics, 3D animation, and CAD work. You'll find all the images to be very sharp, and the laptop itself is incredibly responsive.
A Personal Choice
When it comes down to it, picking the perfect laptop for your needs requires thought and consideration. It should be based on the type of job you have, how you plan to use it, and what your top priorities are. What's great is that there are so many options in each price point, making it possible to find one within your budget.