Drones are all the rage. From surveillance drones used by police, to personal drones catching cheating wives, their popularity is spinning out of control (no pun intended). In this article, we're going to focus specifically on RC (remote controlled) drones. Let's look at the best ones to check out as we head into 2017.
#1 Pick – DJI Phantom 4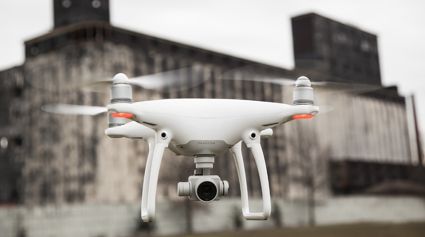 David from Skilled Flyer says that the DJI Phantom 4 is the best RC drone that you can get in 2017 (so far). The reason? It comes with an impressive 28 minutes of flight time! For a personal RC drone, that's very good. Not to mention, the Phantom 4 delivers pristine HD footage and pictures. If you're someone who's looking to get into aerial photography, then this is the quadcopter to do it with. Although it might not look like it, the Phantom 4 can fly up to 45 MPH. For these reasons (and many more), it's earned the top spot on our list.
#2: 3DR Solo Drone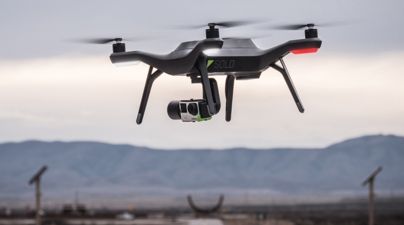 3DR Solo Drone is one of the "smartest" drones you can buy. By "smart", we mean that you can program it to do just about anything- follow you, follow a pre-determined route, and much more. The only downside that we can think of is that this drone doesn't come with a camera. On a more positive note, it has a range of about 800-meters and a flight time of about 20 minutes. While the 3DR's technology will likely get outshined by better models in a year or two, it's currently one of the best ones you can buy.
#3: DJI Inspire 2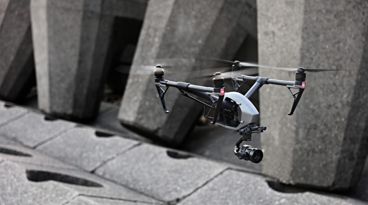 The DJI Inspire 2 comes from the same company that brought you the Phantom 4. Be warned: this quadcopter will cost you. Costing around $3,000, the people who buy it are usually professional aerial photographers. But hey- if you've got the money and want to have some fun then go for it! The Inspire 2 has a flight time of about 27-28 minutes, and an impressive control range of up to 7 kilometers. The video resolution is top-notch and the design is cool too. If it wasn't for the high price tag, it would have won the spot as the #1 drone on this list.
#4: DJI Mavic Pro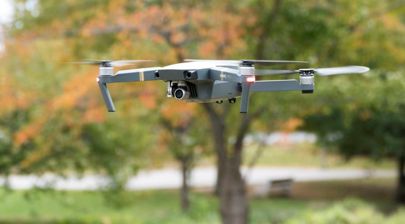 Next on our list is another DJI model- the Mavic Pro. Priced at around $1,000, it comes with a variety of features and benefits. The first and arguably best benefit is that you can fold the Mavic Pro down to the size of a water bottle. That's crazy! Secondly, it has a max flight speed of 40 MPH and a flight time of 27 minutes. This, combined with obstacle avoidance technology, makes it an excellent remote controlled drone for any flyer, regardless of experience level.
#5: Parrot AR.Drone 2.0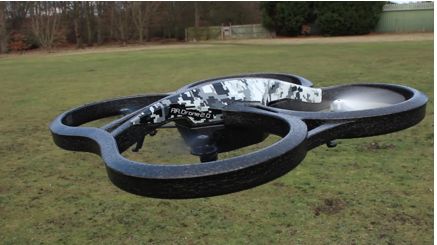 If you're looking to save some money, but still want something with an impressive flight time, then check out the Parrot AR.Drone 2.0. Priced at around $300, it has a flight time of about 15 minutes. The foam body will protect the internal components during a crash, while the HD camera will deliver quality footage. The other great thing about this model is that you can control it from your smartphone or tablet. Unlike its predecessor, you can fly the AR.Drone 2.0 in the wind, and it's even capable of performing flips!
Notable Mention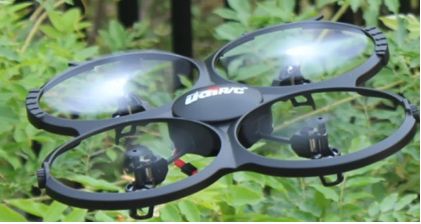 A notable mention is the UDI U818A. This model only costs $50 or so, but it's one of the best RC drones for beginners. It has a flight time of about 7 minutes, can perform flips, and can record aerial footage. This is the model we recommend if you don't want to spend a lot of money upfront. But if you do have the funds, and you're ready to hit the high skies, then the DJI Phantom 4 is the model to choose.