SEO is one of the most important factors to determine the success of any business on the web. If your SEO strategy isn't working then you mustn't be doing it right. SEO determines your position on search engines with the help of many factors including the quality of the content, the way the keywords are used and the backlinks you have. This is not that easy to gain which is why people use services like http://www.globexoutreach.com/ as these companies have experience in doing business and can help you win big.
Successful entrepreneurs say that they are not ashamed to invest in Search Engine Optimization because 50% of traffic comes from SEO. While SEO is a prime factor in determining the ranking of your site, a lot of people are still not aware of it. T
hey start off without having any prior knowledge to what SEO is and how it works and they tend to make many mistakes along the way which can hurt their website for good.
Here are 5 mistakes that you should avoid at any cost:
Choosing The Wrong Keywords And Stuffing Keywords
A lot of bloggers are in a hurry to get heavy traffic for their website, due to which they fail to focus on the keywords as they should. Keywords shouldn't be picked without researching them first. You need to see the keyword competition and decide if it will be good for you or not. Google Adwords is great place to check and come up with keywords having potential.
Choosing the right keywords is very important because around 2.3 million Google searches are being made every second and if you do not strategize your keywords then you'd be lost in the mix.
The consequences of choosing the wrong keywords will get you the wrong kind of traffic and increase the bounce rate of your website because you'd be pulling traffic which is least interested in your content; In short, you'd be calling irrelevant traffic with irrelevant keywords.
Another horrible mistake that bloggers do intentionally is to stuff the keywords beyond the recommended limit. The recommended limit for keyword density is 1%, meaning you can place the keyword in your content as much as 8-10 times in a thousand word piece article. When you neglect this guideline, the Google bots, rather than pulling your site's ranking, pushes it down.
Moreover, keywords should be placed all over, including title, subheadings, meta and the original content as well. You must keep all these points in mind as putting all keywords in one paragraph will make the content look bad, not just in the eye of the search engine but your visitors as well.
Not Keeping Up With The Search Engine Changes
SEO isn't a fixed technique that works in a single way all the time. As the competition on the web is getting stiffer, there are constant changes being brought in the SEO world. A good blogger is one who keeps tab on the latest changes and gets himself/herself educated about it.
A few months ago we saw how HTTP sites were labeled unsafe and were replaced by HTTPS sites. Still, there are many websites which haven't changed their domain names to HTTPS protocol which can turn out to be very troublesome for them in the near future.
Neglecting User Experience
It is all about providing users with an excellent overall experience. For example, your website must work fast and be easy to navigate. Users hate to wait and they eventually jump off of your website if i takes too long to load. Google records activities like these and it affects your rankings a lot.
Your website might not be mobile friendly. According to Google, 61% of users never return to a site that isn't responsive, and instead 40% of them visit a competitor's site. This is a crushing blow on the face of a blogger. Therefore, always make sure that your website is mobile friendly, responsive and has a quick load time so that the user don't have to wait.
Last but not least, your website should be safe from every kind of harmful attacks. Google blacklists websites which contain viruses and trojans in them.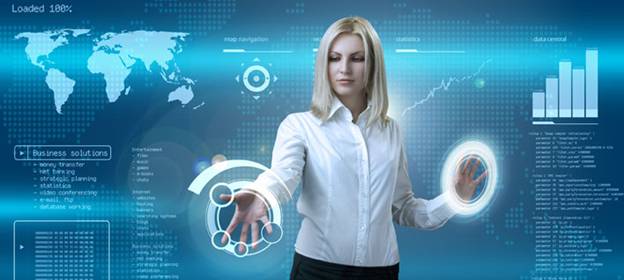 Backlinks Make No Sense
As much as backlinks provide benefit to your site, it can also backfire if you do not understand how it works. Backlinking is a process to have your website's link on a different site with the end goal of driving traffic to your site.
In order to make this happen, many bloggers follow the wrong path. They buy cheap backlinks which are by no means relevant to their content. For instance, linking a cooking blog to a video gaming blog has no connection. It is irrelevant linking. Google highly discourages it and can shut you off for good.
Backlinking has been quite in the limelight since 2012 and people who genuinely know the perks of getting quality and relevant backlinks, are going above and beyond to earn them.
Poor Optimization Of Title Tags And Meta Descriptions
Title tags and meta descriptions are like invitations for the user to see what's inside. They play an important part in describing what the content is about. Having similar tags on every page is frustrating both for the users and the search engine, therefore avoid it all costs. Instead, come up with unique title tags for every individual page on your website.
Meta description is another important thing to look after. It is responsible to give a short glimpse of what the reader will find inside and what the website/webpage is about. Leaving meta descriptions blank hurts the SEO and you will fail to draw traffic if you do so.
Verdict
These are some of the most common SEO mistakes that people commit. If you want to up your SEO game then educate yourself about these factors and implement them in the correct ways to rank better in the search engine.
You can also track your website's analytics to keep an eye on what's working for your website and what isn't. Google Analytics is used to track your website's analytics and it is one of the most efficient tools to do so, it gives you a thorough report on what's working for your website and what isn't.