Creating a YouTube channel is your way to communicate with audience and spread knowledge and entertainment. Creating a YouTube channel is not a complex process, but it needs passion and interest to manage your channel and to produce attractive content.
To create attractive content that worth to be followed, liked and shared you have to think from the viewer's point of view. In this guide we're going to tell you how to create a YouTube channel. Let the creativity spread!
6 Things you need to know to start a YouTube channel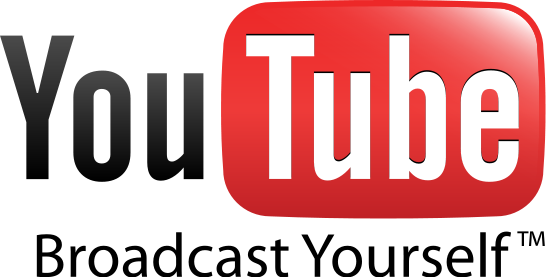 You must have a Google account
As YouTube is owned by the great corporation Google inc., it's obligatory to have a Google account not only to create YouTube channels, but also to subscribe channels, like or comment on videos.  After creating a Google account, navigate to YouTube and start your own activity their!
You can simply create your Google account on Google's Account Creation Page, now let's move to YouTube. If you're not signed in, you can simply click on "Sign in" button and use your Google account to do it.
Now create your channel
After signing in to your YouTube account, you can easily start the process of creating your own YouTube channel by navigating your mouse to your your profile photo thumbnail and clicking on it. A small menu will appear with a gear icon on it, just click on this icon. Your account settings page will open and now click on "Create a new channel", then click on "Use a business or other name" in order to create a channel with a brand name rather than your own name. Choosing a good attractive brand name is essentially a good way to let audience know about the content that you're creating.
A little of housekeeping is needed here!
After setting up your channel, you need to make it look more tidy and attractive. You need to upload a channel icon that represents your brand. If you don't know how to create a good icon, you can simply upload a quality attractive image that correlates with your content.
Also choosing a channel art is very important as it occupies a large portion of the viewer's field of vision. It can attract people and it also can tell them more about you and your channel.
In the "About" section you have to tell your subscribers about who you are, what your videos are about. Also you can add links to your social media accounts to let them follow you on different platforms.
Start making videos
Now time for hard work! Gather all the equipment you need to make your own videos. You can make videos using professional camera or even your phone's camera if it's a good one.Choosing a camera is as important as what the content of your video is. Keep your content useful, entertaining and attractive. Also provide real facts and proved data in order to gain your audience's trust.
Make playlists
A collection of videos that play in episodic manner is very exciting and also more useful. It's found that viewers prefer to watch videos in playlists more than sporadic videos. Also giving a good name for your playlist on well-researched SEO basis will put your playlist higher in Google search ranking, so you're going to get more traffic.
Share your content on social media
To get more views, your content needs to spread here and there. The following ideas can help you get more views for your new channel:Create a Facebook page for your channel: This page will be your Facebook window that shows your channel's activity. Invite your friends to like this page, ask them to help you share it. You can also pay for page promotion to get more followers which will help you grow up your channel.
Share your content on Twitter in order to get more views from your Twitter followers.
Make an Instagram profile: Share small parts of your videos on Instagram and provide links to watch the complete video on YouTube. If your content is attractive enough, people will be encouraged to watch the full videos on your channel.

There's plenty of social media platforms that will help you share your channel's content and get more view and subscriptions. This is very effective in getting more subscribers for your newborn channel!