If the need of your business is complex and the features of the website are dependent on frequent software changes and upgrades, the resources of a shared server may not be enough and you may have to upgrade your plan to a dedicated one. Dedicated hosting gives businesses an unparalleled amount of flexibility, power and control, leveraging add on services that improve internal operations and user experience. A dedicated server hosting plan can actually prove to be a game changer. With a wide variety of dedicated server hosting plans available, it's good to follow a guide and consider these factors to make sure you that you are choosing the right dedicated server hosting plan.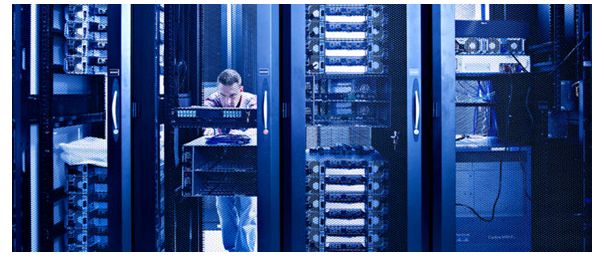 1. Business Requirements
Not all businesses will need dedicated server hosting plans.Some businesses are at small level and will not require the backing of a dedicated server as opposed to complex business requirement, wherein it's almost mandatory unless the idea is to shift to a scalable cloud if privacy concerns permit. Keep your business needs in mind. Once you know what your business needs are, it should be easy to determine the features that matter. Study and compare the features that each has along with the price. Always partner with a dedicated server hosting provider who is fully aware of your business requirements like customization, security, uptime score, after sale support etc.
2. Budget
As the business grows, the demand for getting a dedicated web hosting service sees a surge. This happens especially in the case of companies that rely heavily on online resources. The challenge lies in finding a cost effective plan. The key is to define a budget that is most appropriate for your business needs.
The cost of a dedicated server is higher compared to shared hosting, but the benefits can outweigh the cost. Shared hosting may be as affordable as $10 a month, whereas the base price of a dedicated hosting plan may be anywhere between $80 to $100.  Are you are ready to spend so much as hosting fee? You must also keep in mind that the cheapest hosting plan may not be the best one for your business. Therefore, instead of merely focusing on the price also check the features of the plan.
3. OS Environment
There are a few questions you need to answer while evaluating dedicated server options.  The first one is – What OS environment do you want for your server? Microsoft Windows and Linux are two popular OS for web servers. Of the two, Linux is the more popular web hosting OS that many big tech companies like Google, Facebook & Twitter host their web apps on. It is a highly scalable, affordable and a secured platform. Linux OS is the best choice for both entry level websites as well as complex web applications. Unless your business centers around Microsoft ecosystem- Asp.net or Visual Studio, there is no particular reason to opt for Windows OS.
Both Microsoft's Internet Information Server and the UNIX based Apache web server have been driving millions of websites for years. For specific web apps, analyzing the choice of OS is critical. Make a list of required software for your dedicated server. It will be a good exercise as it's always wise to have some familiarity with the operating system you choose. Windows and Linux have different file systems and root directories', thus choosing the desired OS in your hosting plan is crucial.
4. Scalability
Even if you are going for a hosting service for your small business, you should always consider partnering with a service provider that can scale up the services as your business expands. This is why a plan needs to offer the scope of scalability to absorb the additional traffic. This can be done through the inclusion of additional IPs/ storage/bandwidth in the plan. This way, you will be able to easily upgrade your plan as your business takes off. But, you need to be a little careful as some providers may charge a huge amount for this.
5. Training
As with the quality of support, your server provider will also give you access to a host of other services, including managed backup, managed firewalls and load balancers along with a few hosted applications. In one way or another, the cost of these services will be included in the hosting plan, which is why you need to introspect whether you have specialized resources to understand these services or whether your IT staff require undergoing training. This seems less important, but the cost of training, at times, can be a deal breaker.
6. Hardware and Guarantee
Inquire how long the provider has been operating in the industry. Finding out about the services offered, fees and charges will enable you to compare and choose the best provider. A good service provider ensures that all offered plans cover great quality hardware along with a hardware replacement guarantee. This way, your business won't have to suffer the consequences of an unexpected hardware failure.
7. Reviews
Before opting for a hosting plan, it's important to gain more information about the reputation of the hosting provider. This can be done by reading reviews online. Feedback from former clients will be very important before choosing the plan. Check reviews and testimonials of the services of the provider. Pay particular attention to Tier rating of the datacenter(s) used by the hosting provider within these reviews.
Conclusion
Dedicated or shared, every hosting plan comes with its pros and cons. It is a myth that only big giants opt for a dedicated server hosting plan. If your website requires greater customization and security, dedicated server hosting is what you should go for. We suggest you analyze and evaluate the aforementioned factors in case you are opting for a dedicated server hosting plan.