Most of us setup our Wi-Fi routers in our homes and soon forget about it. Many of you might think that as long as they get reliable Wi-Fi connection that functions well, everything is ok. But we need to keep in mind that we live in the age of digital world where leaks, hacking and related activities have become so familiar.
If you are worried about the safety of your wireless network and want to protect it from the hackers who attempt to get access to your systems from outside your home, then you must put a lock on your wireless network. Likewise, you also want to prevent others from using your systems even if they are in your house. It doesn't matter if you are looking for a wireless router under $100 or an expensive one, to keep your wireless network safe and secure from hacking, follow these tips and you will be a step ahead of the hackers. Protect your device with these instructions.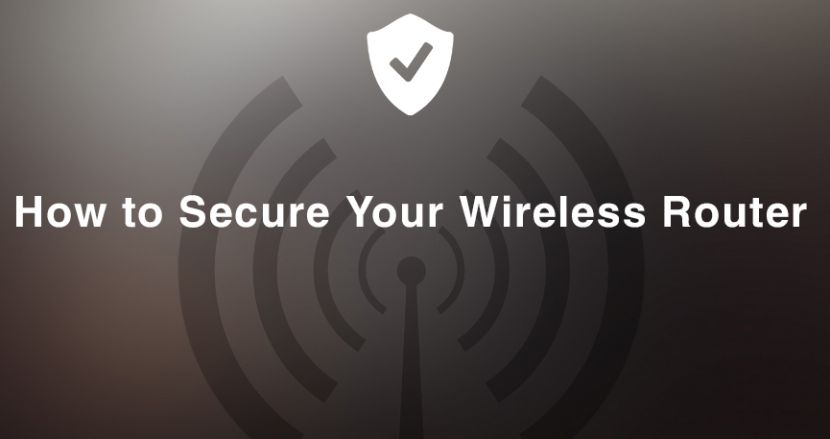 1) Change Your Router's Username and Password
The first and foremost thing you should do is to replace the default password of the router and make it a more secure one. Every single router comes with a general username and password as you initially need it to access the router. Though the exact combination of password varies for different routers, still these are widely known to hackers.
After you access your router, change both username and password immediately. These usernames are a matter of public record for every router. Hence, if you do not change them, it will make incredibly easy for anyone who gets physical access to your router and can mess with the settings. If you fear to forget the new username and password, then write them on a piece of paper.
Also, you can reset the router via settings and get the original generic information. Leaving your wireless network password unchanged is a trouble signal which you surely don't want get.
2) Change the Network Name
The service st identifier (SSID) is the name that transmits from your Wi-Fi so people can find the network. When you make the SSID public using the generic name, it usually gives it away. For instance, Linksys routers say Linksys in the name. Some even list the maker and model number such as NetgearR6700. This makes it quite easier for others to ID your router type. Therefore, always give your network a much-personalized name that no one can ever reveal.
3) Activate Encryption
Encryption is the most important thing that you must do to lock your wireless network. From the past ten years, no router has ever come without this vital feature. To activate encryption, you need to navigate your router's settings and look up for security options. As every router will be different from other so if you get confused somewhere, you can visit the router maker's support site. Once you are there, turn on WPA2 Personal or WPA2-PSK. If you don't have this option, then go for WPA Personal. Finally, set the encryption type to AES. Try to avoid the TKIP option.
Also, you will need a password to enter a network key for the encrypted Wi-Fi.  Keep in mind that this is not the same password that you have used for the router. You need to enter this password on every device which you connect to your Wi-Fi. It's a better idea to make it a long funny phrase that no one can even guess. At the same time, this wired password must be easy enough to type on every device. A strong password usually uses upper, lowercase letters, numbers and special characters.
4) Double Up on Firewalls
Every router comes with a built-in firewall that protects your internal network from outside attacks. If it's not automatic, then you need to activate it manually. It might appear SPI (stateful packet inspection) or NAT (network address translation), in both cases only turn it on to double the layer of protection. In addition to that if you want an extra protection then install a firewall software on your PC. It will make sure that the software will not send anything over a network or the internet without your permission. One of the most recommended firewall protection is Zone Alarm PRO Firewall 2017.
It is available in both free version and $40 version which offers phishing and antivirus protection. If you are lazy enough to protect your router, then simply turn on the firewall that comes with Windows 8 and 10.
5) Place the router in the safest place.
You might be thinking how the placement of Wi-Fi router can add on security. However, this is the easiest way to protect your wireless network from hacking. Place your wireless router to the middle of your house. The first benefit is that it will provide equal network access to all the rooms.
Whereas, the other significant advantage is that it will not reach too much outside your house. Avoid placing the router near the windows since it will directly reach to the outside place. Your placement of router will minimize the chances of the network to be interrupted by cyber criminals.
6) Disable Remote Access
Almost every router let you access their interface from a connected device. Though, some of them might even allow access from remote systems. Disabling the remote access will not let cyber criminals to access your router's private settings from any device that is not connected to your wireless network.
To disable remote access, go to the web interface and search Remote access or Remote Administration.
7) Turn Off WPS
Through WPS Wi-Fi Protected Setup, devices can be quickly paired up with the router even if the encryption is turned on. As you push a button on the router, so the device will ask you. John, they are talking. It's not difficult to crack, and anyone that can quickly access your router can promptly pair their device with it. If your router is not locked away as per the requirement, this is a way of potential opening the network that you must consider.