Since the birth of blogging people have been developing tools to help bloggers get better results. From helping them improve the quality of their content, to automating promotion, to even bringing key analytics together in a single place, these tools have grown in scope and size and can do just about everything when it comes to helping you build a great blog.
The better you streamline your blogging operations, the more time to produce quality content. Consequent, more visitors and blog advertising opportunities will follow.
Thinking about getting on board and using some? Here are 8 of the most indispensable and inexpensive ones. Don't be surprised to see many top bloggers singing their praises.
Social Image Resizer Tool
Creating optimized images for your blog is really important when it comes to helping your posts pop without being detrimental to speed or user experience. This tool can quickly resize images for social media posting and for your blog, saving you time and the technical know how in more advanced software that many use to do the same thing.
Blog Topic Generator
HubSpot's generator has been popular with creatively-pressed bloggers for a while now and can certainly help out newer bloggers get an idea for content and how to go about wording post titles. It's easier to use and can deliver a ream of results that can be put into action almost immediately.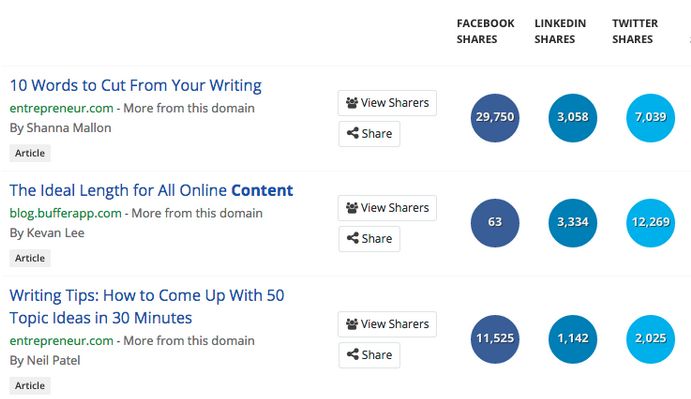 BuzzSumo
BuzzSumo is another free to use tool that comes with additional paid-for features that can also help you build great content and get a better idea of what people want and what other people are delivering in your niche or on your topic. Simply head to the site and enter a topic or domain and you'll get a list of posts ranked by their social impact that you can use to help make better content decisions.
Evernote
Evernote is an all-in-one writing tool that can be synced on the go across mobile devices and even your desktop. It's great for writing as you can update content in progress whenever you get the chance, meanwhile limiting yourself from distractions outside of the software itself. The interface is also smart enough for you to grab other stored pieces of information or notes you've made within the program.

Blogness
Blog marketplace Blogness.net streamlines the advertising process benefiting both publishers and advertisers. Get the widget to accept multiple payment methods, automate the advertorial integration and monitoring. This will not only save you time but widen your blog monetisation options.
MailChimp
One of the best known and most widely used mailing list applications that can really help you stay on top of your subscribers and maintain regular contact with them. Free for a certain number of contacts and emails, the price increases the larger your mailing list grows. Another popular alternative is also aWeber.
Fiverr
A great resource for getting quick technical jobs done, you can jump on here and pay someone $5 to help you out with technical aspects of your blog that might otherwise cost you in time. There are even some great designers on here also.
Buffer
Buffer is a tool that helps amp up your social media efforts and make sure your content is getting distributed among your channels as and when you want. Integrate it with Facebook and Twitter for maximum results and then sit back and watch the readers come in.
Google Analytics
The de-facto king of analytics tools, Google's big daddy helps you stay on top of all the information you really need when it comes to your blog. Learn who's coming and from where. What times of day are best to post on and seemingly everything else.
Check out some of these tools right now and see just how much you can do for you blog through playing with them.