Just like a magazine cover draws people in and can make the difference between someone buying the magazine or leaving it on the rack, a website does the same thing online. Your website's home page is the first impression visitors will have of you or your company. There isn't any rocket science behind creating the right website. With few basic pointers, anyone can build an easy to use, appealing and user-friendly website. These 8 effective tips in this article will help you improve your website and build something your readers can enjoy.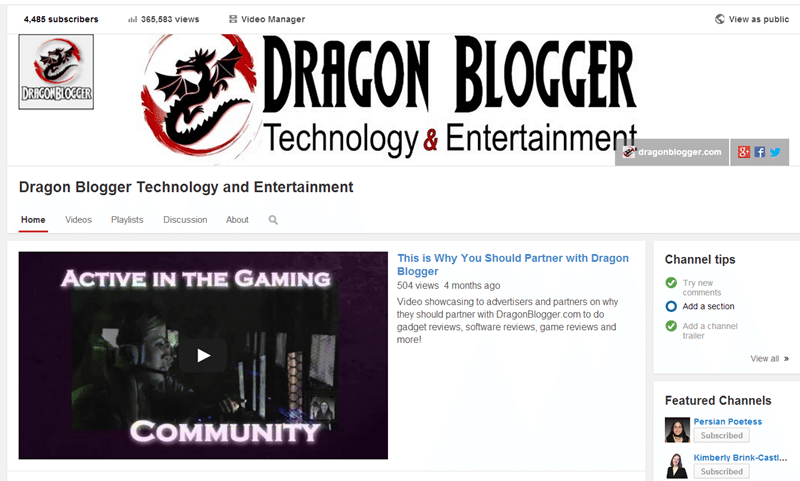 1. Focus on speed of the pages
Speed is always the key in websites. No matter what connection the reader is using, your website should load quickly and navigate smoothly. The moment your website starts lagging, they would hit the close button immediately or leave to go to another page instead. Every page, every download action, images, content, animation, etc should be smooth in transition to create an awesome experience for the viewer. YouTube is a good example of this. Even with all of the videos on the pages, the pages themselves load very quickly. With a fast page, your readers will stay longer on the website and you can reduce the bounce back time considerably.
2. Keep it brief but not too short
It is very difficult to keep the reader's attention for too long on content when on web, this is becoming ever more true thanks to Twitter and other platforms where users digest content in much smaller chunks. Since speed is an integral part of how people behave on web, it becomes a task to hold them too long. When they access information on print medium, they generally slow down a bit.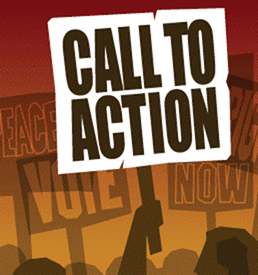 These are some common behaviors of the readers, hence, it becomes imperative to be sure of what you write, how you write, and how much you write for your website. Edit your content ruthlessly before uploading it on the website. Also, you can choose to play with layout, positioning and highlights, in order to catch the reader's attention on a particular content paragraph or call to action. A page like this is one that accomplishes that. The page contains an image which contains bullet points of the main points of interest to a reader. There is a clear call to action and for those interested in learning more there is content provided which goes into greater detail. This is all followed by another call to action. Another item which would make the content on this page stand out even more would be a video below the call to action.
3. Keep the navigation easy and smooth
Long pages and slow navigation is a huge turn off to most readers. Readers won't wait around for a page to load and they won't look at more than a page or two on your site for the information they are looking for. If they don't see what they are looking for they will leave your site and won't return. It's important for you to place links of interest on your website in such a way that a user can easily find what he or she is looking for.  See how this ties to loading, and performance.  Navigation can slow a user down, even if the page loads fast but your breadcrumbs or site navigation makes a use have to hunt and peck for information it slows them down and frustrates them.
4. Use smaller images
The download speed of small images is much faster and better than huge images so use smaller, better optimized images so your page will load faster. Optimize pictures for fast loading. There are many free services that offer this like this one. If you are technical and familiar with coding, CSS sprites are an important and great way to speed up image loading on your site. Use sprites to cache the images if you have too many of them across the website, so that they don't need to be reloaded during navigation to a different page. Also, this reduces the HTTP requests which in turn increases the speed of your page load.   Leverage tools like Google PageSpeed Insights to test your performance and get optimization tips too.
5. Color it right
Your website shouldn't have gaudy or garish colors or strange color combinations that run your readers off. You want to have colors that are soothing to the eye. Moreover, use colors that are associated with the niche you are in. In all but the rarest of circumstance a white background is recommended for the body of your text.  Remember there is an Americans with Disabilities act that provides guidelines on web site design that is appropriate for people with vision disabilities as well such as color blindness.
6. Content is still the king
Great websites always have great content that is unique. Content attracts the reader the most. Make sure you don't go overboard, as mentioned in point 2 above. Content should also be written keeping in mind the international audience. Do not use localized lingo or slang that an international audience may not be familiar with.
7. Check your spelling and grammar.
Write error free articles. Grammar and spelling check before uploading the content is a must. If you've had a look at it many times, then it's quite possible that you won't be able to catch mistakes easily. Sentence construction matters too. For many, a company is judged as a bad one if the website has such silly mistakes in something as basic and fundamental as content. You will be judged for the quality of your content, hence make sure it is perfect.
I have been obsessed with computers, tech, gadgets and games since the early 1980's having grown up on the Commodore 64 and Amiga computers.
By day I work in the IT Security Industry and have been in IT for over 20 years. On my spare time I am a Vlogger, Blogger, Streamer, Gadget Reviewer, affiliate marketer, influencer and entertainer. I am also an avid movie fan, TV Show fan, Anime fan, video game fan and fan of trying anything and everything new.