The new Gmail compose interface is available and many have adopted it already, WiseStamp the extension for Firefox, Chrome, IE and Thunderbird integrates with the new Gmail interface so you can add professional looking signatures easily to your Gmail!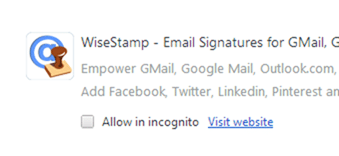 Just download the WiseStamp Extension for your browser then install it.
Register and configure your profile settings for your signature.
Configure what social media networks you want to add and display information for: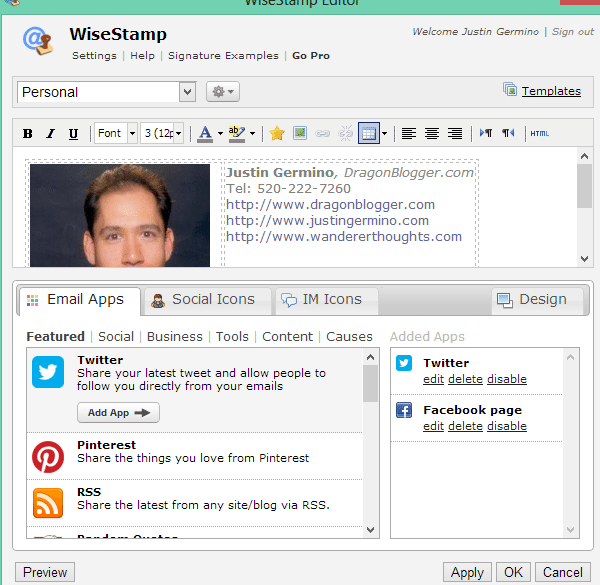 Then when you click the compose button you will have your WiseStamp signature added automatically to your Google compose window, this was my original Gmail signature: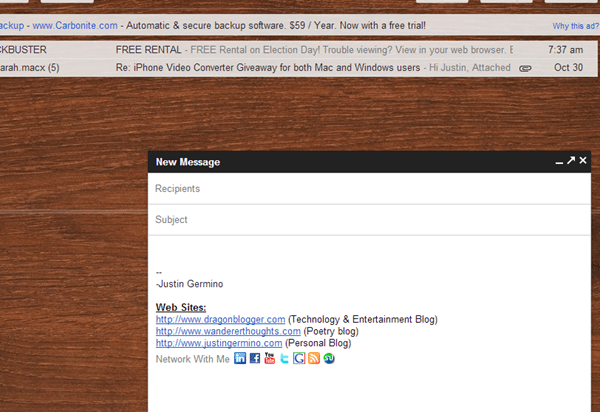 This is my new Wisestamp Gmail Signature: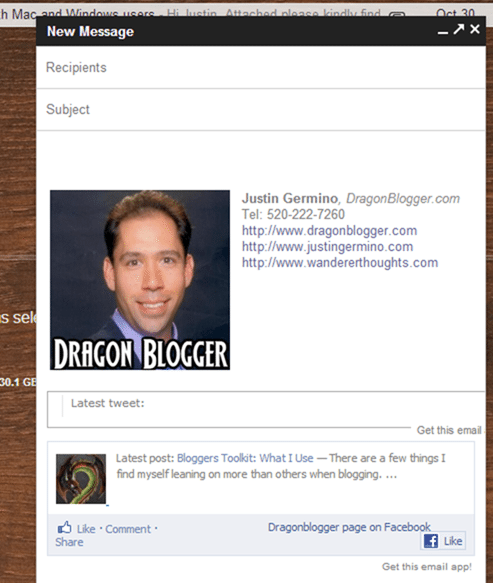 You have tons of customization options available to you, and it is easy to create a custom Gmail Signature with WiseStamp that can do more than simply display images, but actually call in and read data from Facebook and Twitter for example.
WiseStamp is free and makes it easy to build visually appealing Gmail signatures as well as making sure your signature provides social media communication information and gives readers a chance to network with you on more networks than just email.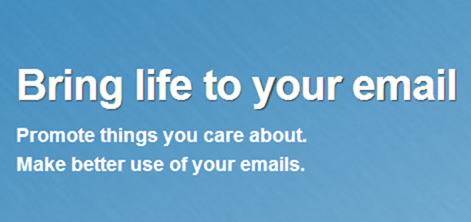 Now, I typically wouldn't see WiseStamp being so much needed for email to friends and family, but it is useful for branding emails when you are working with peer professionals, new contacts, advertisers and is of particular value for entrepreneurs and bloggers.
What do you think of the WiseStamp Signature functionality for the new Gmail Compose feature?