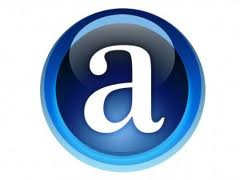 Alexa allows website owners and bloggers to create custom toolbars for their sites using the Alexa Toolbar Creator. Now, your customers can keep up-to-the-minute news and information from your site or business site–directly in their web browser. Why would the new Alexa Toolbar may be an important tool  for you and your customers?
Begin by logging in to your Alexa account and customizing your toolbar. If you do not have an account with Alexa, signing up is really easy; click the 'register' link on the site's upper left homepage. After entering in all your information, you will be given a code to insert into your site's home page for  validation process, with which you can begin to customize your site's toolbar. Customization is easy and you can add your site's RSS feed, Facebook, and Twitter pages to the toolbar, so that your users can have easy access to your site and business. Once this is complete, you will have a URL that you will use to install a button on your website's homepage, offering your site visitors the opportunity to download your business's customized toolbar. The toolbar is compatible with Internet Explorer and the Firefox web browsers.
With the new Alexa Toolbar, users can have instant access to the content on your site and still use the toolbar to access their Twitter and Facebook pages, and they can even add to their Amazon Wishlist, their favorite products found on your website via the customized Amazon link for your sites toolbar. You can even install a search tool for your site content on the toolbar–which establishes the importance of using effective keywords that would help your visitors find what they need on your site first — via Google search, before finding the information from another site listed in the search results! The benefits for personalizing an Alexa Toolbar for your website:
You can "reach your audience wherever they are on the web!"
You can "keep in contact" by keeping your readers informed of the dynamic content published to your site via RSS links–which links back to your site on the web.
By using the features installed on the toolbar you can keep your brand out

in-front

of your audience.
You can use your logo and links in the toolbar to maintain site visibility and user access to your site–no matter where your customers or site visitors go on the web.
By using the handy Twitter and Facebook links in your toolbar–users can immediately share your webpage information to the social web (social networking).
Using the toolbar can be useful in driving traffic back to your website = increasing your website traffic via the dynamic titles of your articles fed to your personalized toolbar via the RSS news feed installed on the toolbar.  Use the toolbar as an additional tool to effectively promote your site–driving traffic and links back to your site.
Your site's personalized Alexa Toolbar will be available on your Alexa.com profile for your website and ready for download. It only takes a few minutes to create the toolbar and best part about it all– it's free.
Image credit: Alexa, IncreaseTrafficRank
When AIDY isn't writing poetry, she likes to write film reviews. If she is curious about something she seen or heard, she'd maybe write about that, too.