Usually we run 1-2 giveaways at the same time here at DragonBlogger.com but May and June became crazy when we had business partners and advertisers wanting more exposure and combined with our marketing and partnerships we wound up with 5 giveaways at the same time which is the most we have ever had running simultaneously here.  This is especially true with 3 of the giveaways having such great gadget prizes, including the brand new Android tablet giveaway that just kicked off.
Dragon Touch R97x Android Tablet
This is a fantastic Android tablet from Tablet Express, and it has 16GB Storage, runs Android Jelly Bean and can play the latest games, has full access to Google Play and sports a  2048×1536 display.  You can read the review and enter the giveaway, I included a video unboxing in the review.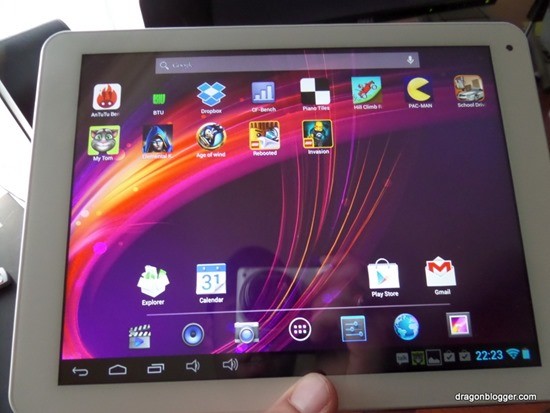 Enter to win a Dragon Touch R97x Android Tablet
For this giveaway the host couldn't decide which crowd would appeal more, so they decided to let the winner choose if they would prefer to win the Xbox One or PlayStation 4 game console.  This is a giveaway everyone should enter if you want to win one as a gift for yourself, kids or family and friends and get a jump on the latest generation of consoles which have unprecedented entertainment options.

Enter to win either a PS4 or Xbox One!
If you are a gamer then you know that you want to capture, record and showcase the games you play.  Though the latest PS4 can do game recordings, you need something to capture game recordings for all other game consoles and the HD PVR Rocket from Hauppauge can do that, you plug your console into the Rocket, then the Rocket into the TV and it records while you play.  It uses an SDCard so you can easily pop out the SD card and transfer over to your PC to upload to YouTube, DailyMotion, Vimeo or whatever.  If you have a headset with a separate microphone jack you can plug it into the Rocket and record your voice while you play as well to save time so you don't have to dub over later too!  Retro gamers can use this product to record many legacy consoles too, so showcase your old classics!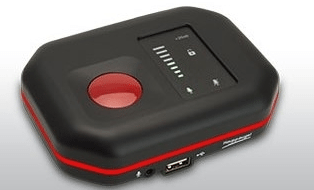 Enter to win a Hauppauge HD PVR Rocket
RoverBeats T3 Bluetooth Speaker
Finally if you have a Tablet or Smartphone and want to have a decent speakerphone that doubles as a mini boombox then the Roverbeats T3 is small, portable and gives you room filling sound wirelessly.  Only one day left to enter this one!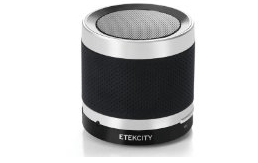 Enter to win the Roverbeats T3 Bluetooth Speaker
Last but not least, this isn't a gadget but is a giveaway for anyone who runs a small business, or online venture and wants to have the full Microsoft Office 365 suite of applications. We are giving away 1 year subscriptions to the GoDaddy Business Essentials plan to 2 lucky winners, you get a full year of access to Office 365 which includes Word, Excel, PowerPoint and so much more.  Plus you get to register a free domain name, so you fully customize your own email addresses, business and more.  This is your chance to get a full domain name and 1 year subscription, so this saves you over $80 to help kickstart your online venture or small business.

Enter to win 1 year Office 365 Subscription with Free Domain Name
Special Note to the Fans and Subscribers
Here at DragonBlogger.com I have brought on an awesome staff of folks like Mitra, Iggy, Ronald, Jason, Victor, Lynda, Brian, Raymond and we all do this for the passion and love of playing games, reviewing products and sharing our knowledge.  DragonBlogger.com is not a company at this time, we have no investors, funding sources and derive mostly from AdSense and Amazon Affiliate sales of some of the products we review.  So we are trying to help raise funds to keep us doing what we love to do and we launched a Patreon campaign which allows your biggest supports to become patrons, where you donate as little as $1 per month to help keep us funded to produce more great content.  This money goes toward producing better content as well as funding more giveaways for fans.  The best part is if you become a really UBER supporter you can win exclusive perks and giveaways just for Patrons, you can also donate and get exclusive offers like shout outs, mentions, and win a prize box of random gadgets and gear too depending on donation amount.  Patrons can donate 1 time or setup a monthly subscription and be ongoing supports.

I encourage my fans to check out our Patreon link and consider becoming a Patron of DragonBlogger.com see our goals and how we do whatever we can to give back to the fans.
Finally, I want to encourage my readers to comment and share every article you read, especially product reviews and giveaways.  Advertisers provide us the products for our readers and hope to get a good return on investment (ROI) so we want to make sure advertisers see a good amount of feedback, responses and value for the products they send us.  If we can show we have interactive readers, engaging readers they will continue to send us products to giveaway to fans and we can attract bigger and better products.  Think smaller gadgets today, but I would love to start giving away laptops, computers and HDTV's to readers in the future as well!  Remember you can comment as a guest with Disqus, or take the time to build a profile and follow your favorite author for the site.
As always, feedback is welcome, let us know anything good or bad, what you want to see more of, less of and what topics are of most importance to you as well as what you want us to giveaway in the future.
I have been obsessed with computers, tech, gadgets and games since the early 1980's having grown up on the Commodore 64 and Amiga computers.
By day I work in the IT Security Industry and have been in IT for over 20 years. On my spare time I am a Vlogger, Blogger, Streamer, Gadget Reviewer, affiliate marketer, influencer and entertainer. I am also an avid movie fan, TV Show fan, Anime fan, video game fan and fan of trying anything and everything new.