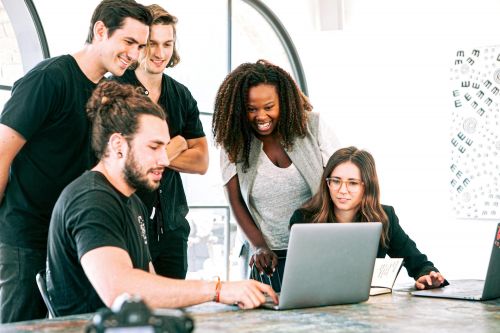 When it comes to technology, it has both made the world more productive and more distracted. There are a ton of options out there, all of which are supposed to improve your life in one way or another. Each thing is supposed to make you better, faster, and smarter than before you had it. The problem is, there are so many options out there, it's hard to determine what to pick. Marketing agencies are one of those entities that face these tough challenges because they not only have to worry about growing their business but also their clients. This can make it a very hard balancing act. This is why we put together this list of tools that can help deal with both internal processes and client-side management for marketing agencies.
Trello
Trello is an interesting tool and a very affordable one. It comes free and has upgrades for a premium version for teams, which is also very affordable. Trello allows you to create many different boards, all that have board within them that allow you to create lists and tasks for your team. You can organize different aspects of your business into these boards and create sprints for your team to tackle these tasks one at a time. You can assign tasks and deadlines to team members and be able to see it on one very simple to use dashboard. It can also be used to manage clients and what you intend to work on for them. According to the marketing agency Frootful Marketing, they use this tool to focus on internal processes.
Asana
Asana is a great tool for anybody who runs into project management issues or needs a good project management tool. It has the ability to assign tasks to team members and allows different team members to see and interact with those tasks. It even allows you to invite outside members to these tasks and let them monitor or engage with them. You can even give your team the ability to assign tasks to each other and organize them according to the client or goal.
SEMRush
When it comes to doing digital marketing, you will not be able to survive without a tool like SEMRush. It is a vital tool when it comes to both research and analysis of digital marketing efforts. Not only can it help determine what competitors are ranking for, but it also lets you track every keyword that you intend to rank your clients for. It also gives you great website audit tools, the ability to run reports and even spy on Paid Advertising data of competitors. That is just the tip of the iceberg, it is one of the most fine-tuned digital marketing tools out there and is a must for any toolkit.
Monitor Backlinks
If you want to simplify things for your team and for your clients, then you want to get this tool. Monitor Backlinks is a tool that helps you gauge incoming backlinks, track keyword progress, and view traffic data. Within each of those categories, you can filter results and see the quality of the links that are linking out to you and your clients. It provides an all in one, easy to use dashboard that can make it easy for you to see how the content and links you've been putting out are affecting your traffic and keywords over time. It has the most beautiful dashboard of all the tools out there.
PandaDoc
You can't be a marketing agency if you're not sending out proposals. Proposals are a major part of winning clients and not something that you want to slack on. Pandadoc is an app that lets you build a professional proposal that looks nice but also can save you a ton of money on lawyers. They have a ton of different templates, most of which include the exact legal jargon that you're looking for, like non-compete and no-disclosure agreements. It lets you customize the proposals to your liking and then send out for e-signature. You can even add a credit card fill form on there.
Canva
Canva is one of the best tools out there period. This app allows you to design anything you can think with tons of tools and templates to help you get the job done. If you do any kind of social media posts or advertising then you cannot live without Canva. They even have templates for facebook ads that can save you thousands on working with designers to get it done. This tool also makes it easy to create a social media post by having remade templates of every type of network out there, and every type of posts that you may need. On top of that, it can help you design blog banners, resumes, and much more.
Slack
If your team communicates or has the desire to, then you either already have this tool or need it desperately. Slack is by far the best tool for in-office communication that has been invented. You can silo conversations into separate channels and let teams stick to certain topics without getting sidetracked. You can also create separate channels for different teams, this way sales, service and marketing don't confuse each other or create a lot of noise.
G-Suite
If you're constantly pumping out content and providing reports to clients then you will not be able to live without the G-suite. Google gives you tools like docs and sheets and other tools that are pretty much the digital cloud version of what used to be Microsoft office. It also allows you to store all this information in Drive and share it with both clients and team members. This is by far the easiest way for your team to pas collaterals on to each other and pumps out deliverables in an organized fashion.
Improve Your Process
Use this list to kickstart your process and improve it. As a marketing agency, you have a responsibility to your clients to always seek out better and faster ways of doing something. Try these tools out and see if you can improve an aspect of your process that was lagging before.
I am interested in all things technology, especially automation, robotics and tech that helps change how society will live in the future.