Asian themed slot games are becoming increasingly popular in both land based and online casinos.  Some of the most popular Asian themed slot games have been developed by gaming giants Microgaming and Japanese based Konami.
The increasing popularity of these games is hardly surprising. Asia represents roughly 40% of the world economy, and Asian players have a reputation of enjoying land-based casinos and are now playing online casino games in increasing numbers.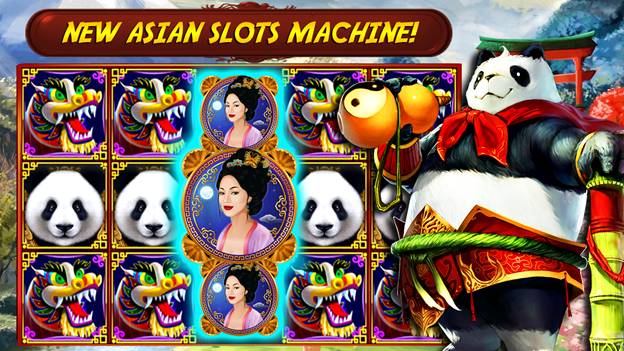 The dragon is one of the frequent themes on the Asian themed slot games and the dragon icon is frequently found on the reels as well. In Chinese cosmology and mythology the dragon represents wealth and prosperity.  The dragon is also readily recognized by non-Asian players as well, even though they may not be aware of the symbolism.
In many games which incorporate mythological symbols the original meaning is often distorted.  One of the interesting aspects of the Asian themed slot machines is how they adhere to the traditional dragon symbolism.
Here are several of the more popular dragon-themed slot games.
Wealthy Dragon Prosperous Phoenix
This slot includes the two most powerful Chinese symbols for wealth and prosperity in a massive 576 line slot.  The Dragon icon initiates the respin feature and substitutes for any other symbol on the wheel.
Fucanglong
Fucanglong is a newer entry in the online slot market.  The 2016 game has 1024 ways to win.  "Long" means "dragon" in Chinese, and Fucanglong is as famous underworld dwelling Chinese dragon whose mission is to guard buried treasure. The game is optimized for mobile play across all platforms.
The Dragon Dance
The Dragon Dance is one of the more fascinating and popular Chinese street festivals. The Dragon Dance slot game from Microgaming has 243 ways to win on any spin, along with unique respin features along with an ultimate jackpot of 60,000 coins.
50 Dragons
This is basically an adaptation of the well-known 50 Lines slots with a Chinese makeover. The game has multiple paylines and a free spin mode.
Dragon's Law
In this 30 payline Konami slot the Dragon makes frequent appearances, crisscrossing the reels. All of the spaces occupied by the dragon become wild. During the bonus free spin rounds the dragon's appearances are even more frequent.
Even when the dragon is not the overall theme of the slot game, the dragon icon typically is a special symbol on the reels, typically serving as a "scatter" which is used to trigger special game features like free spins or bonus rounds.  Games with special dragon scatters include Dangerous Beauty, Flying Fortress, and Thunderfist.
All of the dragon based games in the list also feature state of the art graphics, sounds, and animations.  This is a hallmark of most modern slots, both land-based and online, but the developers seem to pay special attention to detail on the Asian themed games.