Have you ever had a memorable childhood with games on NES devices? Are you an adult, but still want a game that brings those feelings back? Bad Ice Cream is the game you are looking for, even beyond your expectations.
Bad Ice Cream is an action game released by Nitrome. When you experience the game, the first impression will be the image is designed the same with the game on the NES in the old days.Besides, with extremely fun but challenging game play, players will have a very relaxing time when enjoying this game.
And another highlight is the fact that the game is programmed for players to play on the web flash. This means that you only need a computer that can be online and then access the link provided by Freegames66.
Now you can experience this game!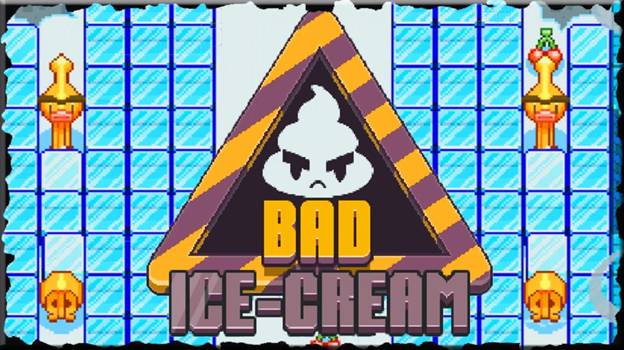 Impressions
My first impression of this game is its graphics. The game has the same graphics as previous NES games.This is great for those who have a childhood affair with games on the NES. Along with the combination of sound system in the game, it was really fascinated and made me extremely excited when playing this game.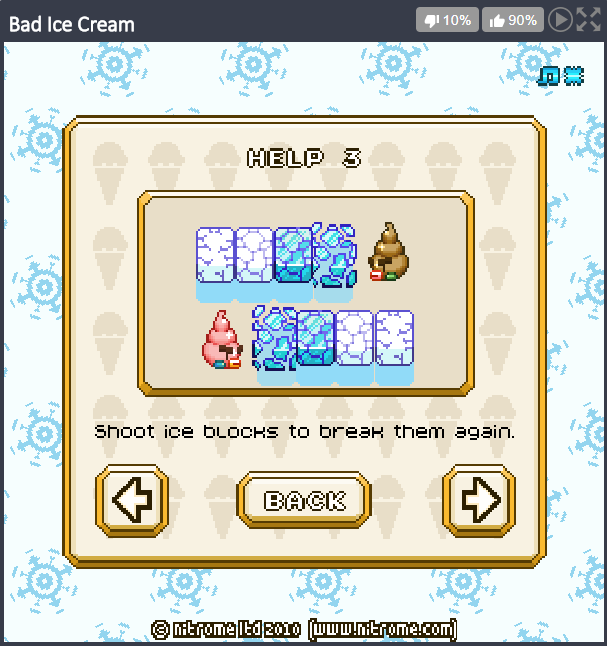 The second impression is about the shaping of everything in the game. Ignat Zuk and Chris Burt-Brown excelled at designing cute shapes from characters, to monsters, to fruits, stage terrains…
In character formation, you will play a Ice-Cream capable of moving and creating ice sheets. It looks interesting and although I see it like another one is equally fun lol.I cannot say what I'm thinking about in this article because it does not look right, you have to experience the game yourself and leave comments in this article to see do I and you have the same thoughtsJ?
In the creation of monsters, I do not know what to say. Ah, they made me feel like these monsters have appeared in games such as Mario, Sonic … probably this is what makes the players feel very similar to the feeling they are playing the NES game.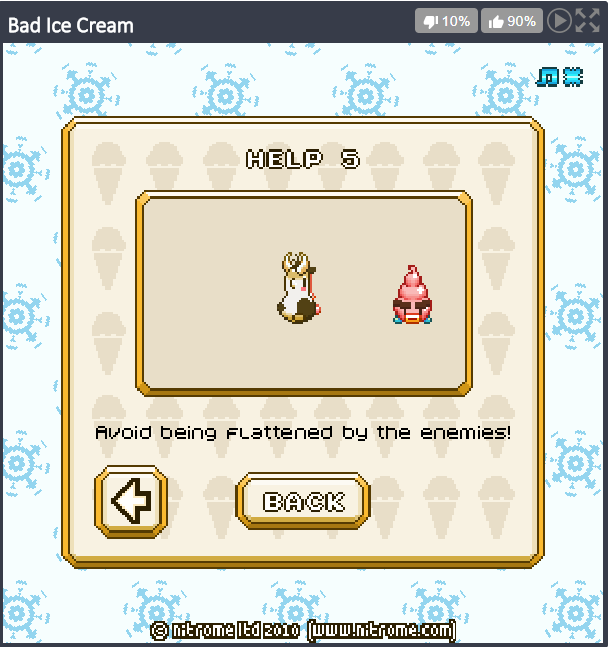 In the shape of the fruits, the shiny details on their surface made them look really good and the players craved, just want to eat them all as quickly as possible.
The fourth impression is about the gameplay of this game. If graphics, visuals and sounds have made a fun, youthful game for all ages, so its gameplay will be a challenge for the player.A great combination and additive for players to continuously play games for hours. You will have to find the way to eat all the fruits that the stage requires, but they are always guarded by a lot of monsters.Interestingly, through the stages, the monsters and sometimes the terrain will have special skills to kill you, be careful with them. Another interesting point is the Boss stage, I myself was very furious when fighting Bosses at these stages =)). And remember, Bad Ice Cream also has a very special ability to create ice sheets and can also destroy ice sheets. Take advantage of this special skill to dodge and create safe paths for you.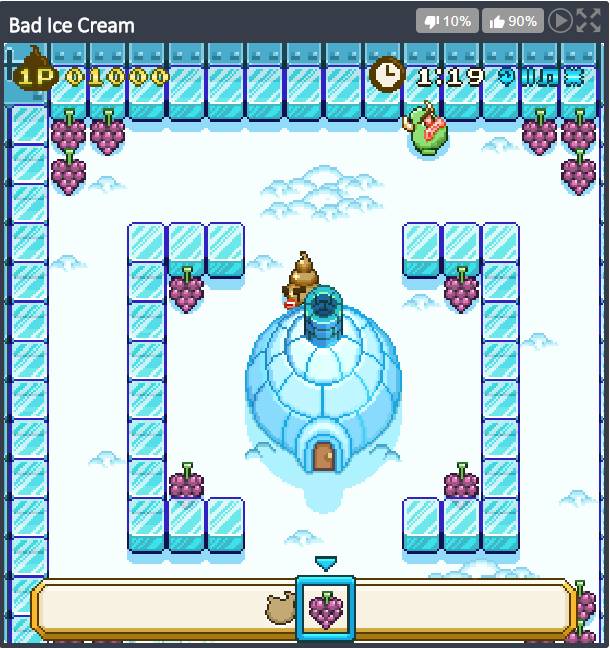 The last point I enjoyed in this game was its two-player mode. While listening through the simple, but you will really have wonderful moments of relaxation and full of laughter with friends or relatives. Let's work together to overcome this game.
Conclusion
I personally really like Bad Ice Cream. Not only because it has the same style as the NES games, but also it is really fun and it gives me a good time to relax. I and my close friend – Johnny – had a very happy afternoon playing the game together in his house. Johnny also is the person who introduced Bad Ice Cream to me.
I hope that you will be like me, will also have a great time when experiencing this game. And remember, playing 2 players will make the game more interesting!