Like any skill, it takes time to become an accomplished blogger. Even the most successful blog owners had to start somewhere and you need to be willing to learn new things and overcome obstacles along the way before you get to this position. Below are some of the best ways you can become a more effective blogger.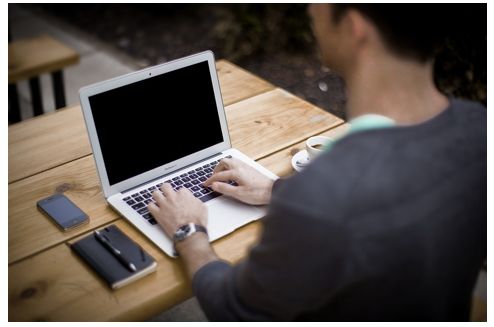 Become Self Sufficient and Resourceful
From the beginning, you need to become as self-sufficient as possible. Most of the tools and systems you need to blog are free or cost very little money. However, if you hire people to help you all of the time with your blog, it can become a costly exercise.
This does not mean you can't outsource certain tasks, but you should understand every aspect of your blog. For instance, you need to be aware of the steps required to create a WordPress blog, before you actually invest any money in this online activity.  It's actually quite easy to do yourself!
Improve Your Research Skills
People usually visit a blog to find useful, valuable information or information that can help them solve a problem they may have. You need to be able to provide high-quality, well-researched content that satisfies these needs.
This means you have to be able to research your chosen topic and possess the knowledge required to help your blog visitors. If you can do this, more people will return to your blog and share your content with other online users.
Stay Up-to-date
Staying up-to-date with the latest developments in your niche or industry is just as important as being able to research content that already exists. News sites, other blogs and industry websites are the perfect places to source this information.
If you are able to react quickly to the latest developments in your niche or industry, more people will be inclined to visit your blog because they will feel that you've got your finger on the pulse, as far as the topic of your blog is concerned.
Publish Content in Different Formats
In the early days of blogging, text was by far the most used content format. This situation is changing as video, images, podcasts and other formats are used more often in blogs. Different blog visitors prefer to consume information in different ways, so the more formats of your content you provide, the more blog visitors you will cater for.
Guest Post and Allow Others to Post on Your Blog
When you blog, you don't necessarily have to publish content on your own website. Instead, you can guest post on other people's blogs. This is an extremely effective way to reach new audiences because most blog owners who let you guest blog, allow you to promote your own blog as well.
You can do this in reverse too, by allowing other people to contribute to your blog. However, make sure you can trust these contributors and that the posts they add contain high-quality content.
You won't become one of the world's leading bloggers overnight. However, if you follow the steps above, you could gradually become a recognized and successful blogger in your niche or industry.