The Theory of Popularity

:

Why

->

How

->

What
The same theory has been implemented by hugely popular companies like Apple Inc. which deliver one unique and successful product after another, always managing to stay ahead of the competition. Is that the mantra for success everywhere? Well it is, at least in the world of Blogging. Let's see how.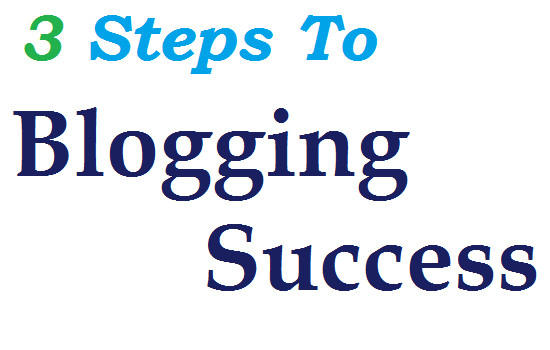 As has been said and written over and over by gurus and analysts over the centuries, to create something popular you have to fill a void.
Find something which people desperately need.

Figure out how you can solve the issue at hand.

Then deliver the product at the right time before others come to their senses.
So, how should you go about this principle in blogging?
Step 1: Why do you want to blog? What is your motivation? Is it to solve problems faced by others, share funny anecdotes, publish your amateur videos or share your mystery stories? Decide why you want to start blogging. If there is no justifiable reason, you will just waste time, money and energy on a useless activity. Hundreds of millions of sites and blogs are launched each year, but only a handful of them gain popularity. So, find your motivation before even thinking about blogging! If you feel you should wait a while to gain expertise in a particular field, there's no hurry.
Step 2: Decide a pathway for going from the problem to the solution and making the target audience understand how exactly to apply the solution. Whether it is your entire blog, or an individual post, it is very important that the information you provide can be very easily used by the readers. Ground-breaking technologies handed to illiterate people will remain useless. You might need to dumb down the language, especially the technical jargon, so that non-experts can solve their problems just by reading your blog posts!

Step 3

: Find a niche/topic which is still a major issue for thousands of people, and which doesn't already have too many well-known blogs. This can be done using search engine data, such as breakouts in search volume using Google Insights for Search. Make sure to avoid the most popular and generic terms like "Facebook", " US Economic Slowdown" and others which most likely have thousands of blogs serving the same stale content. Instead focus on relatively new things like "Google Plus", "European Debt Crisis" etc. where you can make a major impact. Even if your blog is about a variety of topics, choose these buzzing and trending keywords for writing popular posts. Only when you write unique and deep stuff will your posts become viral!
This was my analysis, opinion and verdict based on 3 years of blogging experience. What do you think?