Being someone who travels frequently can be both exciting and exhausting. You are constantly on the lookout for potential holes in your plan and try to think of crisis management if anything happens. Luckily, there are apps and tools that you can use in order to make your traveling experience much more comfortable. These apps will make traveling easier, cheaper and quicker, making it a joy to travel once again.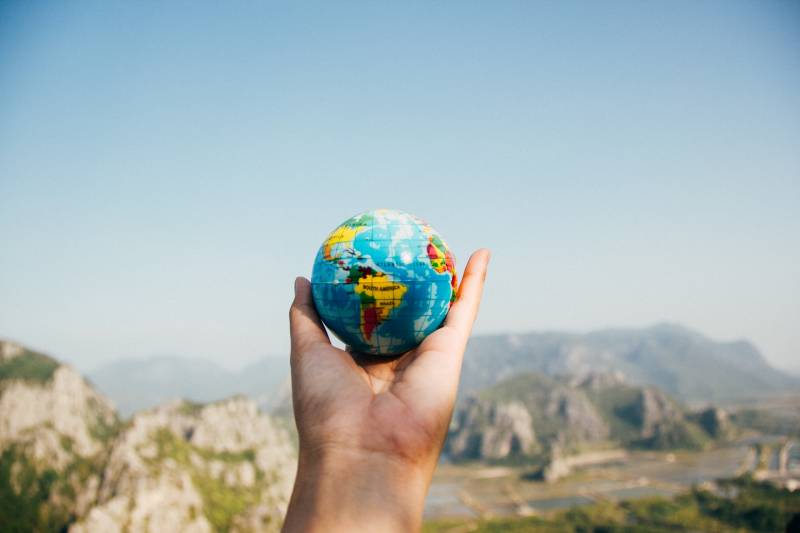 Skyscanner: Starting off we have an app that allows you to travel and find accommodation at relatively low prices. You can easily compare hotels, bookings, airport tickets or even meal prices wherever you are. Skyscanner will quickly scan for nearby places that you can visit and get better deals than the ones you already picked. This is a great way to make family trips more affordable or simply live a life as a digital nomad, using Skyscanner as your personal guide.
Uber: You might have heard about Uber before, but what is it all about? This is a car rental service that lets you rent vehicles and drivers all over the world with a push of a button. Think of it as a modern, exclusive version of your average Taxi.
Uber drivers are professionals who are handpicked and rated based on their abilities, manners, vehicle types and reliability. You can easily see everything about the vehicle and the driver who is escorting you right there in the app, making it easy and safe to travel wherever you are.
Google Maps: No traveler should ever leave their house without Google Maps. You have probably heard of Google's Maps application by now, but do you know that you can use it as a complete all-in-one tool for your travels?
One of the many advantages of Maps is that it is constantly updated with new information on all the areas of the world, making it a very reliable and free source of travel information. You can also download data about specific areas and use them offline, which is a huge plus in regards to using it in mountain areas and those that have low internet coverage.
Google Translate: Translate is an amazing app that you can use wherever you travel. The app is so well developed by now that you can use voice software to directly translate dialogue between yourself and your speaker. It allows you to organize yourself and keep a cool head in a foreign country by allowing you to talk to whoever you meet on the street.
Even if foreign language was one of the hardest college classes for you, now you don't have to learn a foreign language to get by – just download Google Translate and enjoy traveling and talking to your newfound friends.
PackPoint: For those that have troubles with packing, PackPoint offers a wonderful solution. The app lets you map and dictate the entire route of your journey, all the transportations and bookings you will use and so forth. Then, the application creates a list of things you should pack in order to make it through the trip in the best shape possible. PackPoint analyzes the routes you input in relation to weather prognosis, local climate, etc. This is a great app for anyone who has problems with deciding what to pack, making it less stressful to just pack up and travel.
TripAdvisor: TripAdvisor is the most popular travel app in the world. You might have noticed stickers and fliers in your local food and coffee places that say that the place is TripAdvisor certified. This goes to show how advanced and well received TripAdvisor is.
It offers a plethora of options from discovering historic sights, food places, amusement locations, interesting spots in the city, etc. Turning on the NearMe option in TripAdvisor will locate everything interesting in your vicinity and allow you to start exploring.
Hopper: Hopper is an app that serves those that fly often. You can easily set routes and dates that you wish to travel and let the application do the rest. The secret of Hopper is that it pings you whenever the prices drop for your selected locations. You can travel at much lower and affordable rates by using Hopper whenever you need to fly. Using this app for frequent fliers and families is a no brainer, so make sure you give it a shot.
XECurrency: As the name suggests, the application allows you to easily track currency exchange rates across the world. This is a very important part of traveling anywhere outside your own country because the currencies and rates vary vastly wherever you go. Make sure that you get XECurrency if you are going somewhere far away. You can get cheaper deals with exchanging currencies at some places rather than others, which is an instant cash saver.
Yelp: If you want food or drinks, Yelp is your application. The sheer amount of choices and information available to you is staggering, allowing you to easily choose where to go next. You can book tables and even order meals up front using the application with a few simple clicks.
It even allows you to call the restaurant or a bar directly from the app and talk to whoever is operating the phone, which is a huge plus for people in a rush. Yelp operates worldwide, meaning that you can download it and use it freely wherever you are.
Circa World Time: Designed for international travelers in long flights, Circa World Time is a smart and easy-to-use clock app. You can use this app whenever you travel abroad and need to keep tabs on different time zones.
Some people travel separately, leave families at home or simply have working obligations on the other side of the world. Circa World Time will help you keep everything in check and always let you know what time it is in the countries and cities you choose to follow.
In conclusion
Traveling abroad takes a lot more effort than it seems. Using specialized apps to help yourself get better bearings and deals for your money is an essential part of being a professional traveler. Download a couple of the apps and try using them in the field the next time you find yourself traveling abroad – you might be surprised at the results.