As the Maker Revolution continues to grow strong, the barriers to manufacturing and designing your own printed circuit boards for cheap falls rapidly. At present, there are plenty of companies that offer individuals a platform for software and service enabling. If you are new to the electronics design automation scene, such platform will help you in developing and implementing your own circuits free of charge. Most of these companies have limitations or caveats but some of them offer reasonable functionality for most projects. Below are some of the key players in electronics design automation.
KiCad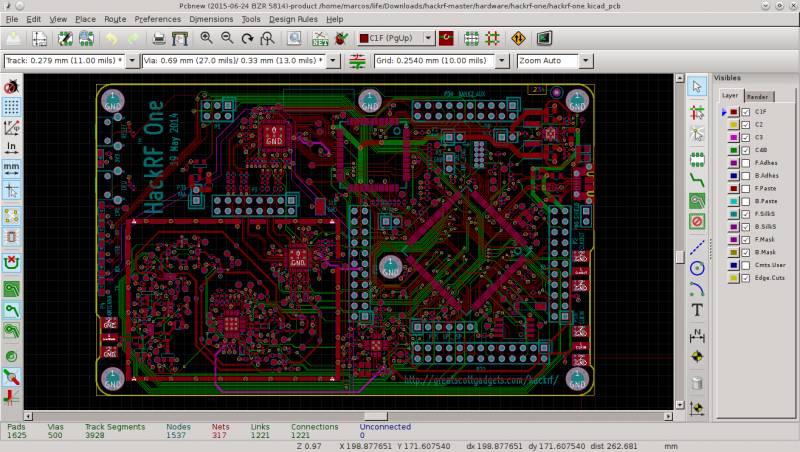 This EDA suite is a free open source used by CERN and a list of other companies and individuals. KiCad provides a set of tools that are full featured such as:
Python scripting support
Differential routing
Impressive 3D viewer
Git integration for parts libraries
PCB and schematic layout
KiCad also comprises of a cool calculator applet that helps you determine RF attenuation, transmission line parameters and track width among others. Although the software is still under heavy development, it recently experienced a new stable release.
One of the best things KiCad is that it has no restrictions on the number of layers or board size. Project files on this software are in regular text files, therefore, they are allowed to play nicely with modern version control systems such as Git or Mercurial.
Upverter
Aside from being fairly new to electronics design automation the game, Upverter, offer very attractive features for hobbyists. The software kind of exists outside of a 'meat space' found on some far off cloud. As a matter of fact, Upverter's browser is fully browser-based.
There are two features that make Upverter stand out the main one being their 1.2 million-part ecosystem. The other feature is their 'Parts Concierge' service responsible for creating footprints and symbols on your behalf.  Such features will guarantee you both quality and consistency while allowing significant reuse for all is users.
One of the biggest disadvantages of using the free version of Upverter is it only permits 20 Parts Concierge requests. If you want to get more, their first tier of pricing start at a monthly fee of $125.
CadSoft Eagle
For many years now, CadSoft Eagle has been the golden standard for hobbyist electronics. This EDA suite offers numerous useful features such as:
User Language Programs that have the ability of extending functionality
A fairly mature auto rooting-tool
Simultaneous backward and forward annotation of PCBs and schematics
The software's main selling point is its gigantic ecosystem of parts that are freely available. Sparkfun and Adafruit which are both hobbyist electronic outfitters post all of their board files online in Eagle Format.
Additionally, a good number of parts manufactures also do the same so that they can encourage the use of their parts in electronics projects that are hobbyist-oriented. Save files on CadSoft Eagle are in XML form which means just like KiCad, they can also be easily tracked using modern version control.
When you are armed with the best EDA tools especially ones that are free and comprise of huge ecosystems you will be on your way to unleashing the world's next great circuit.