There are many great movie genres that we love to watch and everyone has their own personal favourite. While some people are into romantic movies or comedies there are others that like nothing better than an exciting action drama or a scary horror film. When it comes to the latter, there are many fabulously frightening movies to choose from and when it comes to the release of great horror movies, 2016 has been an excellent year. There have been movies released to keep us on the edge of our seats, provide spooks and scares, and send a chill down the spine. Whether you head to a cinema to watch these films or whether you enjoy them in the comfort and privacy of your own home via services such as Virgin Media, you can be certain of one thing – these are movies that are designed to make a lasting impression! If you want to enjoy these horror movies on cable you can get some great deals on Virgin Media packages through VoucherBin, which means enjoying your favourite horrors at a generously discounted price.
8 of the best horror movies this year
There is no doubt that 2016 has been a great year when it comes to movie entertainment with releases to suit all tastes and preferences. When it comes to horror movies, there have been some excellent options available for fans of horror to enjoy and some of the more notable horror movies of 2016 include:
10 Cloverfield Lane: Following on from the success of Cloverfield, this movie was a big hit with horror fans. This is a horror that is also infused with psychological thrills so it really does keep you on the edge of your seat. Hollywood actor John Goodman is especially memorable for his performance in this movie, which is a far cry from the comedy roles we have become accustomed to seeing him in.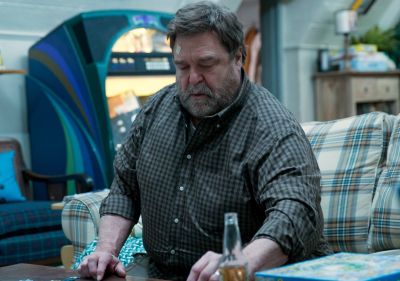 Conjuring 2: The original Conjuring, several years, ago enabled horror fans to enjoy spine thrilling chills so it is little wonder that the sequel also proved to be popular. Like the first movie, subtle suggestion and spooky goings on will ensure you are both captivated and spooked when you watch this movie sequel. Although it is no longer out at cinemas, this is a great movie to snuggle up to at home as you can watch it through a cable service such as Virgin Media.
The Purge: Election Year: The Purge movie franchise has developed its own following with many thrilled and intrigued by the thought of this annual 'festivity'. The Purge is a ritual where one night per year people can run amok and commit murder without getting into trouble – and they certainly take advantage of it in this movie sequel. This is a movie that is nail-biting and will keep you glued to the screen while dangling off the edge of your seat.
Don't breathe: Crime meets horror in this nail-biting movie, which sees three criminals get their come-uppance when they under-estimate the determination of the blind man whose house they break into. This is a movie that is not only filled with thrills and excitement but also a wide variety of surprises and shocks, which helps to explain its popularity. The movie focuses on suspense and offers a real chock factor.
Lights Out: There are many horror fans who love nothing more than enjoying the spooky thrills of a good supernatural movies – and this is exactly what you will get with Lights Out. Released by Warner Bros in 2016, the film will delight you with a combination of frights, suspense, jumps, and mystery. One of the producers on the movie is James Wan, who is known for his variety of movie successes over recent years.
Neon Demon: You your ideal of horror is thrills, blood and violence, this could be just the horror movie for you. This is another film that has just the right combination of psychological thrills and graphic horror – and it is certainly designed to make an impression. The story centres around an aspiring model who finds herself falling victim to fellow models who are insanely jealous of that special 'something' that she has and are prepared to do whatever they have to in order to get it.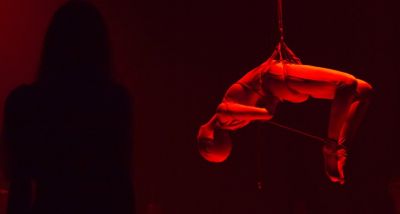 The Shallows: Another type of horror that tends to keep audiences gripped is survival horror such as the exciting and nail-biting The Shallows. The story follows a female surfer who is attacked by a Great White and finds herself facing a perilous journey in order to get to safety. This is a thriller/horror that is packed with suspense and will keep you clued to the screen as you watch surfer and shark battle it out in the waters.
31: Rob Zombie, front man of metal band White Zombie, has become well known for directing some great horror movies over recent years. 31 is another of Zombie's films and follows the story of five carnival workers who find themselves trapped in a compound where all sorts of shocks and surprises await.
This is just a handful of the many great horror movies that have been released over the course of 2016. Between them, these movies have grossed hundreds of millions and have provided entertainment for the masses.