With rapid innovation all around the world, there are tons of new things and homes are getting connected with more IOT Stuff (Internet of Things) but the kitchen and its gadgets are not left behind in this race. Kitchen accessories and food gadgets like electric grills, thermostats, refrigerators and many more have also become smart devices and now you can control them with your smartphones and other devices easily because of the awesome technology embedded in them.
So to enlighten your imagination further and give you a real life glimpse of what technology is doing to our food and kitchen, we have come up with list of some awesome and smart kitchen gadgets presented below for you to buy and make cooking easy like never before
Coffee Maker with Bluetooth
Are you a coffee lover like many others in this world and want to make a perfect cup of coffee every time with style then this is the gadget for you, as this Nespresso coffee machine comes with a Bluetooth connection which allows the machine app to perform the functions like capsule stocking, schedule brewing, fast heat up, machine empty alerts etc to make different kinds of coffee easily.
Imagine a scenario that you are in your bedroom or your office desk and you just press the button on your app and the coffee starts brewing and pours out exactly when you reach the machine in a few seconds, it would save you around 2 minutes every time while making coffee, 2 minutes saved 5 times of a day is 10 minutes a day or 3,650 minutes a year which is 60 hours a year.  Isn't that great.
HAPI Slow Control Fork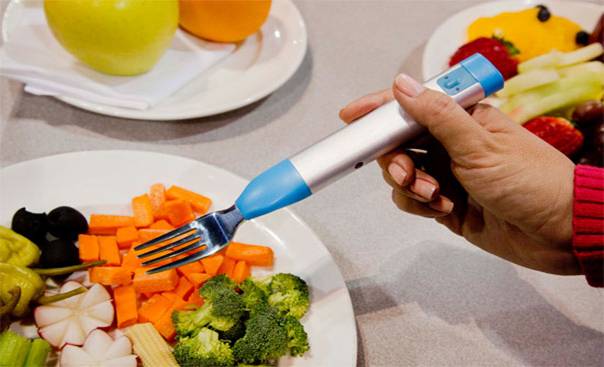 Hapifork is a smart fork meant for curbing your fast eating habits which leads to many problems like obesity, acid reflux…etc. It records all your food eating habits like forked serving size, interval between servings, food eating time and much more. Moreover it also alerts you with an LED light blink and slight vibration when you tend to eat at too fast a speed. You can access the information about your eating with an online dashboard or mobile app after syncing the data via Bluetooth or USB from the fork.
Cooking Grills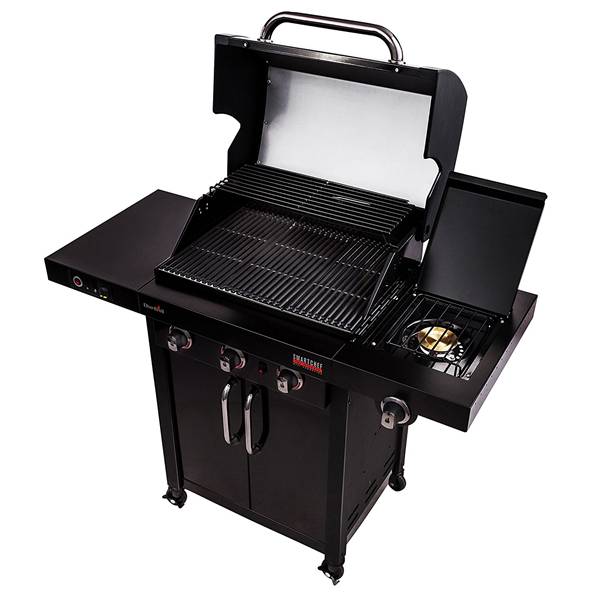 Who doesn't like grilled food on a Sunday evening when a mild wind is blowing and you are enjoying time with your family and friends in your backyard. What a better way would it be to eat a scrumptious meal with your friends made in a smart gas grill charbroil Smartchef 420 which comes with many smart features like a Wi-Fi connection with mobile app to control all the functions of the grill giving you choices according to the food you are cooking. You can set different cooking modes, use settings for cooking and get alerts and notification too when food is ready to be served.  These features make this smart outdoor grill a nice buy for all the tech and food lovers to cook something delicious to eat.  This is especially good for someone who is grilling some food while preparing other food in the kitchen and can have an app open tracking the grilling food.
Umbra Ispoon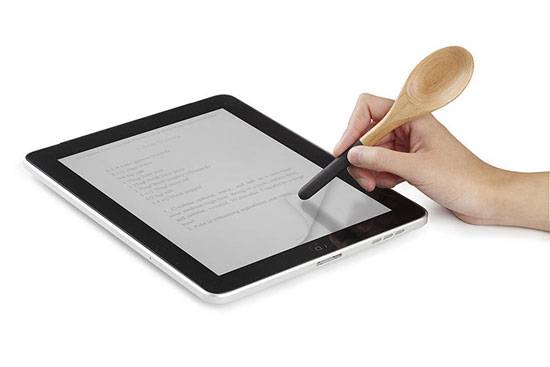 It's a nice and intelligently designed spoon which has a stylus on the back of it making it easily used with your tablets like iPad, Kindle…etc So wouldn't it be a great buy for your kitchen in this this era when people are hooked more on their smart devices like iPad and smartphone for information's and recipes rather than turning up pages of the traditional cook books.  Stylus plus Kitchen Spoon, excellent for those who always have their tablet for recipes in the kitchen. Though I do see if you use the spoon to stir things like cause you have to constantly clean it to prevent something dripping of the spoon and on the tablet surface.
Smart Kitchen scale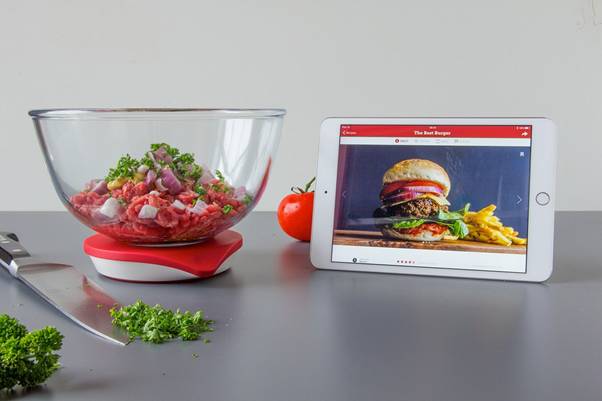 It's a nice smart scale for cooking food with perfect recipes. This scale weighs all the ingredients you put in it for making the perfect recipe after synchronizing it with the recipe app on your smartphone.  With this in your kitchen you can cook a scrumptious meal every time even if you don't know how to cook a certain recipe initially when starting out. Moreover it's comes with a non-slip surface which allows the ingredients or your bowl to rest firmly on it while you are checking out the recipe on the app to make tasty food.
I hope you liked our little collection of smart kitchen gadgets shown above to make your time in the kitchen much more fun and helping you enjoy every time you choose to cook healthy and tasty food. Don't forget to share this with your friends and family to make them aware about these smart kitchen gadgets too.