Going to university is a difficult thing for students to do, especially if it's your first time being away from home and the first time that you've spent time away from your friends and family. So you'll most likely need something to keep you sane when you're adapting to your new surroundings. Luckily, we've developed a list of the best movies to help you at university, so take a look that them below and see how these can help you settle, give you reminders of home or help you with your studies.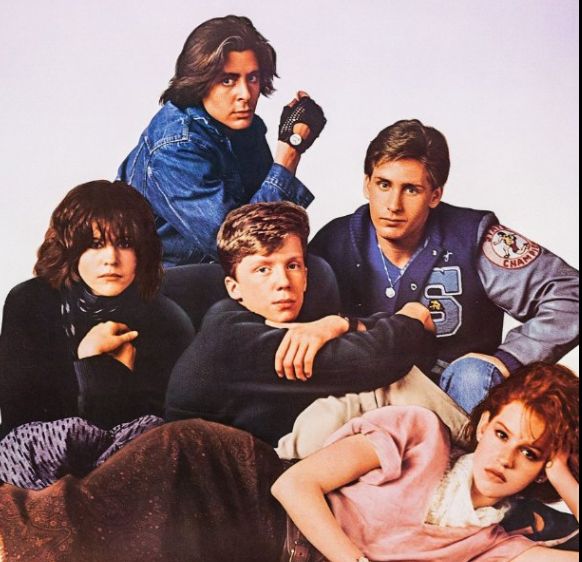 "The Breakfast Club" by John Hughes
What better way to kick off your movie experience, than with this classic mid-80's film, the film that tells the story of the loveable group of five students who are stuck in Saturday detention at school under the watchful eye of the Nurse Ratched-esque Richard Vernon. The movie is something of a classic for students experiencing school, as it teaches students everything about acceptance, discipline and the joys of meeting your fellow-students. It is something that has lived on in film folklore and is a great place to start for students that are missing their friends at home and can also teach you some social skills that can come in useful for your inevitable Fresher's Week escapades. Although some of the elements of the film make it clear that you'll want to learn the best ways of keeping healthy at university, too! 
"Adventureland" by Greg Mottola
This coming of age drama starring Jesse Eisenberg and Kristen Stewart tells the story of James Brennan who, to save up money to go interrailing around Europe, decides to take a job at a local amusement park called…yep, you've guessed it, Adventureland. The film is a great example of coming of age and the joys and the difficulties involved with working. It shows the difficult side of teenage and often even unrequited love and also manages to give you some laughs along the way. 
"Superbad" by Greg Mottola
Another Greg Mottola film in our list, is the cult-classic Superbad, starring Jonah Hill, Michael Cera, Christopher Mintz-Plasse, Emma Stone, Seth Rogen and Bill Hader. The film tells the story of three school misfits that try to get alcohol for a party that they are finally invited to and the wild and unbelievable encounters that they get into along the way. The movie was a lot of people's first experience with coming-of-age film and also their first experience with the debauchery that often follows an alcohol induced night. This is one of the few Seth Rogen films to feature him as the straight-arrow and also has Arrested Development's Michael Cera in a very funny turn as the hapless Evan. This film can also help you with dealing with anxiety at university.
 "The Social Network" by David Fincher
One of the films that has become the Holy Grail of any Film Studies degree that a university can offer. David Fincher's amazing and technical masterpiece has Jesse Eisenberg as the shut-in and rude but brilliant Facebook founder Mark Zuckerberg, with a supporting cast of Spiderman's Andrew Garfield, musical superstar Justin Timberlake, The Office's Rashida Jones and Nocturnal Animals' Armie Hammer. The film tells the story of the founding of Facebook and shows you the dangers of social media, the wonders of being a student entrepreneur and also just how difficult a Computer Science degree can be as well!
 "The Graduate" by Mike Nichols
This 1967 film is one of the crowning glories of the graduation and film genres. This has been one of the classic films to be part of the long and esteemed career of Dustin Hoffman. It starts by telling the story of 21-year-old Benjamin Braddock, a recent college graduate who has a bit of a problem with deciding what it is that he needs to do with his life. He is seduced by an older woman, Mrs. Robinson, and then ends up falling in love with her lovely daughter Elaine. The film is a great way for students to learn how the school process can work for examinations and the like, but is also a cheeky look at the suburban lifestyle and the out of work predicament (Although highly exaggerated) of teachers.
 Well, those are the best movies for you to watch when you're at university. If these weren't enough for you, then there are plenty of other films out there and various websites will offer a top 10 student films article or something similar for you to consider. Hopefully this has been useful to you and you'll enjoy these films as much as we did! Enjoy your time at university and of course, good luck!