Looking for the best online gaming app for Android devices? Well, look no further. Our list features a number of apps vying for the title.
Ready to get started? Just keep scrolling.
Order and Chaos 2: Redemption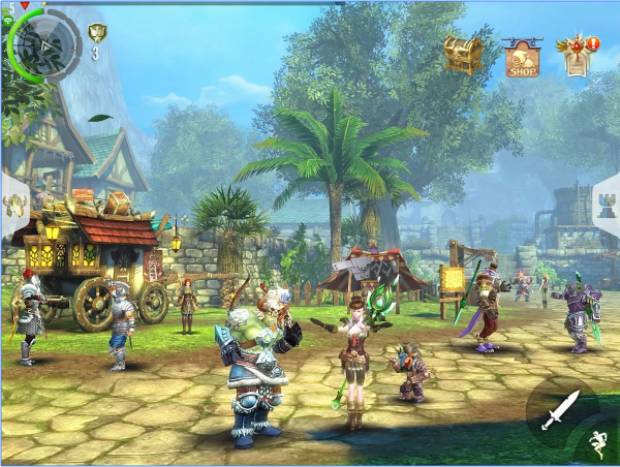 This game is the sequel to the successful MMORPG Order and Chaos. But, this version is better and bigger than its predecessor.
In the latest installment, you get the chance to explore the unique, open world of Order and Chaos and take advantage of a plethora of features like the ability to customize your own Heroes. But, perhaps the best part of this game is that you get to pick from five different races and classes to go on your quests. This game does a great job of bringing life to a very intriguing World.
Pocket Starships MMO/MMORPG
Because it's free, it's hard to believe that Pocket Starships is one of the best online role-playing space combat games out there. But, it is. Just give it a chance and you will see for yourself.
With this intergalactic game, you get the chance to command spaceships as you travel through space and fight your enemies. You also get a chance to build alliances, battle against or with players from all over the world, and showcase your universal dominance.
RPG Toram Online
This game is excellent for playing online on your Android device. It's available in several languages and gives players the chance to explore a vast and realistic 3D World. You also get the opportunity to defeat terrifying Monsters by teaming up with players from all around the globe.
Stellacept Online
This game is one of the top-rated MMORPGs on the market and it's easy to say to see why. The premise of this game turns you into a soldier fighting the enemy to save the lives of innocent people. And, although this sounds kind of dark, this game is actually a lot of fun.
While enjoying these adventures, you can inflict damage to your enemies in many ways. Our favorite is when you get the chance to reveal terrible powers that devastate your enemies. You can also team up with other players in your alliance to hurt your enemies even more.
Fallen Souls and Fallen Souls 2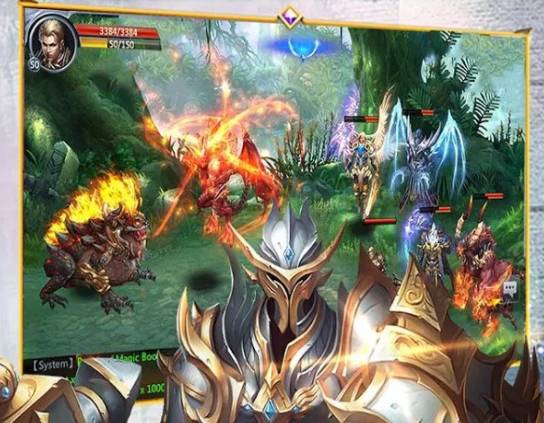 In this game, there are three races who rule and fight against the forces of Darkness. It may sound a lot like the Lord of the Rings but, it does have its differences. For instance, this game has a huge world and story of its own. Further, it's engrossing and interesting gameplay will give you hours of fun. You won't even notice how much time has gone by.
RPG Izanagi Online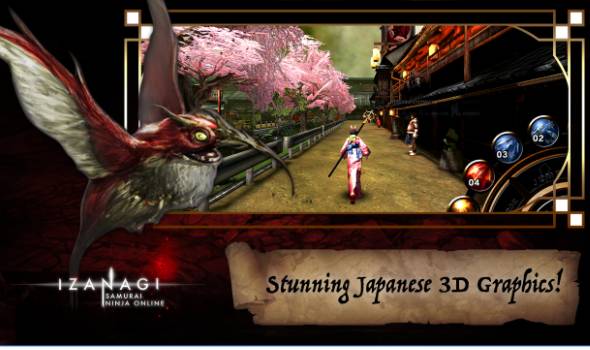 This full-scale RPG has over a hundred quests for you to try. This game was designed by the person who is known for Afro Samurai so you can expect tremendous attention to detail. It features different classes of characters including Mage, Warrior, Cleric, and Assassin. Further, this game is free-to-play and has an interesting and unique world that will captivate your attention and keep you intrigued for hours.
Divine Might
Divine Might is one of the top games of its kind for Android because, although it's rather simple, it's also very intriguing. Its simplicity is because it follows the traditional route of most MMORPGs. That is, you get the chance to fight evil and save innocent people. But, with this game, you also get the chance to train and equip your pets, go on raids against Monsters, and join guilds, as you make your way through.
What do you think of the offerings on this list? Have you ever played any of them? Share your experience in the comments below. We would love to hear your thoughts.