The utility of VPN services dramatically increased when the US government decided to repeal the online privacy policy formed during the reign of Barrack Obama, which did not allow the ISPs to collect, share, and sell the users' data to the marketing companies and surveillance agencies without their consent. Since then, the users across the globe started making a brisk use of VPN services to protect their online data from the ISPs and hackers alike. Apart from this, they started utilizing this online security tool as a means to unblock geo-restricted content such as Netflix and Hulu which had been otherwise blocked by their host servers. In terms of statistics, approximately, one out of every four web users have been using a VPN service to enhance and secure their online experience.
With an abundant of VPN options available in the market, it takes a great deal of effort to decide which one of them would be best deemed for your needs. Both free and paid VPN options are available, but we would advise you go with the VPN service that offers a free trial. Once you're satisfied after using the free trial of a VPN, you can also opt for its premium version and avail its other exciting features.
After testing out all the services, we managed to sort a list of best VPN providers offering a free trial to its users. Let's take a quick look at them.
FalcoVPN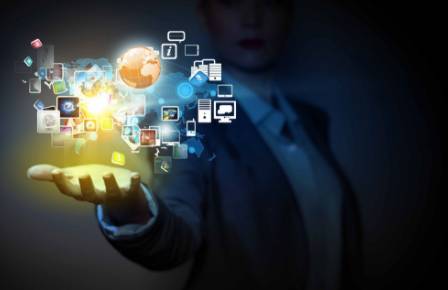 FalcoVPN has topped the list because it offers a ceaseless free VPN trial with absolutely no limitations on bandwidth or time. Despite being a new entrant of the VPN industry, it has garnered users' attention who've only been raving about how incredible this VPN service is. It's considered a best free VPN option that works super-fast on all the platforms including desktops, mobile phones, and tablets. Offering multiple secure VPN protocols, it protects a user's online privacy with its robust encryption ability, keeping their internet traffic anonymous and secure. Having servers located in different countries, FalcoVPN offers rapid connectivity speed to its users. It maintains a strict no-logs policy, claims not to show any ads and also does not secretly muddle with their users' web browsing history.
NordVPN
Headquartered in Panama, NordVPN has been in the VPN business for almost a decade with more than 500 server locations spread across 58 countries. The durable encryption parameters of this VPN service allow users to maintain their online privacy and experience internet freedom without any fear of being tracked or monitored by an entity. Moreover, you can anytime bypass geo-restrictions, watch your favorite content or visit blocked websites with the help of NordVPN. By offering a free trial period of 3 days, this VPN provides you access to all of its servers. Additionally, there's also a 30-day money back guarantee being offered by NordVPN in case you decide to opt for its premium version. However, a 3-day free trial will be sufficient to understand the mechanics of this VPN.
VyprVPN
Like NordVPN, this VPN also offers a 3-day free trial to its users but if you're looking to go for its premium version, then you will be in for a treat because apart from the other VPN protocols, it has a Chameleon technology which leverages the encryption offered by OpenVPN. The reason we would also recommend VyprVPN is because it owns all of its global servers – unlike a few VPN providers who rent their servers – thus, having a total control over user data. This VPN does hold some information about its users, specifically the source IP address, the IP address assigned by them to their users, the start and end time of the connection, and total bandwidth used, but since its headquarter is based in Switzerland, no jurisdiction can get their hands on the users' data even via court orders. Like most of the VPNs, it also supports all the platforms including Windows, Mac, iOS, Android, and Linux.
ExpressVPN
This VPN is one of our highly-recommended VPNs because it offers super-fast connectivity speed and strong encryption power assuring online privacy, safety, and anonymity. Like FalcoVPN, ExpressVPN does not offer any free trial exactly but has a 30-day money back guarantee that not only provides complete access to all of its 1000+ servers located across 94 countries but also gives an unlimited bandwidth. It readily bypasses the geo-restrictions and gives an access the blocked content as that available on the Netflix. Moreover, it also allows users unlimited torrenting without facing any hindrance. Interestingly, there's also a kill switch implanted in the service that brings the internet traffic to a sudden halt if the connection drops in the middle. ExpressVPN does not retain any users' data except for dates when connected to the VPN service, selection of the server, and the total bandwidth used. Platforms including Mac, Windows, Linux, Android, and iOS are all supported.