Most people will probably only know YouTube to be the place to go to if they want to watch some free videos. It is never thought that YouTube can, in fact, provide some rather valuable insights to those who enjoy writing. Whether you are writing to advertise your work, or whether you are writing a novel. Whatever it is, you are sure to find a wide range of incredibly helpful insights.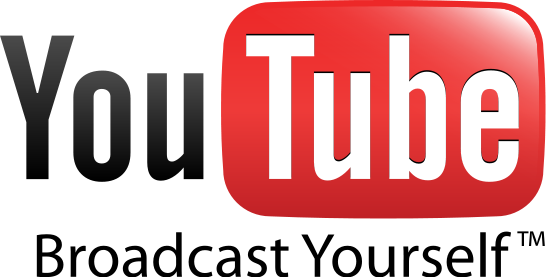 In this article, we will have a brief look at what some of the best Youtube channels are that will improve your writing. We hope these will convince you to check them out sometime.
WordNerds
WordNerds is a channel that has created about one thousand videos. You will find all sorts of videos on this great channel. You will discover that there are all kinds of different topics that are posted throughout the week. They are not posted on any set day but rather a different day at a time. You will find information about book recommendations right through to interviews. This channel also allows you to follow your favorite video's or blogs. Check back at WordNerds regularly and you will find something new every time.
Kim Chance
Kim Chance is a channel that will provide you with lessons on journalism and English that is taught in high school. One day Kim wanted to show the students she taught how enjoyable writing and reading can be. At the moment Chance is looking for a representation for a YA novel.
This novel is called Keeper. Kim also creates her own videos that come with instructions about how to write well, how to use the correct grammar, and how to go about marketing. She also provides advice about publishing.
Chris Fox
Chris Fox's channel provides information about how you can turn yourself into a business-minded writer. He also teaches you about how you can become more productive. It does not matter if you are editing, or if you simply need to become motivated. Whatever the case, Fox will teach you how you can get your work out there. He will show you how your work can get to people who will enjoy reading it.
Rachael Stephen
Rachel Stephen has a Scottish background. She has written many novels. Those who know her say that she is very quirky and funny. Her channel provides honest and empathetic advice that can help you get what you need to be done. In fact, she would make a great accountability buddy if you need one. Rachael will understand when you find writing difficult. But she will also get you motivated again very quickly.
Bookishpixie
This channel is owned by Ava Jae. Ava loves writing book. Some have described her as nerdy and awkward. Jae has had years of experience of being a YA author, assistant editor and a freelance editor. Ava provides a wide range of advice on many writing topics. All of her advice not only is encouraging but it is also honest and positive.
Katytastic
Kat O'Keefe is the owner of this channel. Here you will find tons of videos about writing. You will find videos to do with micro advice, including the choices of your word. Many have said that Kat's personality is very upbeat and she has fantastic humor. You will find yourself wanting to view the videos again and again because they are designed to be great fun.
These are just a few of the many different YouTube channels that are sure to improve your writing, also you can use Edusson help guides. To find out more about these channels the only thing left for you to do is go and check them out for yourself.
You never know how much you just might learn. Go on, you know you want to.