Intro
We are influencers and brand affiliates.  This post contains affiliate links, most which go to Amazon and are Geo-Affiliate links to nearest Amazon store.
BIOSTAR TB250-BTC Introduction:
Last time we saw a huge spike in the price of bitcoins, it was back in 2013 where the price of bitcoin reached almost 1000$+ from a few hundred. And recently, we see another huge spike in the bitcoin price, and this time, it's the highest the bitcoin has ever gone. Right now, 1 Bitcoin is sitting at about 1800$+ at the date of review.
Moments like these are golden times for motherboard makers to introduce their all new bitcoin mining motherboards. And BIOSTAR saw the opportunity and didn't stay behind and introduced their all new range of Bitcoin mining motherboards for both Intel and AMD CPUs.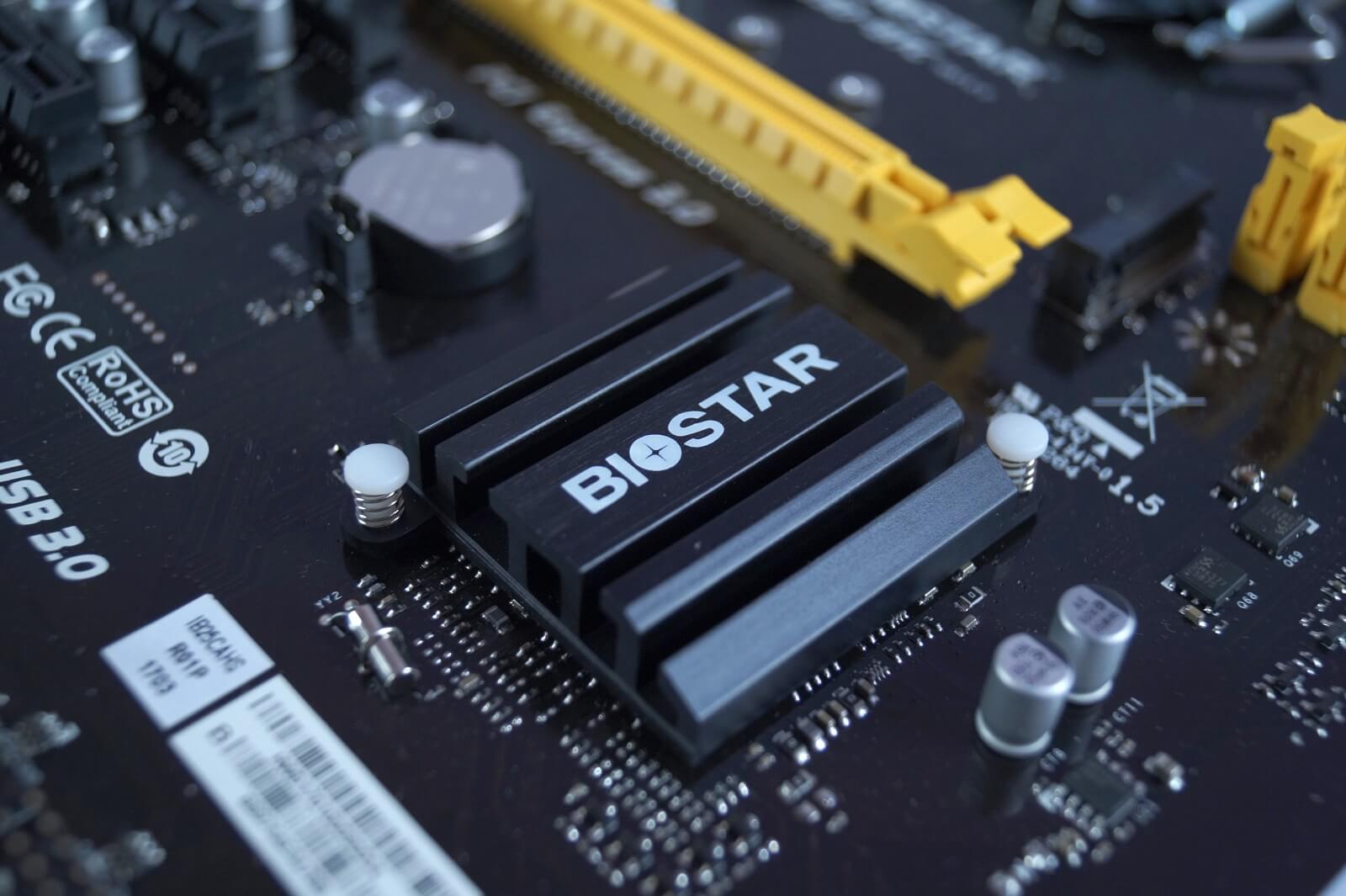 Today, we are going to take a look at the BIOSTAR TB250-BTC. This is an Intel B250 chipset motherboard, supports both 6th and 7th Gen Intel Core I series CPUs, support up to 6x GPUs and up to 32GB of DDR4. BIOSTAR TB250-BTC is one of the most up-to-date mining board available on the market right now, as not only it supports the latest generation of Intel CPUs, it also features m.2 SATA drivers.
Following are some of the BIOSTAR TB250-BTC  features:
AudioArt Capacitors:
PRO series comes with Nichicon high-end audio capacitors. Nichicon Capacitors offer artistic-like sound resolution and Hi-Fi audio amplification effect, making your room a live concert.
DX12:
DirectX 12 introduces the next version of Direct3D, the graphics API at the heart of DirectX. Direct3D is one of the most critical pieces of a game or game engine, and we've redesigned it to be faster and more efficient than ever before. Direct3D 12 enables richer scenes, more objects, and full utilization of modern GPU hardware.
PCI-e M.2 32GB/s:
PCI-e M.2 32Gb/s is the latest storage interface; it delivers the highest bandwidth and lower latency. It's 3 times faster compared with PCI-e M.2 10Gb/s.
PCI-E Gen 3.0:
PCI-E 3.0 is the next evolution of the ubiquitous and general-purpose PCI Express I/O standard. At 8GT/s bit rate, the interconnect performance bandwidth is doubled over PCI-E 2.0, while preserving compatibility with software and mechanical interfaces.
Moistureproof PCB:
The popularity of PC usage and working environment is getting deteriorating and moist(rural, coastal, etc.). The PCB will be oxidizing easily by damp or absorbed moisture, and ionic migration or CAF (Conductive Anodic Filament) will be generated. Moisture-proof PCB meets high density and high-reliability requirements for moisture proof.
Tough Power Enhanced:
To ensure the longevity of motherboard, PRO series with Tough Power Enhanced can endure massive electric current and ensure full energy output without additional energy loss, just like a super man protecting your PC system.
Super Anti-Surge Protection:
BIOSTAR exclusive Anti-Surge design provides the best protection of board and extends the product life. Having the latest model of "Transient Voltage Suppressor" on- board can effectively protect the board circuit, reducing the shocks caused by ESD as well as other damages arising from overvoltage transients to enhance system durability.
OC/OV/OH Protection:
All BIOSTAR special circuit design detects overvoltage conditions and prevents voltage surges from spreading in real time. It also actively cuts off the overvoltage supply to protect your system. Over current protection, avoid motherboard from damage when doing overclock or an unusual current import. Over heat protection, avoid motherboard & CPU from burning when exceeding the temperature limitation.
Intel B250 Chipset:
Give your small business a boost with the Intel® B250 Chipset and the 7th Generation Intel® Core™ processor. The Intel B250 chipset provides you with the power and performance you need for your small business.
We are influencers and brand affiliates.  This post contains affiliate links, most which go to Amazon and are Geo-Affiliate links to nearest Amazon store.
Hi, I'm Ahmed Kazim and I've been a gaming freak since like 7-8. I'm also a geek-o-nerd who keeps looking around for latest development in hardware/tech/gadget industries so expect some quick news from me. I'm also interested in anime (Japanese animation) and can't stand a day without music and gaming.