Test System and Methodology
Test System Specification:
Motherboard: BIOSTAR TB250-BTC
Processor: Intel I5 6600K stock
RAM: Apacer Panther Rage DDR4 16GB 2400MHz (underclocked to 2133MHz)
SSD1: Apacer AS720 240GB
SSD2: PNY Optima 120GB
SSD3: Kingston SSDnow V300 120GB
HDD: Seagate Barracuda 1TB 7200RPM 
GPU: MSI R9 280X 3G
CPU Cooler: Noctua NH-C14S
PSU: Chieftec Nitro 1200W 85+ bronze
Chassis: Thermaltake Core P3
GPU Driver Version:  17.5.1
Bios Version: B25CF503.BSS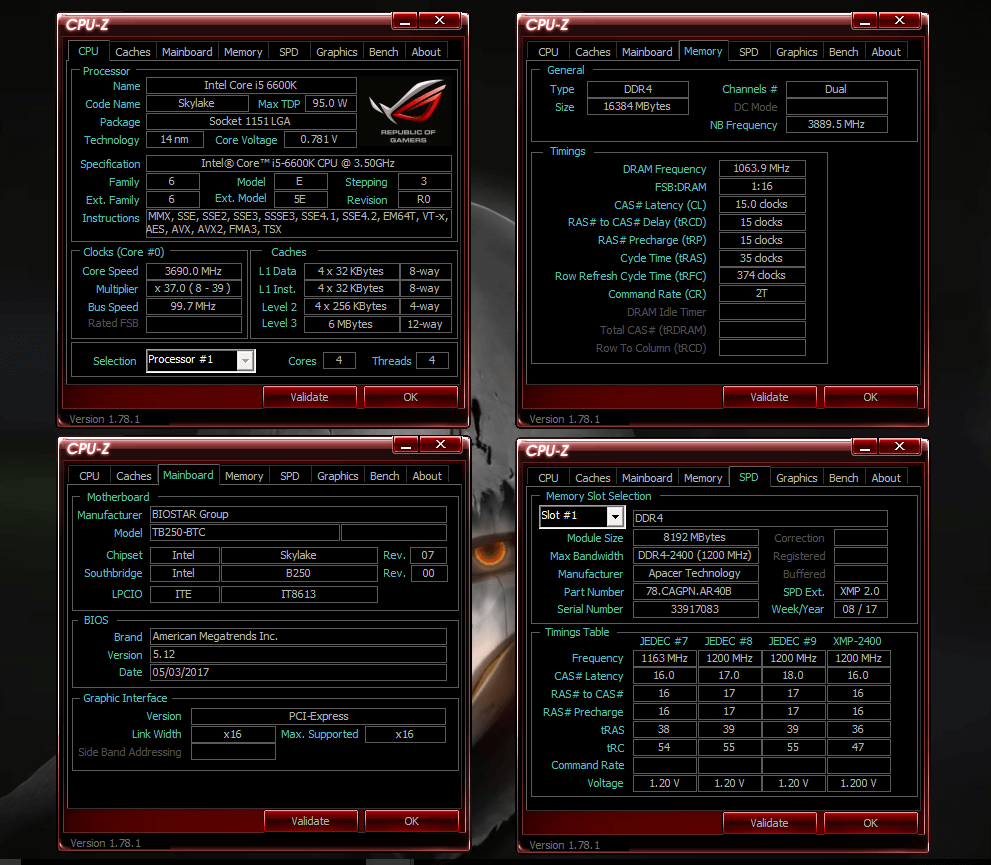 Methodology:
Even if the board is aimed towards cryptocurrency miners, it should be able to provide good regular use performance, so we took it through a various test. All the benchmarks were run on the Intel Core i5 at stock speed while the RAM was underclocked to 2133Mhz as the board only supports DDR4 RAM up to 2133Mhz on 6th Gen Intel Core I series processor.
As for comparison, we used the Asus Z170P motherboard with the same CPU at the stock clock while we also underclocked the RAM to 2133Mhz and same clock speed to make the benchmarking results fairer.
As for benchmarking, we used various software to check out the performance of the motherboard in all section.
Software include PCMark 8, FireStrike, WinRAR, Super PI/Mod 1.5 XS, PerformanceTest, CrystalDisk, Aida64 Extreme, MaxxMem, Thief, Bioshock Infinite and Tomb Raider 2012