Performance
Benchmark:
System: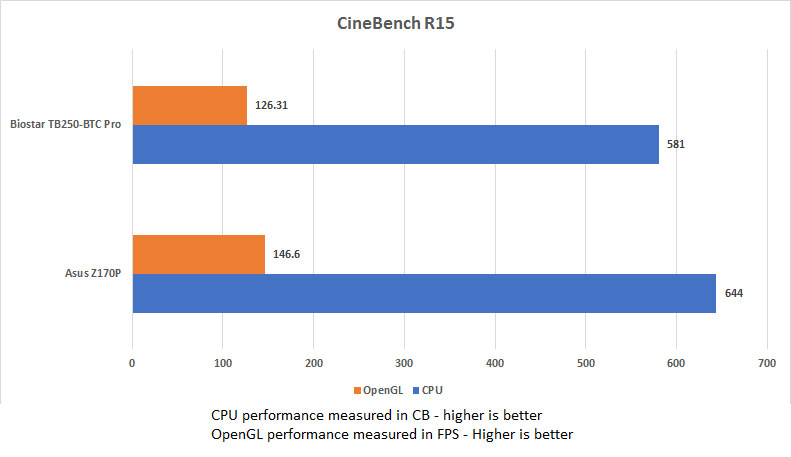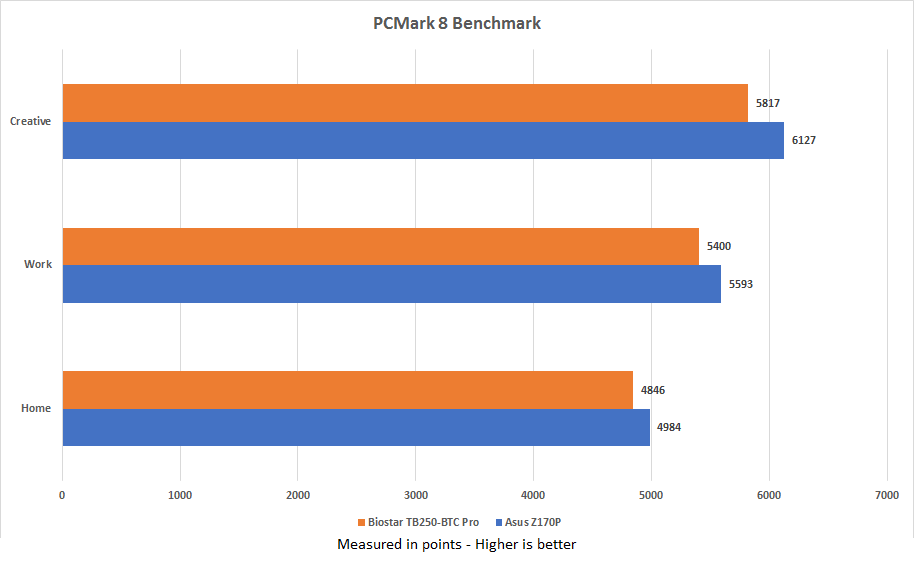 In the CPU department, the Asus motherboard took the lead in all the benchmarks.
Memory: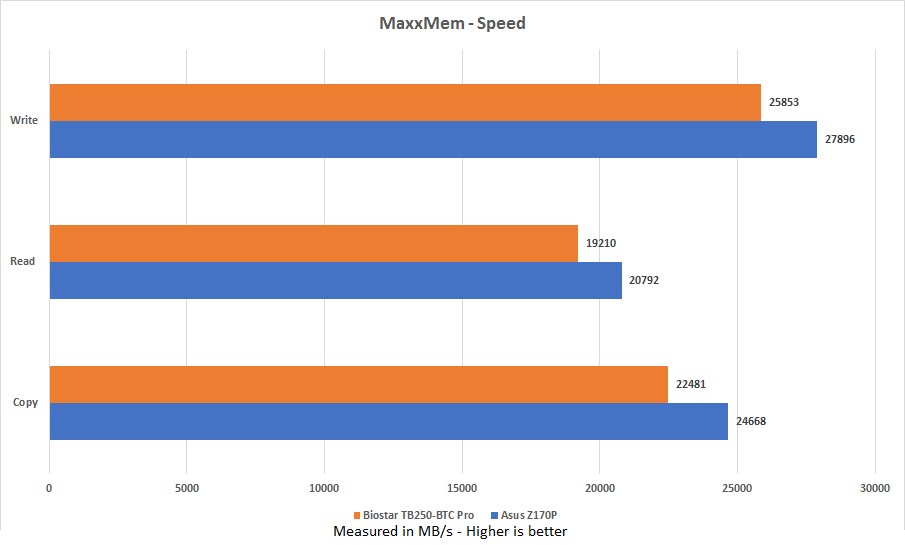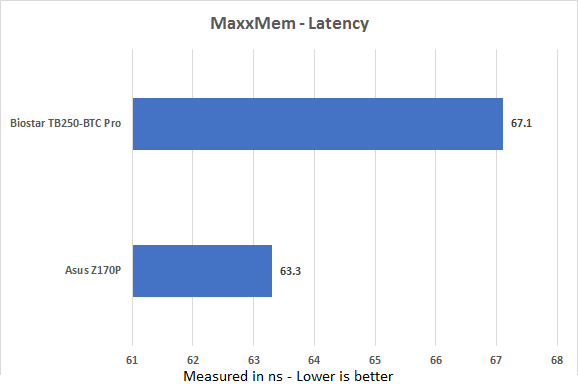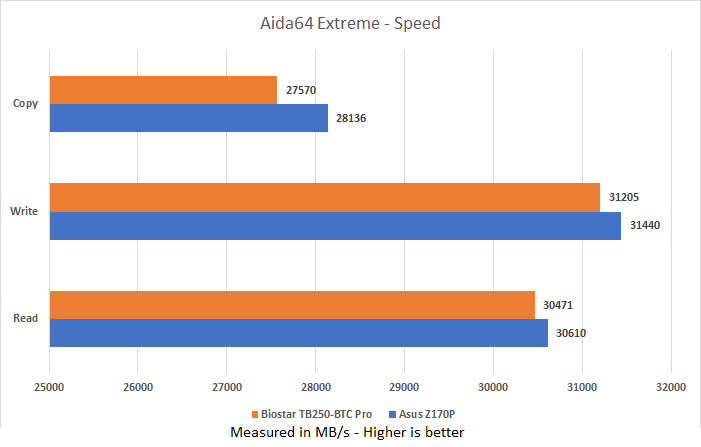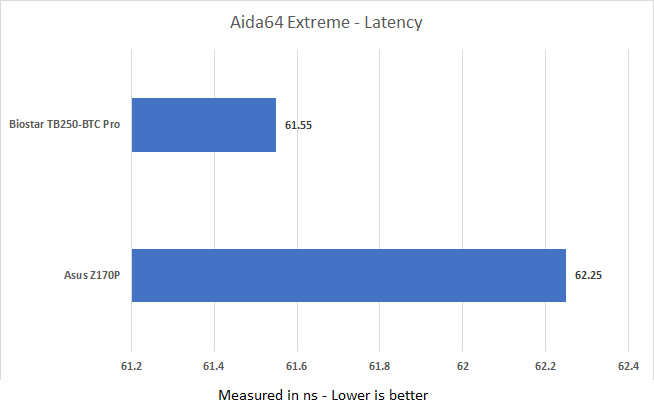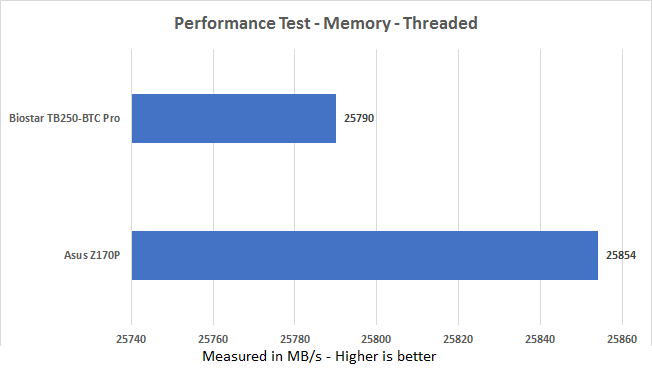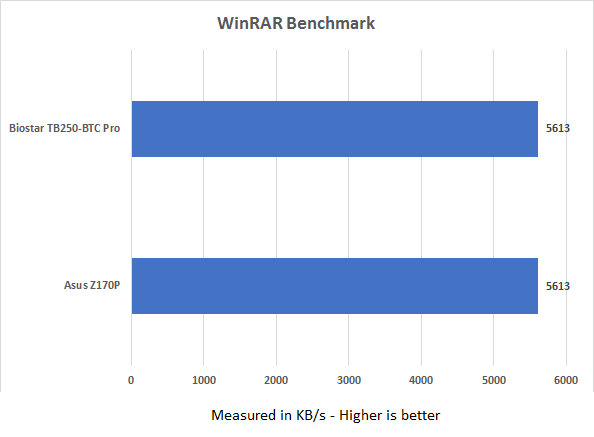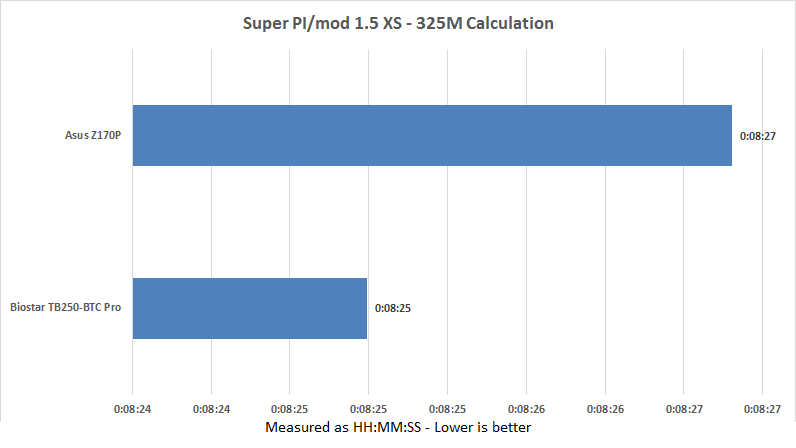 In the memory department also, the Asus board took the lead in almost all the benchmarks except for the Super Pi and the Aida latency whereas in the WinRAR benchmark, we saw no difference in the performance.
Games: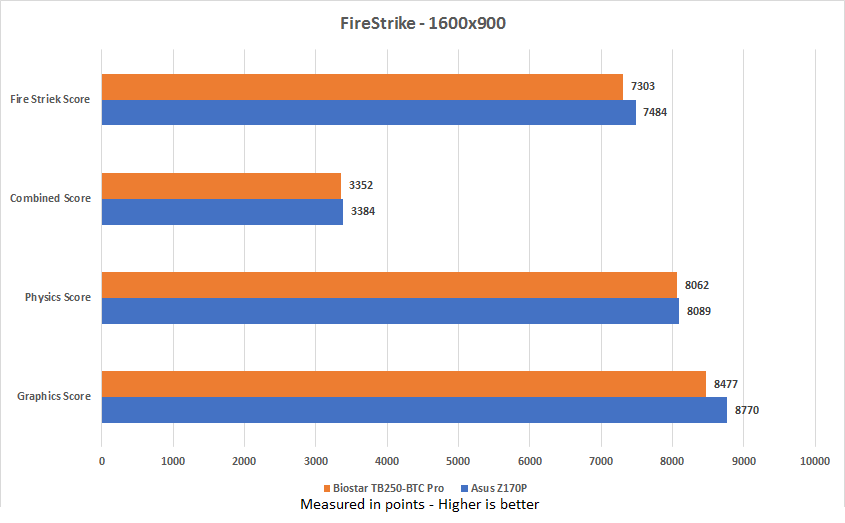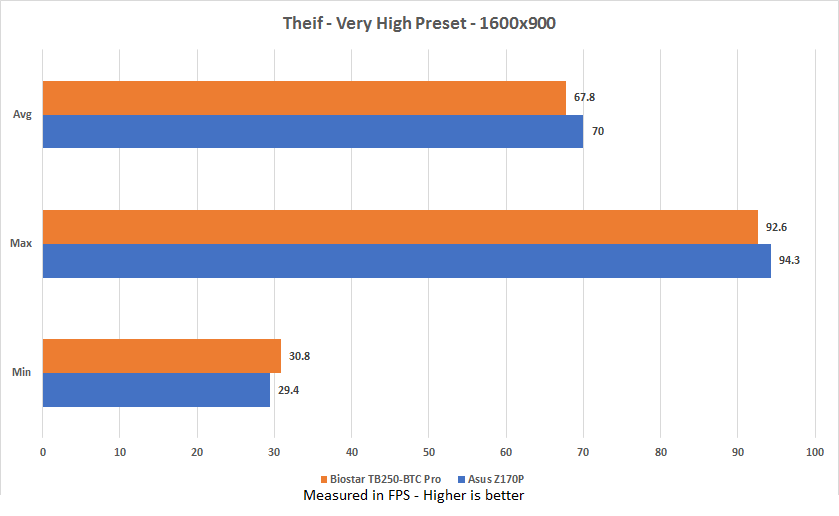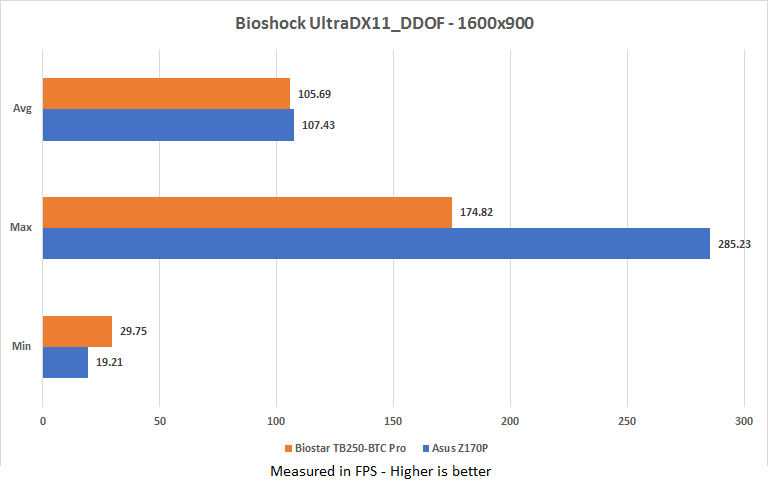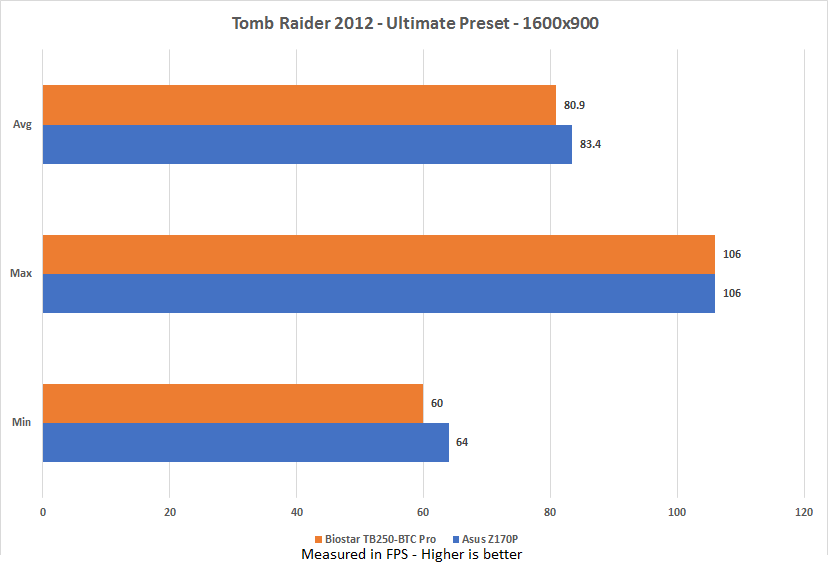 In gaming sector, we once again have the Asus board in lead, but we can see that the average FPS gap isn't too big in both the boards.
Storage: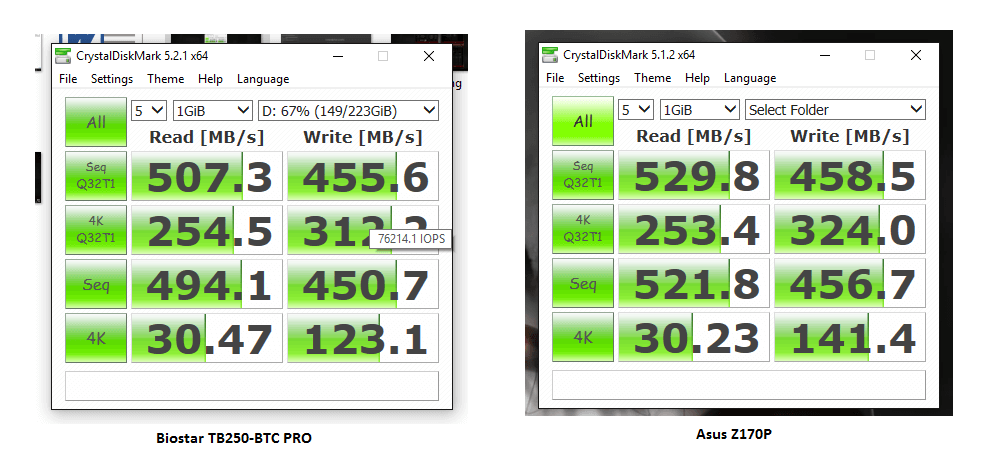 In our storage test, the Asus Z170P motherboard took the lead in most situations but the BIOSTAR board once again isn't that far behind.