Blog Engage is having a sale right now where members who purchase the platinum membership at $9.99 per month get 2 months for free (3 months for the price of 1).  I wanted to show my fellow bloggers the benefit they get from this service and how your investment of $9.99 for your first month immediately gives you $80+ worth of benefits you can start using instantly.
Social Media Promotion Credits
By signing up for the Blog Engage RSS Syndication you immediately get 1,500 EasyRetweet credits and 1,500 JustRetweet credits.  You can use these credits to promote your blog posts, articles, affiliate products on social media which can help you get an immediate boost in traffic and potentially sales.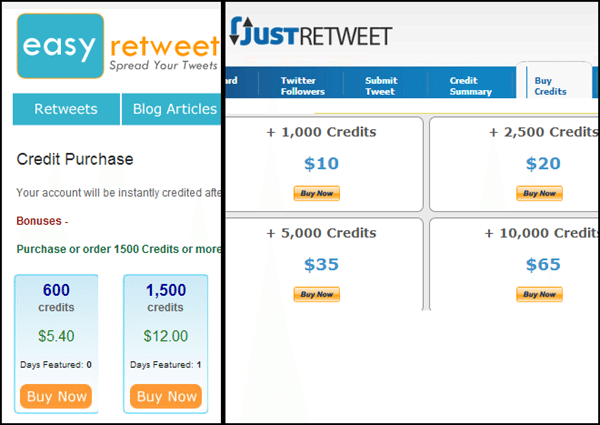 If you wanted to buy credits from EasyRetweet and JustRetweet directly you would be paying $12.00 for 1,500 EasyRetweet credits and $10 for 1,000 JustRetweet credits.  So right off the bat signing up for a Blog Engage Platinum RSS Syndication membership for $9.99 gives you $27 in social media promotion credits (I am estimating $5 for the additional 500 JustRetweet credits).
Immediate Net Benefit: $27.00 in Social Media Sharing credits via JustRetweet/EasyRweet
Content Syndication (3 Feeds)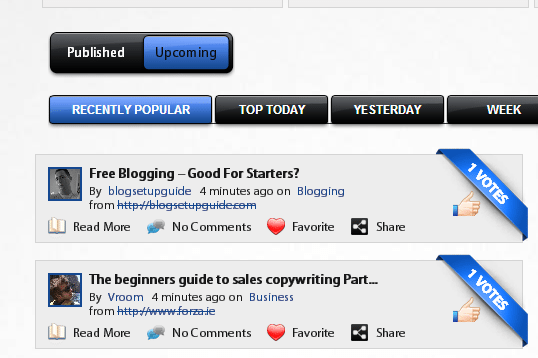 You get 3 RSS feeds that syndicate their content into the blog article directory.  Now with Google's updates over the years lets remove the "backlink" benefit.  Because there isn't as much as their used to be.  What you do get is more exposure, I have actually had one of my article search terms rank higher when I searched for keywords on one of the Blog Engage article directories than my original article.  Your article submitted in the BlogEngage directories gives you exposure to other bloggers who will see it on the upcoming article list, homepage if voted up there and it is broadcast on Brian's and the BlogEngage Twitter and Facebook pages.  So your article is getting more visibility and social media exposure instantly.  Your article also gets published to Blog Serp and Top Blogged.
Even if you lowball value this exposure, let's say 1 other blogger retweets/shares/votes your article and let's say you get an extra 100-200 visits per month to your blog.  Let's put an average price benefit of .01 cent per extra PageView you get.  This is now at least $1-$2 per month benefit just from this extra exposure.
Net Benefit:  $2 per month in article exposure in the BlogEngage Network and Social Media networks per feed and you get 3 feeds with the Platinum RSS Syndication service.
AdSense Revenue Program
You can monetize your own articles that are in the BlogEngage Syndication directory, this means you gain a share of revenue for your ads displaying on BlogEngage.

Now this will be subjective to how many articles you have in the directory, how many views/clicks they are getting so it is hard for me to put a price benefit on this. I have earned $4.45 in AdSense revenue over the last 6 months just from BlogEngage.  So let's round low and say this is a .25 cent per month benefit maybe?
Net Benefit:  .25 cents per month+ AdSense revenue?
Free Marketing eBook
You get a free copy of SEO Marketing by Brian Belfit which may give you some additional tips and benefits to monetizing your sites.  Lets say this would be a $5 benefit pricing the eBook at $5 in benefit.  And this is lowballing it in my opinion, many bloggers offer similar eBooks for more.
Immediate Net Benefit: $5 SEO Marketing eBook
Blog Engage Facebook Group for Networking and Support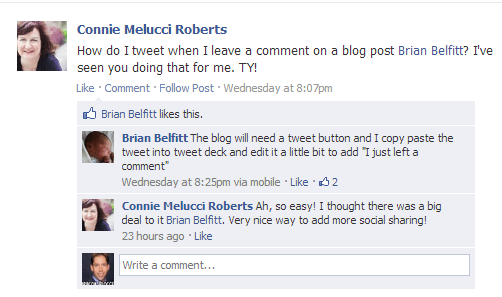 The Blog Engage Facebook group is a great place to introduce yourself and network with other bloggers.  All new members are invited to join and you get to introduce yourself and your blog right off the bat, feel free to ask for people to review your blog theme, ask any questions about blogging, WordPress, SEO, plugins…etc and you are sure to get support and help from peers who learn, grow and share.  I am also one of those who contributes and assists others who need help in the Blog Engage Facebook Group, so I know what I charge for blog consultation and can tell you I probably put in about $50-$100 per month of my own services into helping others in the Blog Engage community for free.  This isn't counting other bloggers who take the time to comment, investigate problems, offer solutions and suggestions as well.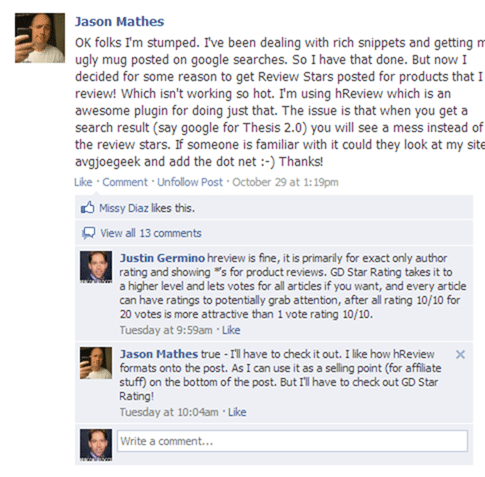 Now, obviously with any Facebook group you can't guarantee support but there are some great people and bloggers who enjoy helping, sharing there and I value this service being worth $10 per month at least.  There are other networking and intangibles too that if you are a social, and enjoy building relationships you can get enough benefits that you have a hard time putting a price on.  Peer business relationships and communication is priceless.
Net Benefit: $10 per month from the communication, information and support potential.
In Summary
If you add up all the benefits and consider that for November only you get 3 months of the Blog Engage RSS Platinum Syndication service for $9.99 in my estimation you are getting the following immediately for $10.
$27 in Social Media Credits
$30 in Networking/Facebook Support
$18 in article promotion/impressions (assuming 3 feeds syndicating)
$1 in potential AdSense Revenue
$5 SEO Marketing eBook
$81 in features/benefits for your $9.99 first month purchase!
Now, here is a little tip I am going to tell bloggers on how you may be able to make that $9.99 back within 24-48 hours if not much more.  Sign up for the Blog Engage Platinum RSS today and contact Brian, Sign Up for right away and get your 1,500 EasyRetweet and 1,500 JustRetweet credits and create catchy and engaging promotions for your best selling or highly valuable affiliate marketing products.  If you just make 1-2 sales you probably made your money back in your first day if not much more.
What are you waiting for, I want to hear from you.  Tell me what you did after you signed up, what you promoted on EasyRetweet and JustRetweet how many retweets it collected and if you netted any sales on your first few days signing up!
If you have just $10 to test out a new method to raise your blog's awareness, build links, get tons of social media shares and promotion, and be able to network with other truly fantastic bloggers then this minor $10 investment could really be of benefit.  You won't find a better way to spend $10 on promoting your blog, trust me!
Make Some Extra Money Marketing Blog Engage too!
I have been a Blog Engage customer since December 2010, and was the first one to be part of the RSS Syndication program.  I enjoy the networking with peers and watches some amazing new bloggers join the network over the years.  Some of these newer bloggers I first met and networked with on Blog Engage include Jason Mathes from Average Joe Geek, Missy Diaz from G34 Media, Salman Baig and Garen Arnold from Blog Setup Guide.
I enjoy meeting and helping other bloggers and I find more new bloggers to help and network on Blog Engage than any other network I belong to.  This is why I promote Blog Engage via the Affiliate Lights program.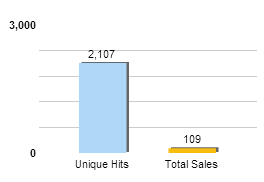 You can see I have a pretty good Unique Hits to Total Sales ratio, and I have never had anyone tell me they were unhappy with Blog Engage.  This isn't a network that you get out of it what you put into it, and many of the most active users can tell you about benefits above and beyond what I have even listed here.

If you join AffiliateLights with the banner above, you can get commissions on everybody who signs up for Blog Engage under your account. This equals monthly payments if they sign up for the RSS Syndication service.
I make nearly my own RSS Syndication subscription back in earnings myself!

Ask me any question about Blog Engage here and either I or Brian will answer to help.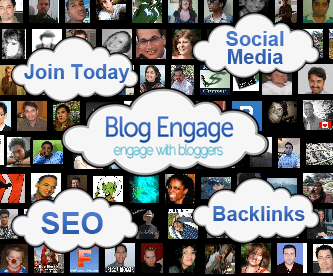 -Justin Germino
I have been obsessed with computers, tech, gadgets and games since the early 1980's having grown up on the Commodore 64 and Amiga computers.
By day I work in the IT Security Industry and have been in IT for over 20 years. On my spare time I am a Vlogger, Blogger, Streamer, Gadget Reviewer, affiliate marketer, influencer and entertainer. I am also an avid movie fan, TV Show fan, Anime fan, video game fan and fan of trying anything and everything new.