For those who don't know Blog Engage is a platform that is constantly evolving and growing that bloggers can leverage to not only increase blog traffic but also do the following:
Syndicate Articles
Gain Backlinks
Earn from AdSense
Increase Social Media Awareness
Gain Insights and Support
Network
Earn Money from Affiliate Sales
How Does Blog Engage Basically Work
If you just sign up for a standard Blog Engage membership, like many other article submission directories you submit your article links and they syndicate summaries only to avoid duplicate content while sharing your articles across not only the whole network, but when the articles are published they are shared across several social media platforms including Facebook and Twitter for example.  This in itself is only a single lifetime membership fee and does require quite a bit of manual work to syndicate your articles manually, optimize the tags, description, title…etc.  The benefit is decent but a fraction of the benefits provided by the RSS Syndication Service which I have been leveraging since December 2011.
Note that the Blog Engage Membership comes with 3,000 JustRetweet credits which gives you a huge head start to share your articles on social media and have them shared by others.  This by itself is like a $10.00 bonus in itself and is well worth it for a service that will increase website visitors.
Blog Engage RSS Syndication Program and Benefits
I have done previous articles showing that I have 22,000+ backlinks to DragonBlogger.com as a direct result from the RSS Syndication program and this doesn't even touch the amount of retweets and shares that Blog Engage offers you with its dlvr.it integration services and sharing on their Facebook fanpage and in Facebook groups.
Blog Engage sharing alone gets an average of 20 additional social media clicks per article from Twitter, and this does not include the traffic I get from referrals.  I did an analysis of all traffic sent from Blog Engage over the past 18 months and guess what?  Blog Engage sends traffic that has a higher average duration per visit and lower bounce rate than any other referral source for my blog.  Also, 46% new visits shows that many Blog Engage members who read your blog come back which is why the new visitor rate is lower than average for me as well.

Blog Engage 18 month visit
BlogEngage makes me some money too, the AdSense income it brings in helps offset the cost of the RSS Syndication fee.  I created a separate URL Channel in AdSense for BlogEngage you see that my BlogEngage AdSense earnings were more than my earnings for my Poetry blog for the month of in this date range report.  BlogEngage in fact earned almost as much as my personal blog in AdSense for the same date range.  The more articles you feed into BlogEngage the higher your AdSense earnings may be since that is more indexed articles and content for others to view.
Another reason to use Blog Engage RSS Syndication over the basic package is to save time on submitting articles, I have about 5 blogs that syndicate to Blog Engage, by auto syndicating them this frees up more time so I can do more engagement on the Blog Engage and Social Media networks instead of manually submitting the articles.  This engagement is valuable and helps me learn about other bloggers, share advice, help solve problems and even poll for answers to my own problems.
Blog Engage also has a new look and feel for 2013 and you may have already noticed that Blog Engage underwent a complete theme revamp for this year.  The New Blog Engage is lighter, faster loading on mobile devices and much cleaner than the old interface.  The top headers for categories works properly finally and you now have top stories, publishes and comments right in the sidebar instead of having to scroll down to the footer in the last theme to see them.  Blog Engage also no has re-introduced the ability to vote down articles and not just vote them up.  This is Reddit style voting where users can now vote whether articles deserve to be front page material or vote them down if they don't think they belong on the front page.
It's All About the Bloggers
Blog Engage gives you access to other bloggers for support, peer reviews, brainstorming and more.  Say you are a new blogger and you really want to bring your site up to snuff or you want to learn more about how to do something in WordPress, what other people are doing to help optimize keywords for their articles, videos or so much more.  By being part of the Blog Engage Network you have access to the Blog Engage Facebook group where you post questions, and engage with other bloggers.  This isn't your typical Facebook group where people just spam links, you can't spam links other than introducing yourself and your blog homepage for review the first time you join.  Instead you participate, network and share information.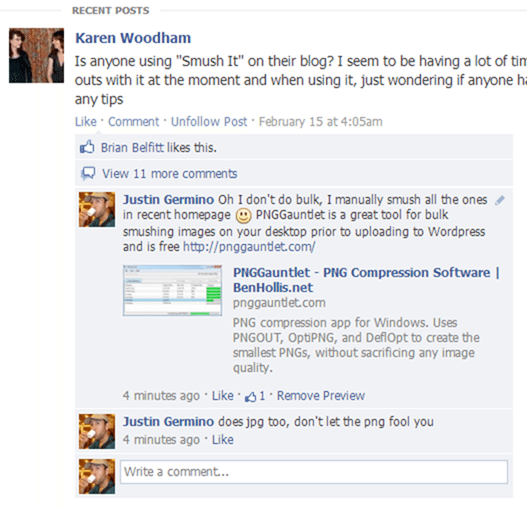 Ask any questions about blogging, design, WordPress, SEO, social media and chances are someone will volunteer to assist, help or otherwise point you in the right direction.  This is much better than a shotgun approach and some of the advice, feedback you would receive many companies pay consultation fees for!
Blog Engage is a network and a platform, not just an article directory site.  Brian the owner is constantly focused on 1 thing (How to get more benefits and return for members).  This focus means he never stops working and trying new ways to bring value to it's members, his latest experiment is giving away full blog posts and showcases while promoting members as the sponsors so they get to grow their social media following and gain backlinks while giving away a spotlight to a company, service or another blogger who wants to be in the spotlight in a Blog Engage article dedicated to their site.  I even entered to see if I can win some spotlights for my smaller blogs.
Finally, Blog Engage can pay for itself.  Let's say you don't have the cash to sign up for Blog Engage right now, let's say that you have a hard time with the monthly fee.  Why don't you just simply earn it?  Affiliate Lights is the affiliate network Brian put together to help market his Blog Engage platform and other services.  You sign up for affiliate lights for free today, help promote Blog Engage with a banner advertisement or link using your referral URL and you can quickly earn your Blog Engage membership.
My Affiliate Lights and Blog Engage referral pretty much covers my entire RSS Syndication costs, so it is a platform that pays for itself for me.

If you look at the sales to hit ratio, it has a really good % as well at about 5% for me which is much better than the average 1-2% sales rates.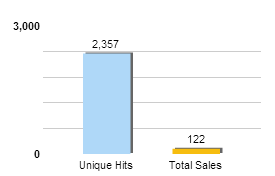 With Affiliate Lights you get 25% commission on the sale, and this is recurring commission for an RSS Syndication customer, so every month they remain in the RSS Syndication Service is earnings for you.  You also get $10 just for signing up and can cash out when your balance reaches $50.00 which is paid via Paypal.
If I didn't break down enough information for you in this article, I also recommend you read my comprehensive break down of how Blog Engage provides a return on investment which shows you all the services and estimated monthly value for each part of the Blog Engage RSS Syndication Service.
In Summary
I think bloggers should consider using Blog Engage no matter what blog platform they use, (Blogspot, Tumblr, WordPress.com or self hosted WordPress) and no matter what topic their blog is about. There are financial blogs, technology blogs, blogging and seo blogs, food bloggers and more.  You will get more engagement and peer interaction than services like Bloggers.com and some of the other ones that fell by the wayside over the years.  Price is also a concern, I know many bloggers have very little income and expenses are hard to justify.  This is where I suggest you maybe do a little bit of affiliate marketing with Affiliate Lights, look around for Blog Engage membership giveaways or even contact Brian over at Blog Engage and see if you can work out some other way to trial the program or exchange services in exchange for a membership.
I consider Blog Engage a 4 star service out of 5 stars and Blog Engage is a great way to promote your blog as well as it works for increasing your website visitors and visibility of your site to others in the blogging community.  The only thing that prevents me awarding a 5th star is that the service will get better as it's network grows, the more following, social media reach Blog Engage has the more benefit it will have for the members and bloggers in the service.  So if your article is shared to over 25,000+ social media fans now, this could be 100,000+ next year for example.  I should note that many bloggers share Blog Engage articles on their own networks if they are of high quality and especially if they reach publication, so I am considering the multiple shares you get from more than 1 member of the network too.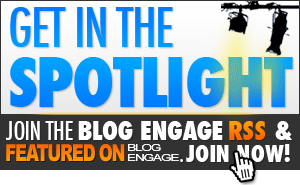 I have been obsessed with computers, tech, gadgets and games since the early 1980's having grown up on the Commodore 64 and Amiga computers.
By day I work in the IT Security Industry and have been in IT for over 20 years. On my spare time I am a Vlogger, Blogger, Streamer, Gadget Reviewer, affiliate marketer, influencer and entertainer. I am also an avid movie fan, TV Show fan, Anime fan, video game fan and fan of trying anything and everything new.