I have been putting all that I can into promoting a guest article about blogging that I wrote for the Blog Engage May contest.  The Guest article is about how bloggers should inject personality into their articles that establish a connection with readers.  Readers get to know "who" the blogger is and not just the information in the article, they learn to like your writing style, personality and therefore follow your site because they like "you" as a blogger.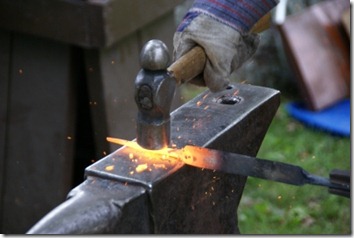 This type of interaction allows for greater connection with readers, and I encourage my fans to read my article over on Blog Engage and leave me a comment sharing your thoughts on blogging as well as some of your favorite bloggers:  http://www.blogengage.com/blogger/blogging-to-forge-a-connection-with-readers/
I need as many Retweets, comments and Facebook likes on the article as you can muster as I gain points for each comment, Retweet and Like of the guest article.  The winning prize is $250 cash, and I am hoping to win so that I can give back to my readers.
I appreciate the support from all my readers and fellow bloggers and if I win the contest, I am going to be giving away 50% of the prize money back in a contest on my own blog.
On another note, Blog Engage recently announced that they will be doing a contest every single month for the rest of 2011 and give away over $3000 worth of prizes by the time all is said and done.  Not only should you be signing up for Blog Engage (email me for an invitation contactme@dragonblogger.com) but if you are a blogger and you sign up for their RSS Syndication program you automatically get listed as a sponsor in every contest if you sign up with Gold, Platinum or Business membership.  I upgraded my plan to business membership a few weeks ago because of the value of this.  Not only do you get 6 article submissions and backlinks for every article you write you also get other bloggers writing reviews and articles about your site as a contest sponsor.  This is one of the best offers and with plans starting from $4.99 to $19.99 I highly recommend the Blog Engage RSS Syndication program.
-Dragon Blogger