When it comes to the different internet connections available for businesses, a fiber-optic internet installation is probably the best one that you can opt for as this technology has got a number of benefits which are especially related to businesses. Although this technology is relatively new, one may be left wondering whether or not the benefits outweigh the cons. Before choosing a particular internet connectivity option, you need to know if you're choosing the best one in the market. However there are too many businesses which have found considerable returns by investing in fiber internet connectivity. Would you like to know the benefits? Here are some that you may consider.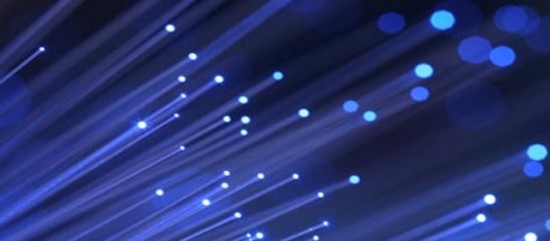 #1: Speed is the predominant factor behind its popularity
Fiber-optic internet connectivity is much faster than the highest-speed copper internet connections that you previously used. It offers options which range from 5 Mbps to 100 Gbps and hence when your business needs high need of accessing the internet, it shouldn't be subject to a slow internet connection. Research reveals that slow internet costs one week per year of productivity for the employees. Hence, you need to ensure you have the best internet connection at your office.
#2: Cloud access becomes easier with high speed internet
From data storage to customer relationship management, cloud is indeed a necessary business tool for hosting and other tasks. 84% of the business organizations currently use cloud computing in some or the other form. The bandwidth and speed capabilities of fiber internet usually mean fast access to your applications and data that you have stored in cloud. With fewer delays, your business can benefit through improved performance and communication.
#3: Advantages of considerable reliability over traditional copper connectivity
The fiber internet connectivity offers considerable advantages of reliability as compared to the traditional copper internet cable connections simply due to the fact that fiber is a sturdier material than copper. Fiber optic internet is not at all vulnerable to bad weather conditions which in other cases can damage the copper cabling. Fiber is even resistant to electrical interference unless you cut the fiber. When you opt for unreliable connections, it can cost your business big time. Reliability is a must especially when your company needs to communicate through telephone for business operations.
#4: Cost savings is a big consideration while choosing internet service
High speed internet is usually considered to be a productivity tool for most businesses. In case your business suffers from poor connection due to poor weather or your geographical location, you could possibly lose thousands of dollars. As according to the fiber internet prices, you can even save enough of your business costs by connecting your business with the most reliable internet connection.
So, are you ready to invest in fiber connectivity? If answered yes, get quotes from several providers and start enquiring about the plans and the prices that you may have to pay for them. Compare and contrast the plans before selecting one.