We are influencers and brand affiliates.  This post contains affiliate links, most which go to Amazon and are Geo-Affiliate links to nearest Amazon store.
Need to change the boot order on your computer? From time to time, we need to make sure our computers are booting from a source that is not our internal drive. This could be a recovery disc, a USB install of another OS, or even running another utility. Your computers BIOS may not be set to read from these by default or at all and now, that needs to change. No worries! This short article gives you a quick and dirty step by step to set and edit your computers boot order.
NOTE: It's always a good idea to verify this procedure by visiting your motherboard's manufacturer's website for detailed and BIOS specific steps. This is a guide that will guide you in the general steps you will need to take.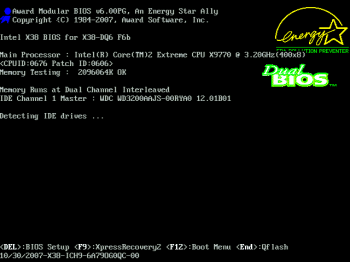 First, you want to turn on or restart your computer. You should see a message during the POST about a specific key to push, which is usually DEL or F2 "enter SETUP". Go ahead and press this button and wait. In a quick moment, you should load in to the BIOS Setup Utility.
With most standard BIOS, the menu options will be listed horizontally across the top of the screen. You should find the hardware and motherboard options will be listed in the center area of the screen, and the instructions for how to navigate around within the BIOS menu and how to make any changes. These options and instructions are commonly listed at the bottom of the screen. Using the instructions given for navigating around your BIOS utility, locate the option for changing the boot order. As previously mentioned, some options vary from manufacturer to manufacturer. You may find the menu option may be called Boot Options, Boot, Boot Order, etc and sometimes you will find it located within a generic titled menu option like Advanced Options, Advanced BIOS Features, options, etc.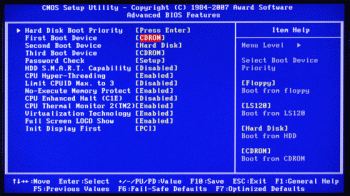 The order the devices will be listed in is the order your computer will look for the "boot order." This is where it will read information from first.  To change the device you will boot from first, just follow the on screen directions on the screen and it will explain how to change the boot order. Generally speaking, the boot order can be adjusted using the + and – keys on your keyboard. Once you have set the order, just save the information using the F10 key or whatever the BIOS specifies to save and exit. This will also restart your computer.
That's it! After your computer shuts down and then restarts, your BIOS will then attempt to boot using the boot order you just specified. If the first device is not bootable (such as your CD/DVD Drive), your computer will try to boot from the second device in the boot order (USB drive, Flash drive, etc) and so on until it gets the information it needs to start up.
What order do you usually keep your settings at? What reasons have you found that changing the default order has become a necessity?
We are influencers and brand affiliates.  This post contains affiliate links, most which go to Amazon and are Geo-Affiliate links to nearest Amazon store.
Brian Forge is in his early 30s. He is a veteran, writer, DJ, musician, techie, and an all around nerd with a lust for life.
He also maintains his own blog at http://brianforge.net