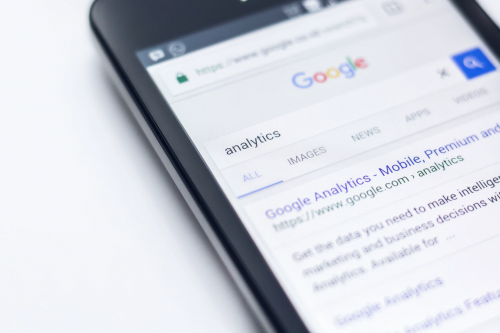 Keeping an eye on your website traffic is essential for measuring your performance and analyzing the effectiveness of your marketing campaigns. It helps you pinpoint the exact areas that need improvement and provides you with detailed insights into your site's visitors. Without monitoring your site traffic, you cannot know what your audience is looking for, and you cannot hope to address their wants and needs.
Now, to be efficient with monitoring website traffic, you need the right tools for the job. Check this traffic checking tool comparison for a quick overview of website traffic checkers, and read on to find the best solutions for your needs.
Monitoring Website Traffic – Things to Consider
Before we get into the top five tools for checking website traffic, it's essential to take a closer look into website traffic and what checking it entails.
In its essence, website traffic is simply the number of site visitors. A new site might have only a few monthly visitors, while an established one could handle hundreds of thousands of daily visitors.
While keeping an eye on the overall number of visitors your site gets is quite critical for gauging your growth, there are several other things you'll need to consider when monitoring your website traffic:
The number of unique visitors – this will tell you more about your reach and brand awareness.
Pageviews – it'll give you insight into the total number of pages viewed on your site within a certain timeframe, and it'll show you your most popular pages.
The average visit duration – you'll learn how long your visitors stay on your site.
The bounce rate – it will tell you how many visitors leave your site after viewing a single page.
Organic search traffic – gain insight into the number of website visitors who found your site via Google (or another search engine) search.
Other traffic channels – learn how many visitors you're getting from channels like Facebook, LinkedIn, or from referral traffic.
With the help of a good traffic checking tool, you'll get detailed information about each of these essential stats and more.
Analyzing the Competition With Traffic Checking Tools
Traffic checking tools are handy for measuring your own site's performance, but they can also help you monitor your competitors. The information you collect can help you work on strategies that would increase your competitiveness and ultimately improve your bottom line.
Using tools for checking website traffic of your competitors can enable you to:
Find out your competitors' most popular posts/products.
Learn about your competitors' strongest channels.
Examine the most relevant keywords for your niche.
Of course, you cannot just go to Google Analytics and start tracking your competitors' performance. You need to use unique tools to gather relevant data on your and your competitors' sites.
The Best Traffic Checking Tools to Use
Fortunately, there's no shortage of traffic checking tools you can use. The trick is finding the best of the best. So, check out the top tools to empower you with data and help you outperform the competition.
Ahrefs is among the most powerful SEO tools you can use for boosting your traffic. It has extensive capabilities, and its traffic checker will tell you all you need to know about your or your competitors' sites.
You'll get detailed stats about your monthly performance and a clear breakdown of where your traffic's coming from. Additionally, you'll see which keywords and backlinks are responsible for bringing you the most visitors.
The only drawback is that Ahrefs can put quite a dent in your budget.
SimilarWeb is best for well-established sites as its data pool is somewhat limited, restricting its capabilities for newer websites. Still, it's one of the top performers, offering excellent data accuracy and insightful analytics.
A free version is available, but if you want to experience the true power of SimilarWeb, upgrading to the Enterprise plan is a must.
SerpStat has an extensive set of features, offering everything you need for boosting your keyword research, rank tracking, competitor research, backlink analysis, and more. You'll have a clear insight into how your website traffic is evolving and growing over time.
SerpStat has several subscription plans that can suit any budget and needs.
UberSuggest is a Chrome extension that's easy to use and informative. The solution will enable you to perform easy keyword research, competitor analysis, and more. What makes it unique is that it comes with valuable SEO courses and coaching to improve your site's performance.
A generous free version is available, but you'll get the most out of this tool by upgrading to one of three affordable plans.
SEMrush is an increasingly popular SEO tool that's jam-packed with valuable features. It comes with tools for keyword research, on-page and local SEO, content marketing, rank tracking, competitor analysis, link building, social media management, market analysis, and so many more.
It's one of the most comprehensive tools, and unsurprisingly, its pricing plans match its capabilities. The steep price is well worth it, however.
The Bottom Line
With the help of top traffic checking tools, you'll be armed with valuable information that can take your business forward. You'll get insight into your site's performance and learn what it will take to outperform the competition and attract more site visitors.