As the leading web browser, Google Chrome appeals to the masses. Many developers have capitalized on the success of Chrome by creating apps and extensions. These range from games and utilities, to news and education tools. There are hundreds upon hundreds of choices, but I've sifted down to three extensions that will help increase productivity inside and outside of the browser.
OneClick Cleaner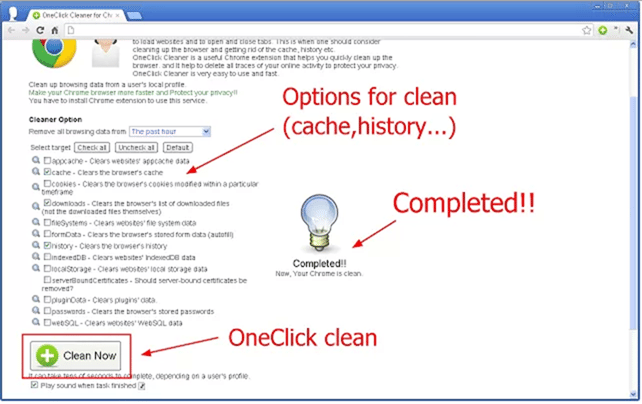 We all hate waiting for webpages to load, but sometimes the problem derives from our messy cache and data. Manually going through to clean up the mess can be time consuming and confusing to some. OneClick Cleaner cleans up everything in, as you would guess, one click. The cleaner options page above shows how simple it really is. We can check our preferred areas such as cache, cookies, and downloads to be cleaned up.
Another cool feature is being able to specify how far back we wish Chrome to be cleaned. Plus, it helps protect our privacy by removing online activity (if we're not being careful).
Download OneClick Cleaner here.
Trello

Trello is an awesome collaboration tool. As you see above, the Trello interface is beautiful and easy to navigate. We can schedule our days with ease, set due dates, attach files, label everything, add comments, and assign tasks to other Trello users. Example: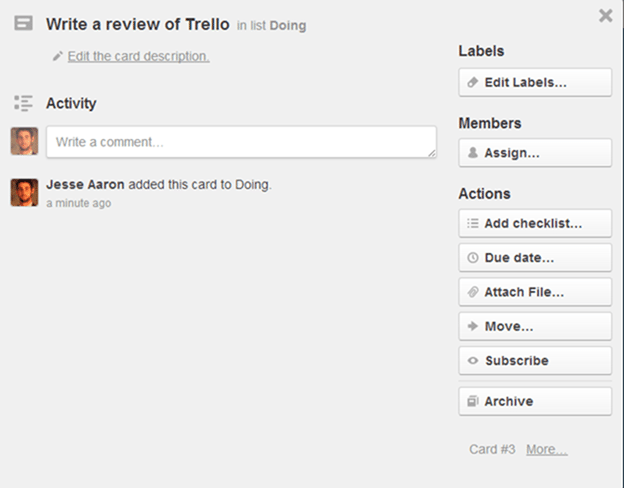 After reading through dozens of reviews, I learned the most important thing about Trello is versatility. For instance, one user is a screenwriter who utilizes scheduling to organize his story by characters and plotlines. Another example is a college student who uses labels to organize and track homework, group projects, and set due dates.

As you see above, we can filter finished tasks by color. In this example I have finished contacting Vista College, which helps organize my priorities when considering different online colleges. Let's say a friend or relative wants to stay updated as I continue reaching out to schools. They can simply subscribe to my cards and get updates whenever something changes:

Some other ways to use Trello:
· Planning a wedding
· Plotting out a multi-stop vacation/trip
· Manage supplies
· Manage new employee training
· Streamline and replace outdated HR systems
· Catalyze developer and designer projects
Trello also notes how quickly new users can learn the functionality. As you see above, it literally took ten seconds for me to figure out the core functions. From the experiences observed, it seems personalization is another key component of the Trello experience. Even if our needs are abstract or uncommon, the simplicity and user interface make Trello ideal for anyone.
Download Trello here.
X New Tab Page
Increase productivity by using the new tab button for more than manually entering a new URL. After installing X New Tab Page, when you press this:

You'll get this: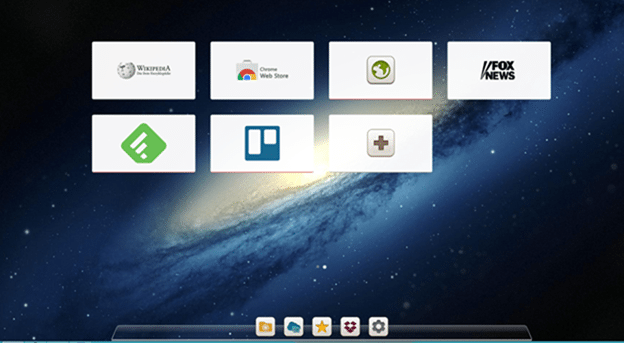 Completely customize your new tab page with:
· Beautiful background images
· Your favorite and most visited websites
· Organize all of your bookmarks, extensions, and speed dial sites in one place
· Group support for multiple tab page choices
Getting started is simple as drag and drop: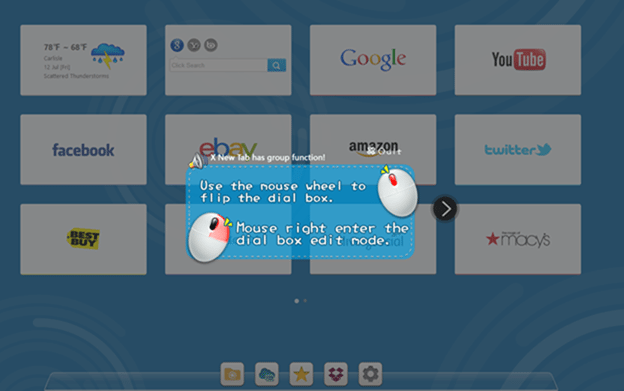 X New Tab Page has a sleek user interface with extremely simple functionality:
Sometimes our bookmarks bar can get cluttered and we waste time trying to find those useful tools whose names we can't remember! X New Tab Page makes it virtually impossible to lose track of important resources and helps increase our productivity.
Download X New Tab Page here.