I was blogging from a Windows XP machine and forgot that my most favorite tool for cutting images from browsers was the Windows 7 Snippet tool which comes with the operating system.  As a result I was on a hunt for a Chrome Extension that allowed me to snapshot and do limited editing like Arrows, Circles and some text on snippets that I could capture from websites.
Awesome Screenshot: Capture and Annotate was the perfect Google Chrome Extension to allow you to take snapshots or clips of a website.  I had tried two other extensions first and the both were slow to respond and didn't allow any edits.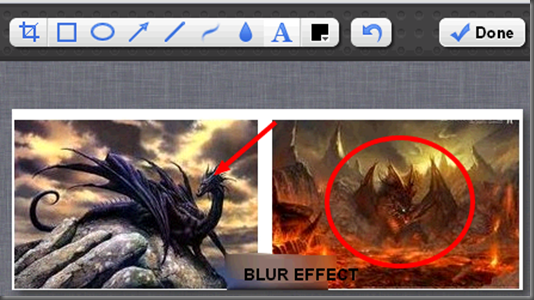 With Awesome Screenshot, you can easily select full screen or selected area and shape a square.  Then a new tab pops open with an in browser editor where you can add text, circle, arrow, or blur sections of the image you captured.  Above is an example of a random screen grab from a search on Google Images for Dragons. 
If you are looking for a Google Chrome Extension to allow you to take snapshots of websites then I recommend Awesome Screenshot.  It is better than Dashblog was even for Firefox in my opinion.
-Dragon Blogger