Laptops are evolving and leading the gadgets market as the 2nd largest selling gadget every year after cell phones. Nowadays people love to use portable laptops as it makes their work and home life easy. CHUWI has come up with one such laptop for students that costs under $200 to make their life easy and get their work done with this machine that is fast and surprisingly powerful and featured for the price.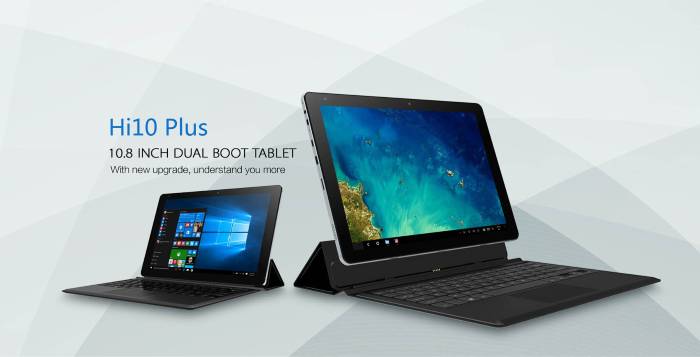 This CHUWI laptop features a nice 15.6 inch full HD screen along with 4 GB DDR3 ram working in conjunction with Intel Cherry Trail Z8350 quad core processor to give the best performance for the price.  You also get 64 GB ROM which I know is small but you can definitely buy a 128GB SD Card to add more capacity. Moreover, it comes with big battery which is very good and would be able to give large backup for up to 5+ hours under moderate use conditions.
It also comes with Bluetooth 4.0 for faster data transfer across all your Bluetooth enabled devices in the vicinity. This CHUWI laptop also features a 2.0 MP camera for face to face chatting across the world with smart apps like Skype etc. For connectivity, it comes with a card adapter, USB 3.0 and USB 2.0, a mini HDMI connection port along with a DC jack and a 3.5 mm Headphone jack.
This CHUWI Laptop weight is about 1.9 kilograms and comes with 1 power adaptor, 1 USB cable in the box along with a user manual for setup.
CHUWI Functionality and Performance
Overall the laptop works fine and since it comes with Windows 10 so working with any type of software which requires RAM under 4GB won't be a problem. If you are a serious designer or gamer who needs to work with high-end rendering software like Revit, 3D MAX or play games like Crisis 3, War Dogs, Battlefield One…etc. then it's not for you as it doesn't come with a dedicated graphics card or high-end processor for such purposes. If you are looking for a laptop for normal day to day task then this won't disappoint you with its performance at all however and that is especially true if you play browser based games, indie games or CCG (Collectible Card Games) like Hearthstone.
Windows 10 vs Chrome OS Laptop
Don't forget that this CHUWI Laptop comes with Windows 10 OS which seems to be a far better choice to have on a laptop when compared to Chrome OS because the fact cannot be ignored that Cortana on Windows 10 is far better and versatile then Google Now.  Besides that, the Microsoft Store also has bigger number of apps standing at approximately 1 million which gives us ample room to run whatever we want on Windows 10 OS.
Moreover, Windows 10 is definitely way ahead of Chrome OS in productivity as it comes with easy to use a file system, compatibility with lots of photo editing apps like Adobe Studios, Light Room, Photoshop…etc. which is a must have for photographers. Although Google Chrome comes with Google Docs and Google Drive we all know the native Microsoft office suite running on Windows 10 is far better than anything in a market right now. Taking in consideration about games, I don't think there would any game which you won't be able to play on the windows laptop except high end 3D games.
So overall currently Microsoft Windows 10 is a winner when compared to Chrome OS. In spite of having many bugs in Windows 10, the Microsoft OS is far more evolved and enhanced when compared to Chrome which is a novice when you compare features and many other areas.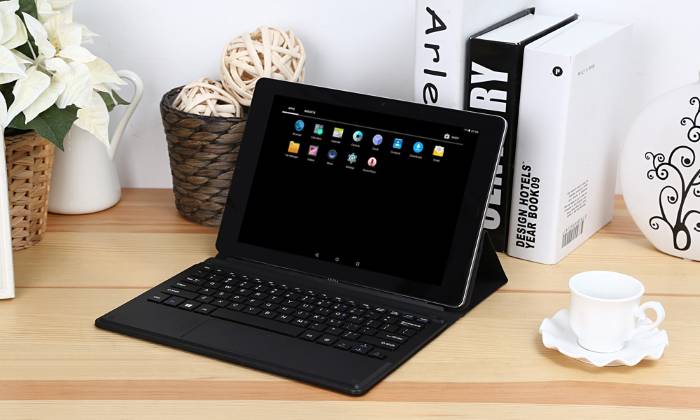 You Still Get Android
Yes, that's right with the CHUWI Hi10 Plus it has a dual boot operating system so you still get access to your favorite Android Apps and game when you are doing working in the Windows Operating system.  This does give you the best of both worlds in a tablet/laptop.
Price
This laptop can be purchased from Gearbest at a discounted price of $180 which is a nice deal for you including students of high school and colleges taking in consideration its specs sheet and performance.
Moreover, more than 90% of its buyer is happy with it and rated it with 5 stars in gear best which further strengthen the belief that product is good and worth you money. So what are you waiting for guys, go ahead and buy this one now from gear best before the discount runs out to get the best laptop under $200 with awesome specs which will give you incredible performance without burning a hole in your pocket.
Moreover share it with your buddies too, as they would also like to buy this incredible laptop at low price.
SPECIAL:
Until July 31st you can get this CHUWI Laptop/Tablet for only $179.99 with H10PLUIT at checkout and you get free worldwide shipping!